In this age of internet sales, you must have an active mail list. The better the list is, the better your chances are in the market. Email marketing funnels will help you build and improve your email list.
Email marketing sales funnels are like rail tracks. They guide potential customers in the right direction without veering off. And your ultimate goal is to create brand advocates, which goes beyond just converting them into buyers.
This approach involves sending the right email at the right time. Each potential client is at a different stage in the buying process, and your marketing efforts need to lead them in the right direction.
That process requires a strategic plan to lead them to the next customer stage. If you don't motivate your clients during the sales process, they may not even reach the buying stage.
However, you may not understand how an email marketing sales funnel works. This article explains an effective email marketing funnel and how you can successfully build one for your business.
What is an Email Marketing Funnel?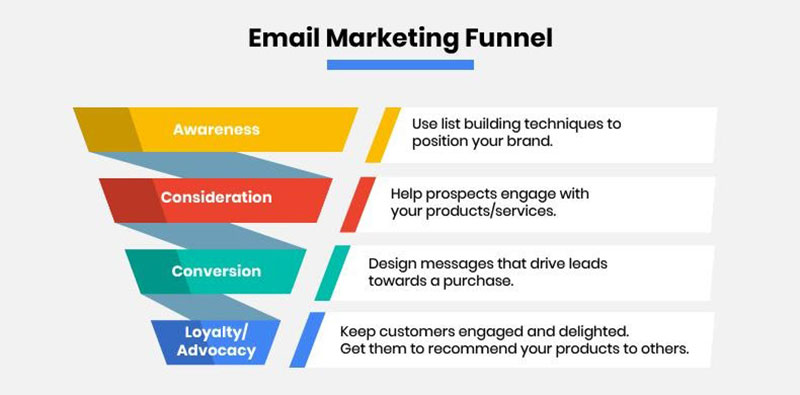 Email is not new, and since its inception, many new marketing techniques have emerged. As a result, some think that email marketing is no longer useful and have stopped using it. So it's no wonder that email has taken the back seat.
Still, email marketing continues to be an effective marketing tool. By definition, an email marketing funnel uses emails to convert a prospective customer into a regular buyer. And promotional and educational emails are useful tools that can turn your leads into loyal customers.
The first step in the funnel promotes product awareness. Second, it encourages conversion, which, in most cases, involves a purchase. Lastly, the funnel completes the cycle with a loyal customer who recommends you to others. While there are various intermediary stages, these three steps are fundamental.
You can identify your clients' needs by knowing in which stage of customer development they are. That vital information will allow you to create the right email content.
Also, knowing how to interact with customers via email is essential. That's where a well-planned email marketing funnel comes in.
Why You Need an Email Marketing Funnel
Common marketing tactics put customers off. A successful marketing funnel is different because it is less aggressive. The marketer picks the right moment to communicate, and the emails have personalized elements.
An email marketing funnel treats the lead as an individual, not merely a buyer. Consider the following as you determine what kind of buyers your leads are and where they are in the buying process:
It is easier to sell to a current client than to a new one. However, developing a new lead is worth the extra time it takes.
Once an effective marketing funnel is in place, it will continue to generate leads effortlessly.
A positive buying experience will turn your customers into fans of your brand, and then they will advertise for you. But it's a marketing funnel that leads them to that point.
The Email Marketing Funnel Stages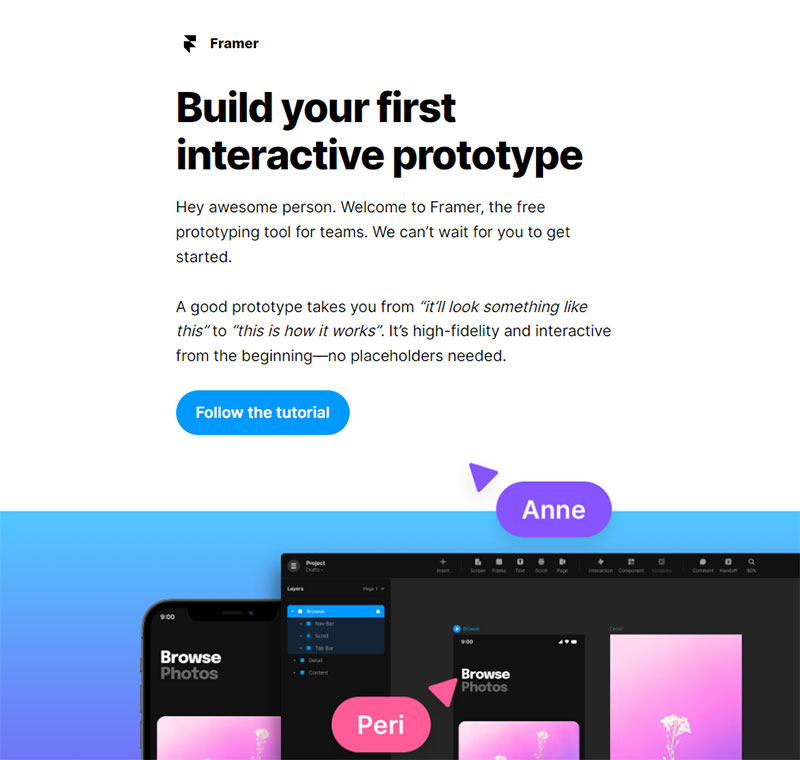 A good email marketing funnel plan considers different marketing phases. That information allows you to customize email content to your potential client. The result is a better user experience, and your leads will stay engaged.
Staying engaged will help customers progress in their buyer journey. The standard email marketing sales funnel includes these five fundamental stages:
Brand Awareness
The first necessary step in a marketing funnel is increasing brand awareness. Not even famous brands can rely solely on name recognition.
In general, potential clients first need to learn about the brand, the company, and its products or services. If they are unfamiliar with the brand, it is unlikely that they will respond to product-specific content.
Some ways to increase a brand's public awareness are:
Blogs
Search engines
Social media
Pay-per-click advertisement campaigns
Case studies
Downloadable gifts
Quizzes and surveys
Besides increasing brand awareness, you need contact information. We will discuss two effective ways of getting your leads' email addresses later.
Consideration
When you have generated brand awareness and interest, potential customers will be ready to learn more about your business. Not only what your business offers but also what it stands for.
The consideration stage provides the opportunity to nurture productive leads. New contacts usually make up this phase. So this is not the time to aggressively start pushing them to buy. Now that prospective customers are aware of your brand, it's time to build trust.
It is during this crucial stage that leads decide whether or not they will become customers. If you execute this stage correctly, you will build trust,and they will lean towards buying from you.
Some helpful tips for this phase are:
Make clear the benefits of doing business with you. If potential customers understand your product's tangible benefits, they will feel they need them.
Target specific groups. Focus on their problems and how you can help them.
Create a need for your product.
Prove to them that you are an expert and leader in your field.
Visualize what your customers need. Then think about what you would want if you were in their situation.
Conversion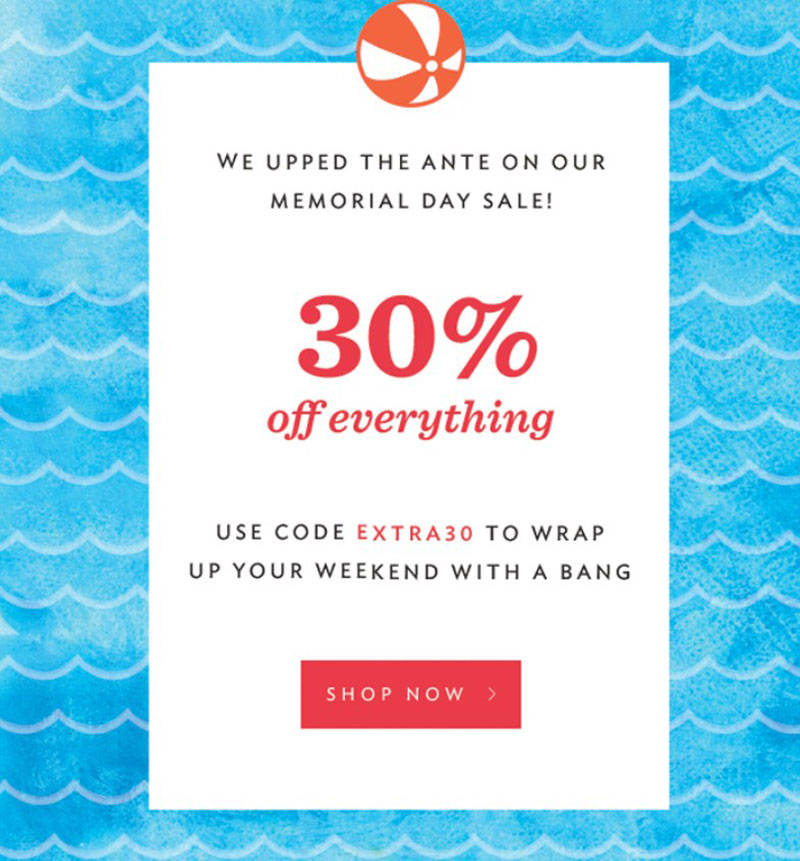 After winning your prospective clients' trust, they are now in the lower part of the marketing funnel. Here, quality leads have distinguished themselves from ones that are not sincerely interested.
However, that doesn't mean the customer's journey has ended. There is still much work to do. Most people take time to decide how to spend their money. Customers usually need a little encouragement to buy a product.
The conversion stage is when these clients receive that final encouragement to do business with you. One way to do that is by reminding them how your product will help them.
Another important factor is to make buying from you as easy as possible. Here are some tips:
Use a Buy Now button in the marketing email
Identify and remove all barriers to purchasing
Match the email's design and experience to the website
Highlight what makes you better than your competitors
Provide testimonials and reviews on how other customers have benefited from your product
Loyalty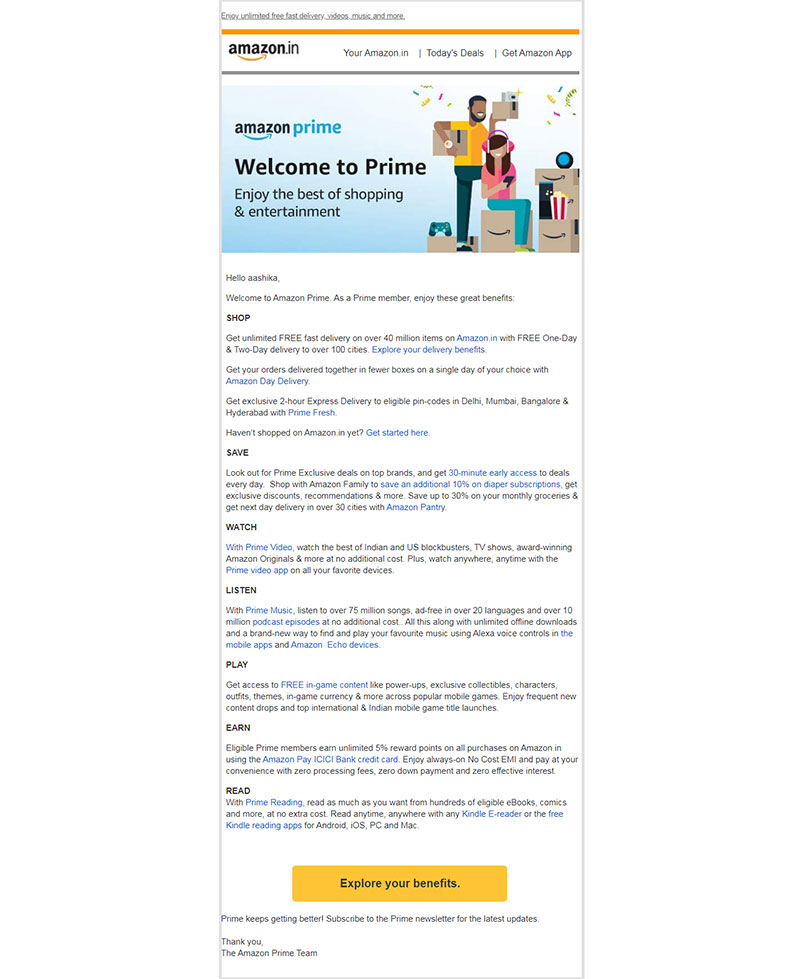 Even after clients make their first purchase, it requires work to retain them. The loyalty stage is similar to nurturing or the consideration stage. Of course, winning new customers is essential. However, it is more advantageous to keep existing clients happy by reminding them how valuable your product is.
This stage is where targeting existing customers with educational emails comes in. These emails teach your customers how to use purchased products effectively. After educating clients on how to maximize their purchases, you can work on selling them something new.
Different funnels styles promote sales to existing customers. It will be easier to sell to your customers again after you have won their trust. They then become loyal customers.
Creating lifetime customer loyalty is what sales marketing is truly about. Why? Because businesses spend less to keep a loyal customer than they do to find a new one.
Advocacy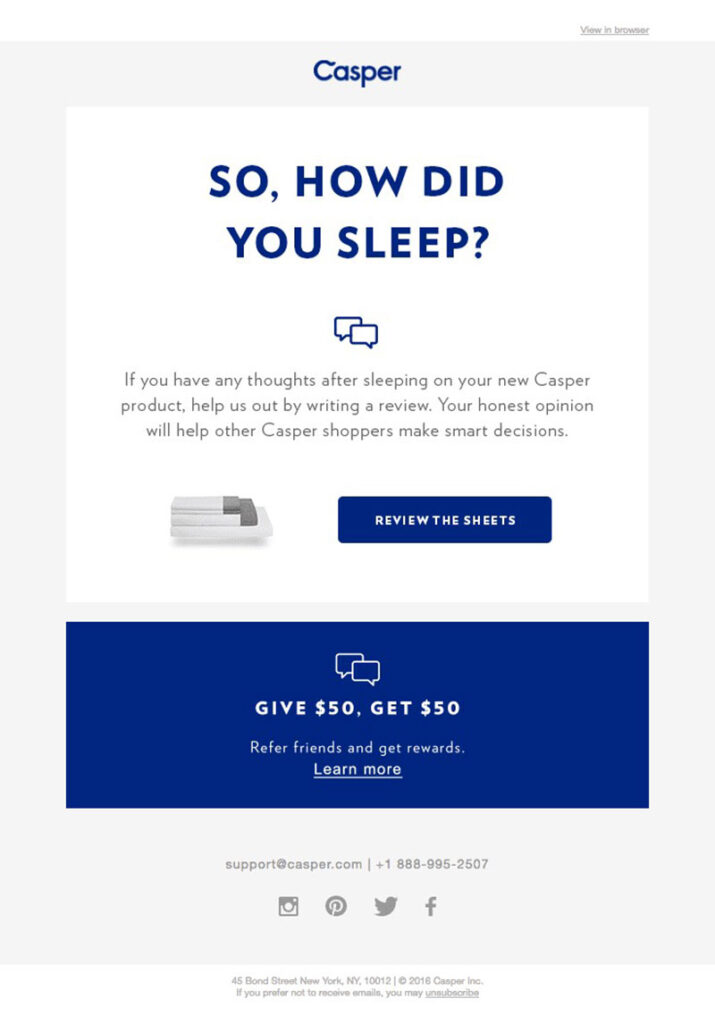 Loyal customers do more than just buy products. They also advocate your brand. Happy clients enthusiastically perform word-of-mouth marketing for you.
Not only should you provide an excellent experience, but also ask your customers how you can improve. The most direct method is to ask for customer feedback.
To further promote customer engagement, try the following:
Keep track of loyal customers
Reward them with unexpected perks
Send a personalized message
Offer bonus incentives
Ask for reviews and reward them
Send a free newsletter
Customer feedback will help you improve your products and services.
Involving your customers is beneficial for your business. It creates camaraderie and lets your customers know they are important to you. It also encourages referrals, thereby expanding your network and increasing your business's reach. So whenever clients make referrals, reward them for it.
Two Ways to Identify Email Marketing Leads
There are two ways to get email addresses for marketing funnels:
Opt-in forms
Dedicated landing pages
Opt-in forms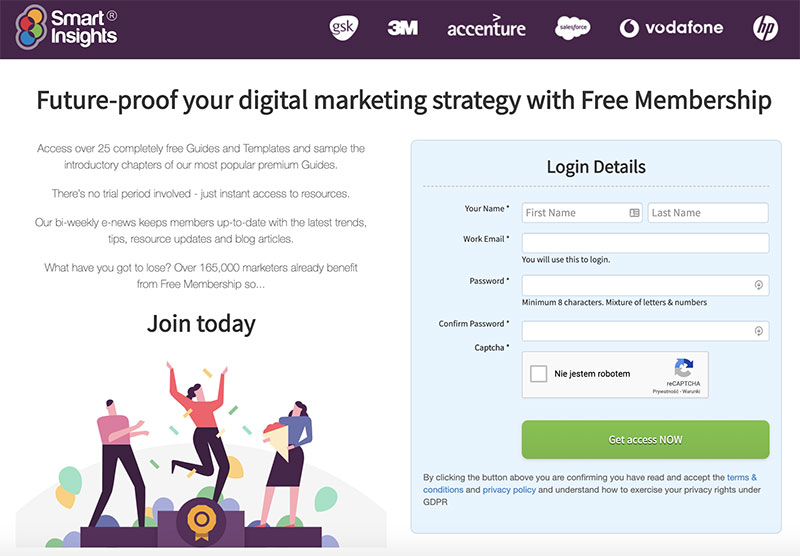 Opt-in forms are embedded in strategic locations on your website or blog. They use the direct approach by asking visitors for their email address in exchange for a newsletter. Another option is to offer them a free digital publication.
While you can use them anytime and put them anywhere, opt-in forms typically do well on the homepage, blog page, and at the bottom of the About page.
The opt-in form is a type of call to action. It's the visitor's action that turns your website into a successful marketing tool. Therefore, every page should motivate the visitor to take action.
However, visitors will only sign up if they enjoy the content. If they don't like your content, they won't subscribe for more. So it is vital to offer quality content and update it regularly.
Landing pages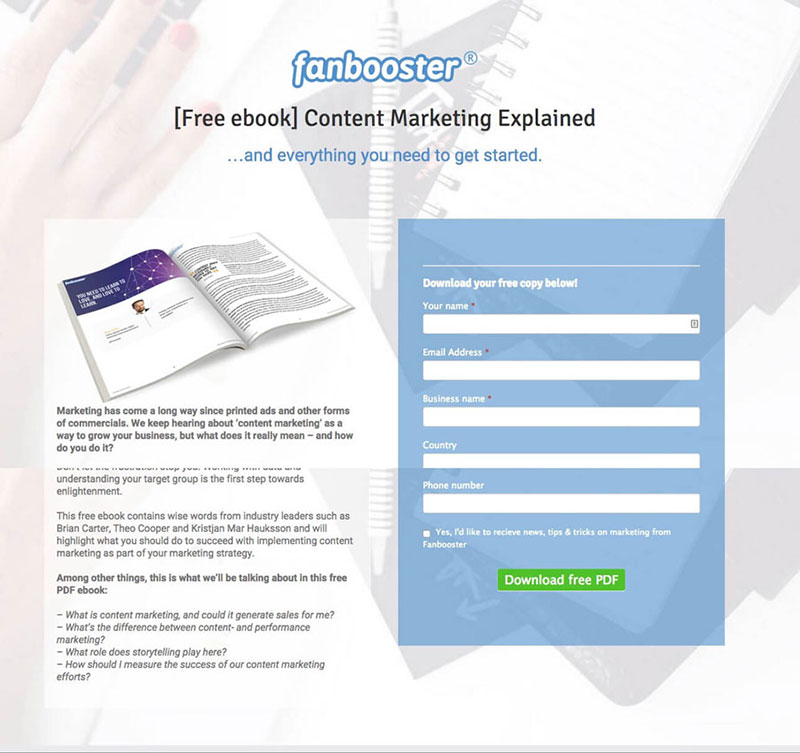 A dedicated landing page has only one job, attract leads. A lead magnet could be a free trial or a free introductory course. These options educate prospective clients about your product or service. Additionally, they move leads straight into the email marketing funnel.
These landing pages provide the visitor with immediate value. Additionally, it gives them a preview of what they can expect.
There are various options for content on a dedicated landing page. An email course is highly recommended. It educates and prepares them to buy one of your products. Other options are eBooks, printable workbooks, or digital workbooks.
A dedicated landing page should not have more than one call to action on it. The objective is to generate leads, not confuse visitors with multiple options. A single call to action is more effective in attracting leads into the email marketing funnel.
Landing pages should focus on your product's or service's benefits. Again, focus on the call to action, which, in this case, is providing you with an email address.
Wrapping up the email marketing funnel
There is no standard method for an email marketing funnel approach. Wholesalers use a different process than retailers, and retailers use a different process than service providers.
Over time, you will gain experience and feel more confident to adjust your approach to your business and clients.
The email marketing funnel approach aims at increasing conversion. Done right, it turns potential leads into loyal customers.
This detailed marketing tool is not hard to learn. Here are some important tips to get you started:
Actively work to expand the email list. Use dedicated landing pages and opt-in forms to identify leads and provide valuable content.
Feed subscribers with the right content. Identify your clients' concerns and offer your subscribers the solution they are looking for. Then provide special offers, free webinars, and case studies to help them identify your product or service as the solution to their problems.
Convert leads into buyers. Send the right messages at the right time. Retarget leads that have lost interest. Convince people to convert.
Retain customers. Continue to nurture a good relationship with buyers. Thereby you build a community of loyal clients and active advocates.
Monitoring the effectiveness of the email marketing sales funnels allows you to optimize your efforts, leading to higher conversions. The higher your conversion rate, the higher your profit will be.
If you enjoyed reading this article on email marketing funnel, you should check out this one with product evangelists.
We also wrote about a few related subjects like social media lead generation, how to write a formal email, sales automation software, sales funnel examples, digital marketing campaigns, email marketing courses, email marketing automation, the best sales apps, best CRM for Gmail, useful elevator pitch examples, sales pipeline stages, email tracking software, and sales automation tools.