There is ongoing progress and development in digital marketing. Yet email marketing is still a main component of digital marketing campaigns.
For this reason, business owners are in great need of email marketing automation. Which email marketing automation tool is the best one?
With over 450 options to choose from finding the right one may seem anything but simple. Do not fret.
This article presents a selection of email automation systems. These options are suitable for small-to-medium businesses.
The overview below will help you to select the best software for your needs.
Email Marketing Automation Tools - What to Look For
Before looking at each tool one by one, it's important to know what to look for. When comparing specific pieces of software consider the following points:
The features. Every tool out there provides the basic features. Most of the ones presented below also include advanced automation workflow builders.
The dashboard. All the functions should be available from a clear, straightforward, intuitive dashboard.
The price. Look for a tool at a reasonable price that meets the needs of your small or medium-sized business.
Email creation. Email automation includes creating many emails and variations. The chosen tool should make this process easy.
Advanced statistics. You need more than just the number of clicks and conversions on each email. The stats should include the efficiency of a complete sequence, point to bottlenecks in communication, etc.
All the above does not matter if the email messages go into the SPAM folder.
A good email automation tool prevents this from happening. It ensures that campaigns reach the recipients.
Top Email Marketing Automation Tools
Mailchimp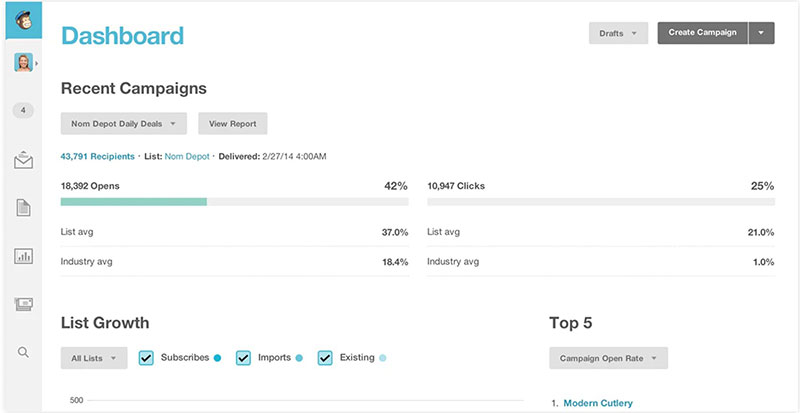 Mailchimp is a big fish in the automated email marketing pond.
It provides flawless control and a wide choice of templates. It has solid integrations and robust automation features.
Basic features include a simple drag-and-drop email builder, autoresponders, and contact segmentation. There are also tracking and analytics features.
Users can control delivery times based on time zones. They can also set up segmenting according to geolocation.
Mailchimp keeps on improving and expanding email marketing options. These include ads, landing pages, social posting, surveys, and websites.
Prices: There is a free plan that could work well to start from. Premium plans start from $9.99 per month.
ActiveCampaign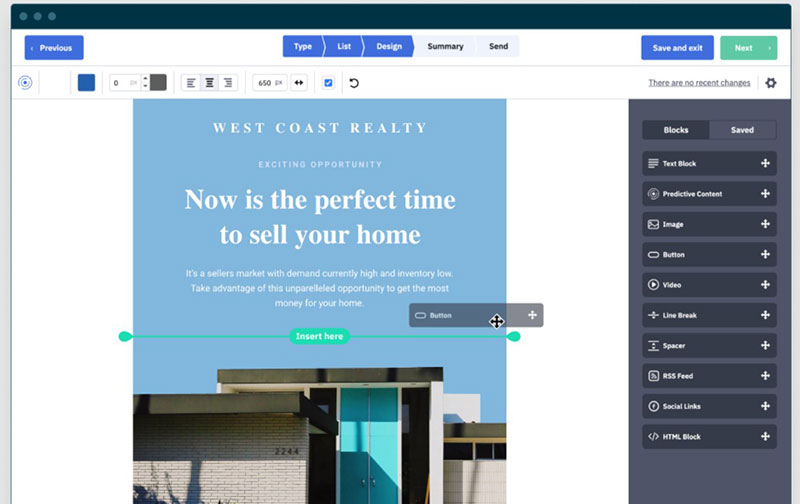 ActiveCampaign offers something different. It includes an optional light CRM together with email marketing automation.
This combo works very well for B2B marketing. It can also be useful for sales funnels where each lead requires more attention than a blogger might provide for their subscribers.
ActiveCampaign's automation workflow editor is simple yet powerful.
The visual editor has a nice plus button between each step that lets users add triggers and events. It also allows users to drag and drop conditions from the side menu.
One great, unique feature is automation recipes.
Prices: Plans start from $9 per month.
ConvertKit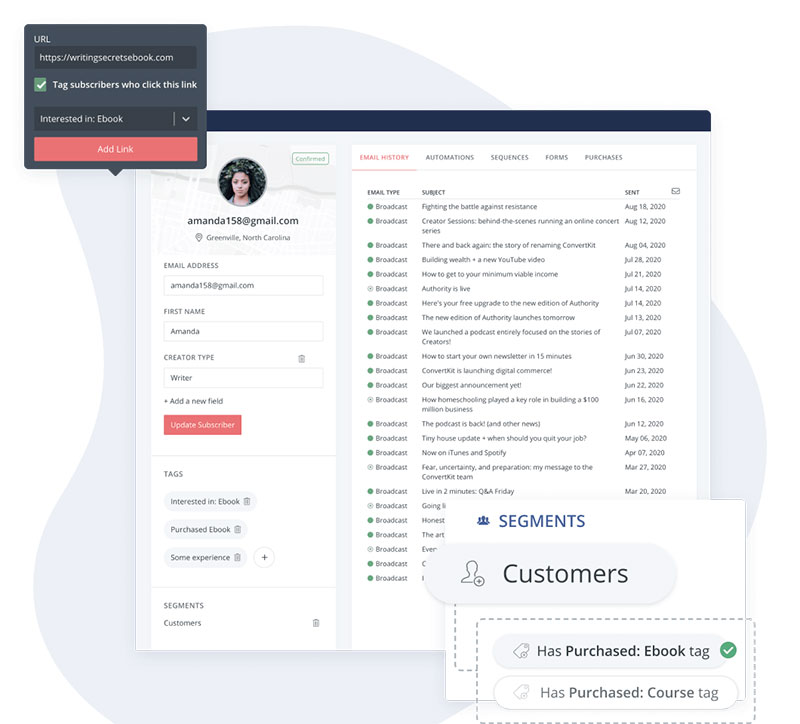 Originally, ConvertKit was a marketing tool created for bloggers. However, it has developed and is useful for e-commerce stores and other types of business.
The automation interface is quite simple yet powerful. There are several triggers for building automations.
Users can also set up separate rules that activate simpler automations. The main types of triggers are the subscriber joining a form, getting a tag added, custom field value changing, purchase happening.
Users can then connect selected triggers with different Actions, Conditions, and Events.
Prices: There is a free plan for up to 1,00 subscribers. Premium plans cost $29 and $59 per month.
GetResponse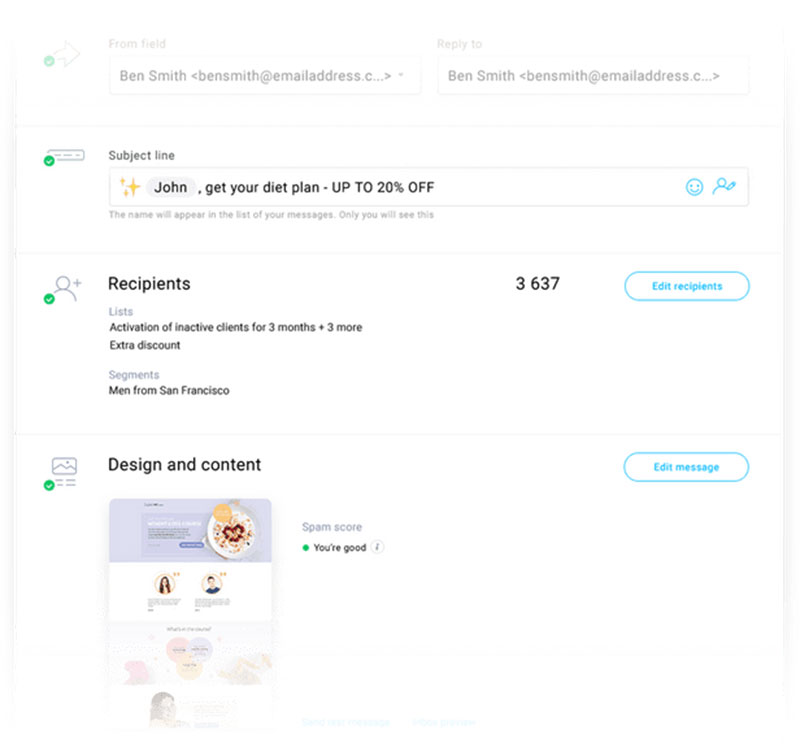 GetResponse provides a full range of automation features. One of the most outstanding features is powerful list management automation.
The software offers advanced features, including data updates, tagging, triggered campaigns, and segmentation. The Pro plan also provides a CRM.
Those who take automation seriously will enjoy the Conversion Funnel feature. It enables users to create landing pages and even run webinars.
It is a handy, all-around solution.
Prices: $15 per month allows users to send 1,00 emails and build an engaged contact base.
Automizy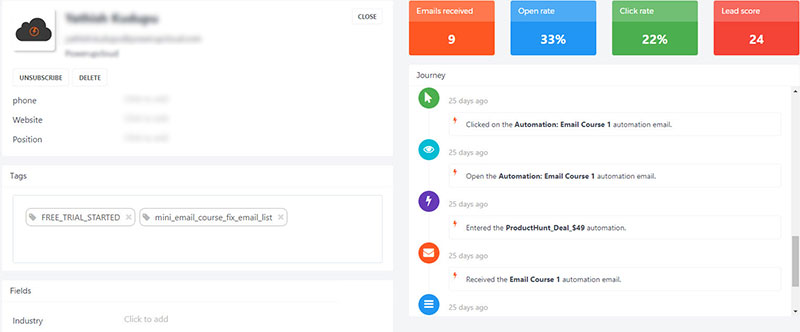 Automizy is a simple solution aimed at increasing email open rates. It helps to compose emails that attract attention and leap out of a jammed inbox.
The software provides all the necessary basic tools. This includes automations, contact forms, contact management, and sending campaigns.
Features that help increase email open rates include:
AB testing
AI-enabled Subject Line Tester
automatic resend to non-openers
contact segmentation
The goal is to help marketers forget the technological issues. It restore them to the strategic decision-maker position.
Prices: There is a 14-day free trial available. The paid plans start from $9 per month depending on the number of active contacts.
AWeber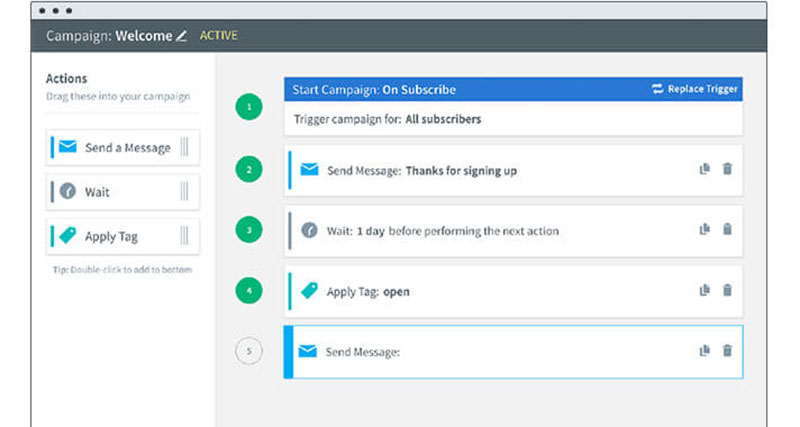 There is a big chance you have already heard about AWeber. It was among the first email marketing automation tools out there.
AWeber connects flawlessly with all major platforms including WordPress. It provides:
autoresponders
A/B testing
detailed email tracking
HTML email templates
list management
Other features include AMP emails, automatic RSS-to-email for bloggers, and tag-based subscriber segmentation.
It offers support features for users like live chat, live webinars, and phone support. There is also a large collection of how-tos and tutorials.
Prices: There is a free plan for up to 500 subscribers. The premium plans start from $16 per month.
Save some money by paying quarterly or annually.
Customer.io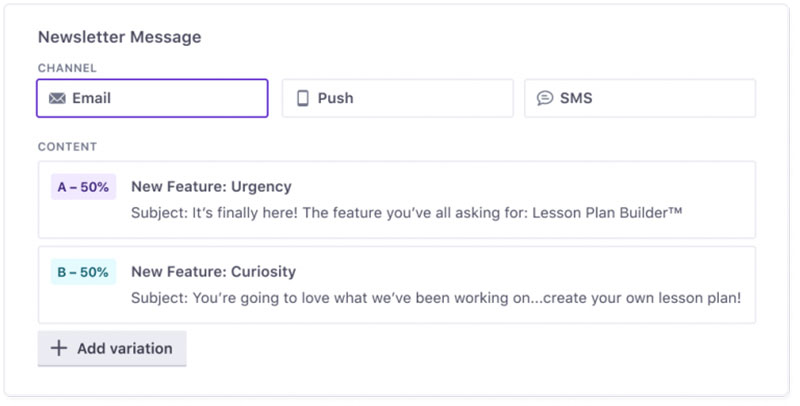 Customer.io allows users to customize email messages. Compose targeted messages based on how each customer interacts with the business.
Then integrate them with your website or mobile app to access real-time statistics. The app/website integration shows data in real-time and triggers actions based on pre-set rules.
Additional features include A/B testing, conversion tracking, customer profiles, and in-context conversations.
Prices: Prices depend on the size of the email list and total email credits. 12,000 profiles cost $150 per month.
SendPulse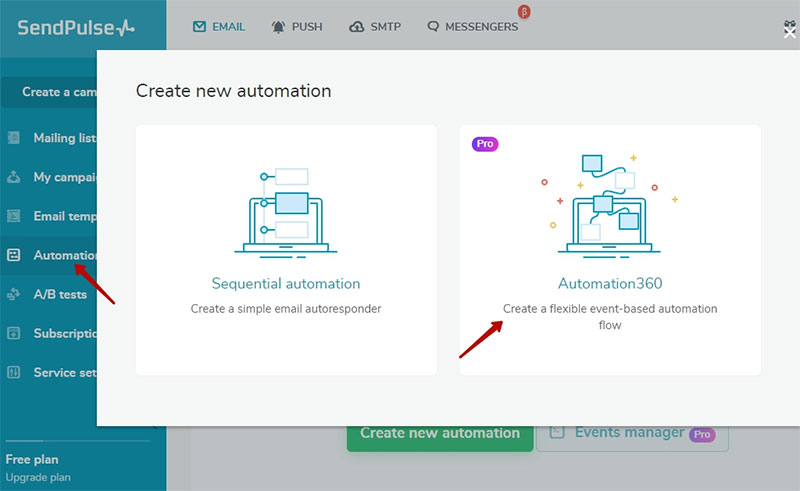 SendPlus is a multi-channel marketing solution. The email marketing features include professional email templates and a drag-and-drop editor for easy customization.
Send automated emails according to predetermined triggers. These may be user behaviors, events, and other variables.
Subscriber rating provides the open and click rates, and the read and unread rates for each subscriber. That allows users to quickly identify their most valuable subscribers.
SendPlus personalizes emails by name, age, date of birth, gender, and job role. It does this by using replaceable text fields.
Prices: There is a free plan for up to 15,000 emails. Premium plans start from $6.40 per month.
Drip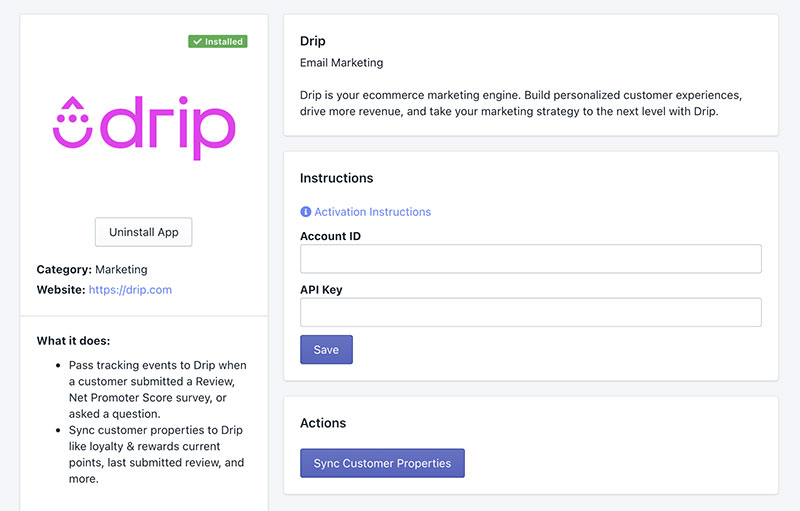 Drip calls itself "the e-commerce revenue engine". This solid email marketing solution is renowned for its automation and segmentation features.
The software integrates with all major e-commerce platforms, including Magento, Shopify, and WooCommerce.
The tool allows users to send targeted emails at each step of the customer journey. Users can send automatic abandoned cart campaigns and upsell emails.
Sending automated emails based on smaller actions is also possible. This may include deleted checkouts, order updates, or product views.
Prices: Drip offers paid plans starting from $19 per month.
Note: There is no notification sent if a subscriber exceeds their limit. Rather, they are automatically moved to the next plan and charged accordingly.
Campaigner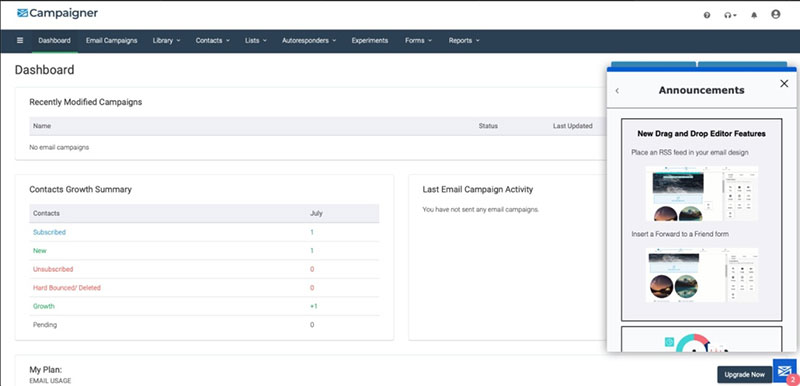 Campaigner offers full-featured email marketing software at a competitive price. It comes with many automation features, a range of integrations, and 24/7 live chat support.
The interface is stylish and intuitive. There are a large number of templates available.
It is most suitable for SMBs (small to midsize businesses). Campaigner has received a nod of approval from Editor's Choice in their automated email marketing segment.
With Campaigner, users can adapt and manage their marketing efforts via customizable workflows.
Prices: The plans start from $59 per month for a database of up to 5,000 contacts.
Sendloop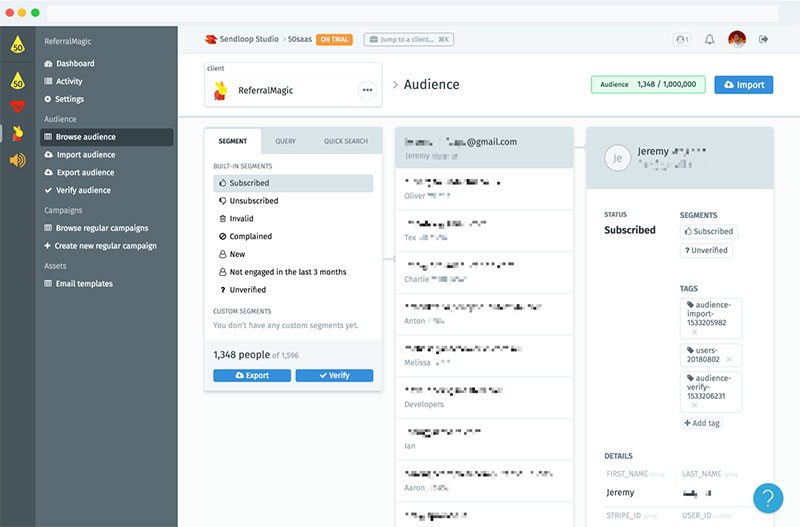 Sendloop is one of the top players in the marketing automation software market. The interface is very straightforward and does not need IT.
An easy drag-and-drop builder allows users to customize their emails. There are over 80 free email templates available and they come with some unique features.
Sendloop helps to target the right people, thus improving drip campaigns. Users can also track customers' movements on their website.
Email marketing automation enables you to execute successful marketing campaigns.
Prices: Prices are quote-based.
Benchmark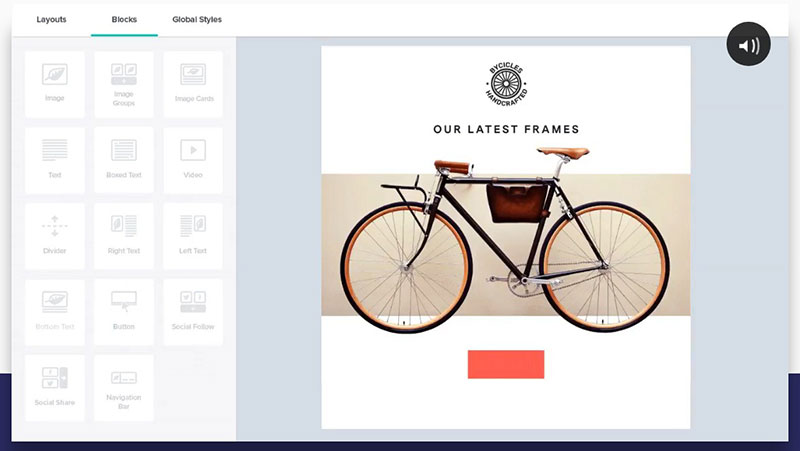 Benchmark is a well-designed, straightforward email marketing automation solution for any business.
BenchmarkONE uses tags to optimize messages (similar to how Gmail does it). Use the info about your contacts' interests and where they are in the funnel to create and assign tags.
What makes Benchmark stand out is its design. Everything in Benchmark is very well designed.
The platform and the templates are visually captivating. They further provide a wonderful user experience.
Prices: There is a free plan available. The prices for paid plans are available on request.
MailerLite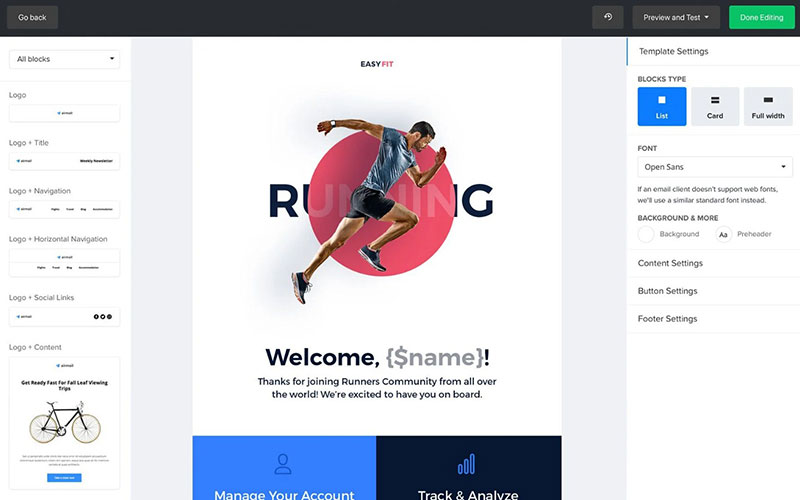 MailerLite provides users with the bare essentials and leaves out all the rest.
It is very easy to set up automations using a straightforward workflow editor. The editor allows users to create multi-step campaigns.
There are several triggers available, such as email clicks, anniversaries and other specific dates. Adding a contact to a new group (for example a new sign-up), or updating a contact field can also be set as triggers.
Triggered actions include sending automated emails and moving contacts from one group or segment to another.
Prices: The prices are quite reasonable for what MailerLite offers. It is a good choice for those with a limited email marketing budget.
Users pay $30 per month for up to 5,000 subscribers.
Contactually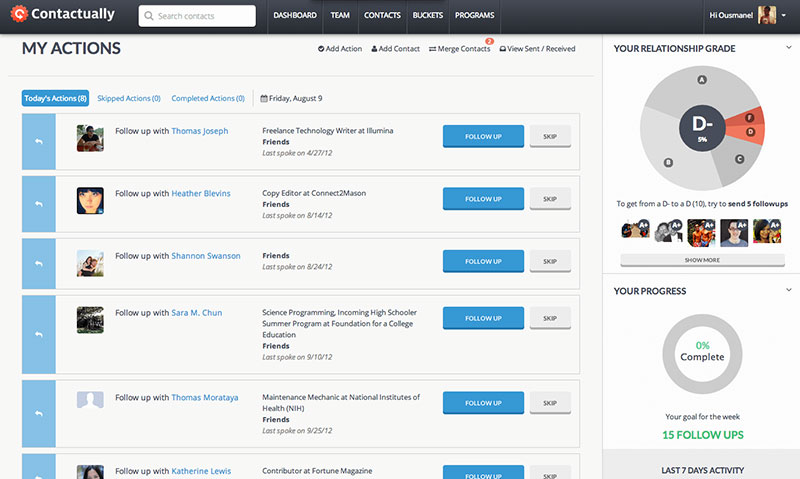 This is a very nifty email marketing solution. Contactually is a CRM platform that homes in on vetting contacts.
It collects contacts from your email, social media, and website. Then it obtains as much data as possible to assist with your messaging efforts.
It is a very good CRM and marketing tool for real estate agencies and other businesses.
Prices: The Professional plan costs $69 per month, and the Accelerator plan costs $119 per month.
Wishpond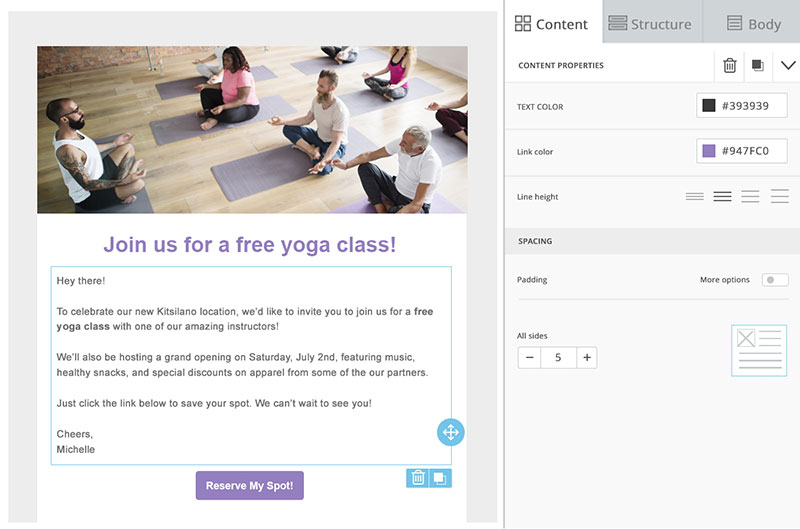 Wishpond offers more than you may think at first. Email marketing is only a part of the suite but it is powerful enough to make it worth getting.
The solution takes care of email marketing automation and other marketing needs. It captures leads, creates landing pages, runs discounts, promotions, and social media content.
Among the email marketing automation features are:
customizing emails
rolling out drip campaigns
getting real-time analytics
integrations
It tracks and provides a comprehensive overview of the activity of each lead.
Prices: Prices are quote-based.
Constant Contact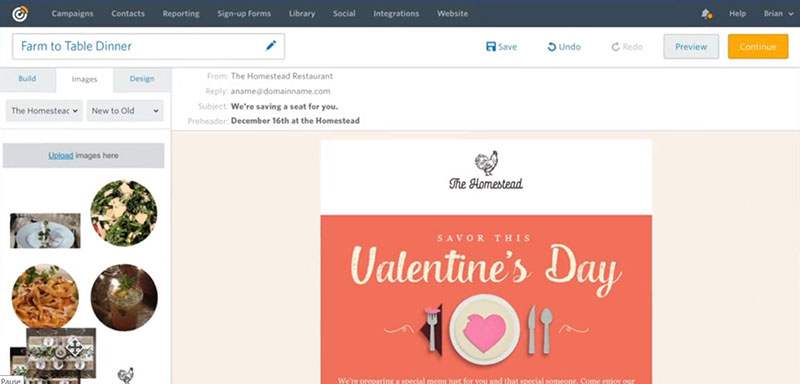 Unique features make Constant Contact stand out from other email marketing automation solutions. These cover more than the essentials.
It does, however, maintain desired simplicity and is user-friendly. It feels and works much like Mailchimp.
It enables users to set up Facebook fan coupons, deals, and promotions. It comes with an autoresponder.
It has good integration with other tools like QuickBooks, Salesforce, Shopify, and WordPress. All at an affordable price.
Prices: The email marketing automation features alone cost $20 per month. Access to all features costs $45 per month for up to 500 contacts.
Omnisend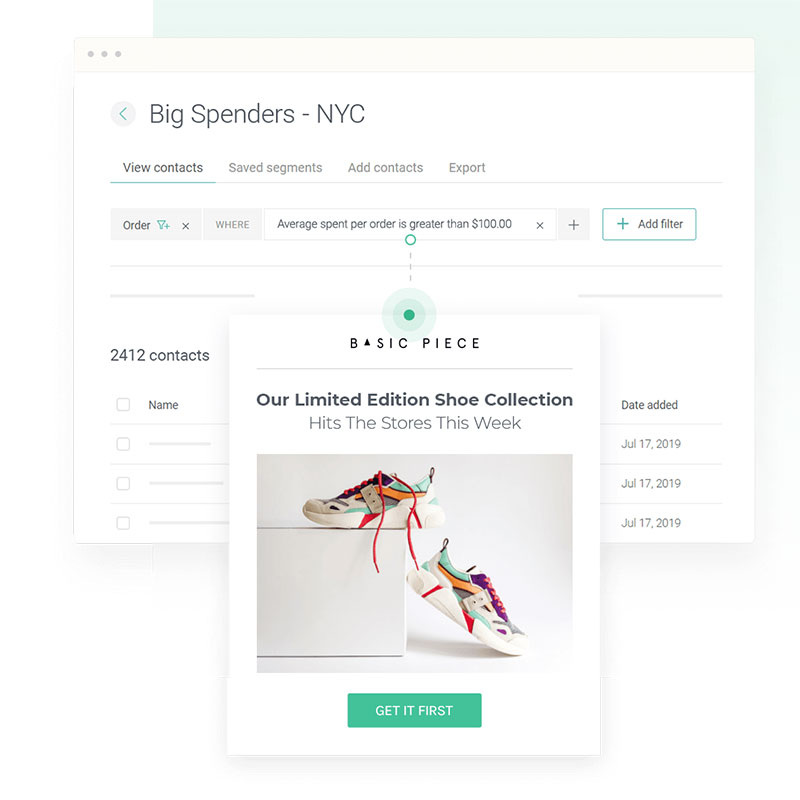 This is an advanced e-commerce marketing software. It brings all your communication platforms together in one place.
The free plan takes care of emails only, but that's all that's needed for email marketing efforts. It enables users to automate email delivery based on triggers.
This makes it effortless to maintain perfectly-timed communication with customers.
Comprehensive audience insights allow users to create and send pertinent email marketing messages. It makes designing appealing newsletters quick and easy.
With the Product Picker, users can choose the products to include in their email with ease.
Prices: The free plan includes up to 15,000 emails (with a daily cap of 2,000 emails) per month, sign-up forms, and web tracking. Paid plans start from $16 per month.
HubSpot Email Marketing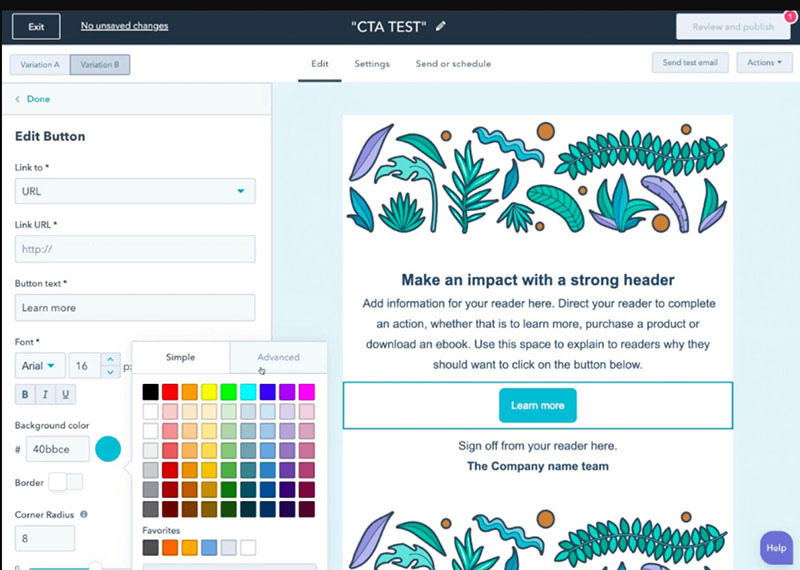 HubSpot has become famous for its marketing automation platform. Recently it released a free email marketing tool that can fulfill a small business's needs.
With HubSpot Email Marketing, users can send emails promoting ongoing campaigns. Also kickback emails from lead offers, and post-purchase thank you emails.
The software is straightforward. It comes with an easy drag-and-drop visual editor and ready-to-use templates.
Prices: Hubspot Email Marketing is free. There are extra features available in paid versions of Marketing Hub.
Keap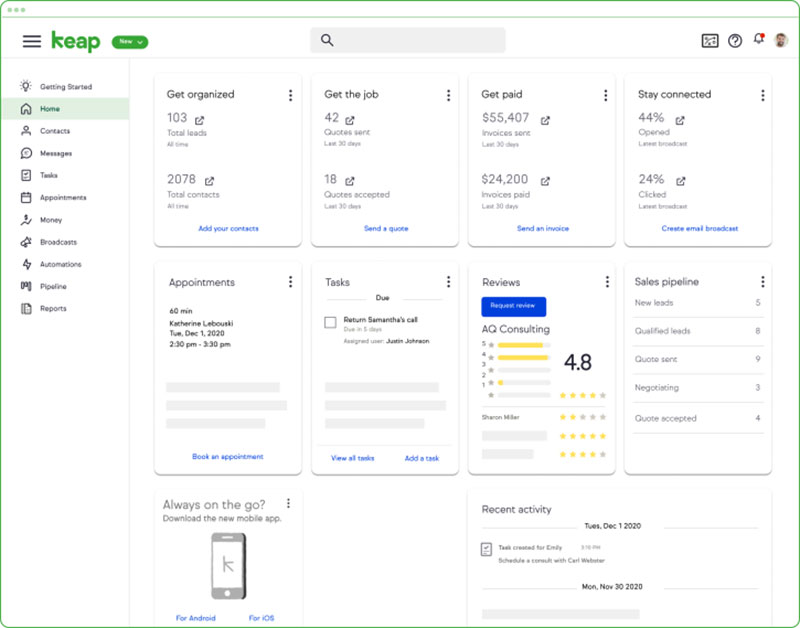 Keap, aka Infusionsoft, is more than a simple marketing tool. It is a sales and marketing automation platform.
Select ready-made workflows or create your own. It allows users to choose trigger events for email marketing campaigns.
Another cool feature is the ability to add team members to deal with contacts and set up and track meetings.
There is a wide range of automation features available. These will help users accomplish their marketing goals with ease.
Prices: Prices start from $40 per month for 500 contacts.
Moosend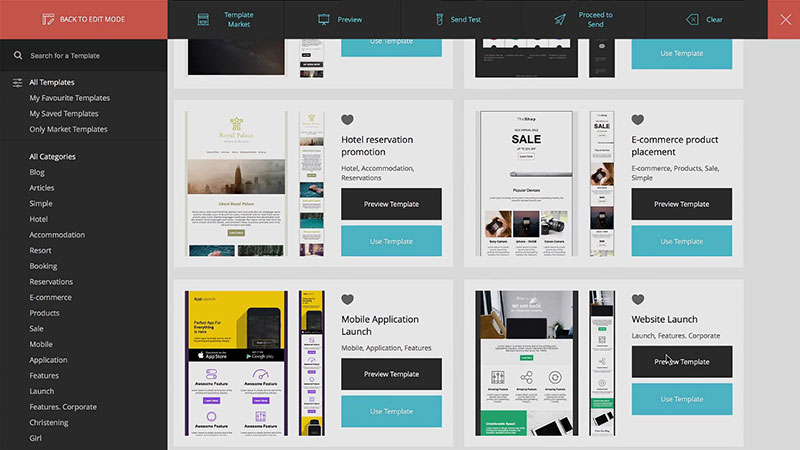 This is a great tool for all kinds of users, from total beginners to experienced professionals.
Moosend gives users all the necessary features in a simple, easy-to-use form. Create emails with a drag-and-drop builder, use an easy segmentation tool, and get real-time analytics to take email marketing campaigns to the next level.
One of the best features is the e-commerce AI. It enables users to target customers more accurately.
Then offer them products they may like utilizing machine learning and collaborative filtering. These are based on the shopping habits and history of similar customers.
It also enables users to cross-sell with accuracy, based on customers' shopping habits. Keep tabs on how often customers buy specific items and offer them the right products at the right time.
Prices: There is a free plan available and the paid plans start from as little as $8 per month.
Sendinblue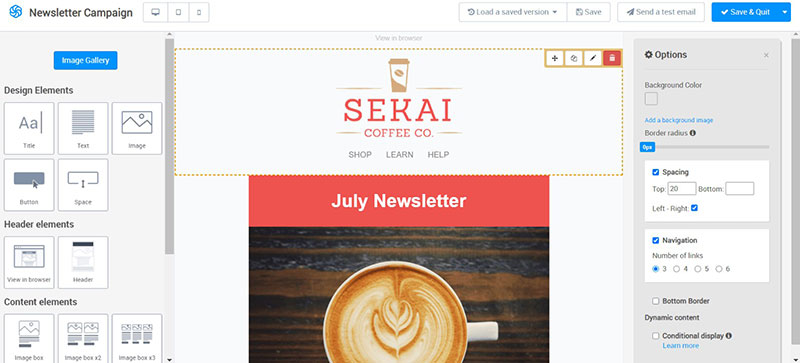 Sendinblue has been growing in popularity and for good reasons. Users can buy credits and send text messages (SMS) to their contacts.
Text credits are separate from the email plan, so buy them according to current needs.
Sendinblue used its reputation as a top transactional email solution to create and promote its email automation tool.
The email builder is quite something. Most email marketing tools create plain, unattractive emails that users customize with CSS.
Sendinblue provides a beautiful form builder. This allows users to create, customize, and style forms fast and hassle-free.
Prices: There is a free plan available, as well as three paid plans starting from $25 per month.
Pinpointe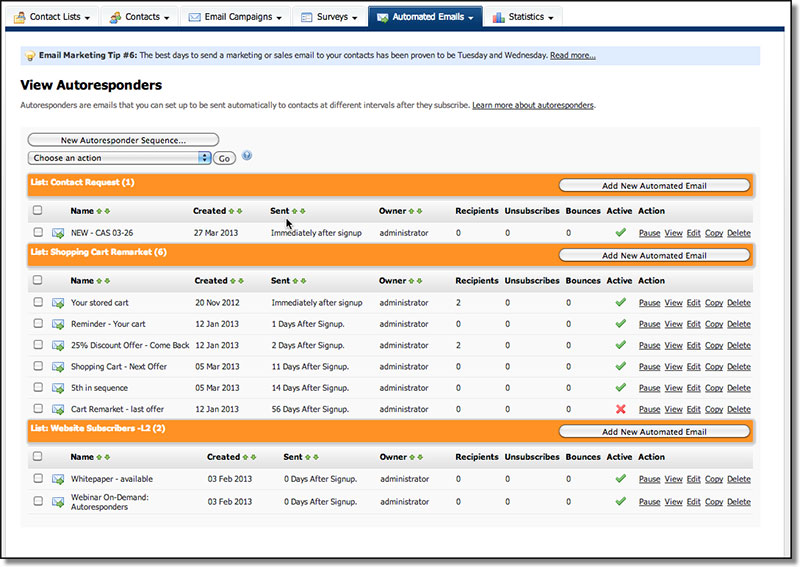 With this email automation tool, users can build, personalize, automate, and track any automated email campaign. The main features include:
autoresponders
behavior-based targeting
drip campaigns
customizable metrics like spam scoring and split testing
It is a great solution for small businesses that want to move one step up from the basics.
A big concern with email marketing is the possibility that your emails will end up in a Spam folder. The good news is that Pinpointe enjoys good relationships with major email providers.
So there is a high probability that your emails will reach the recipients primary inbox.
Prices: Prices start from $42 per month and come with a free trial period. There is also an enterprise plan for big-size businesses.
Email Studio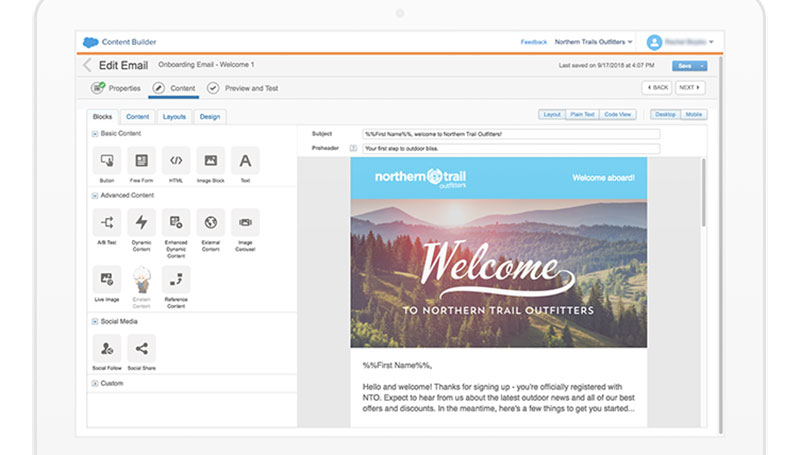 Salesforce bought ExactTarget for $2.5 billion in 2013. This means that EmailStudio is now part of the Salesforce Marketing Cloud.
It could be categorized as a high-end product. It is a good solution for medium to large-size businesses.
It can help them to take their email marketing automation to the next level.
Among the best features are:
A/B and random split testing
complex journey maps for content personalization
CRM
cross-channel integrations
delivery tools
lead capture forms
templates
themes
predictive analytics
real-time tracking
Email Studio even allows users to send push notifications and SMS. In-depth analytics and reports provide valuable metrics and insights.
Prices: Prices are quote-based.
Sender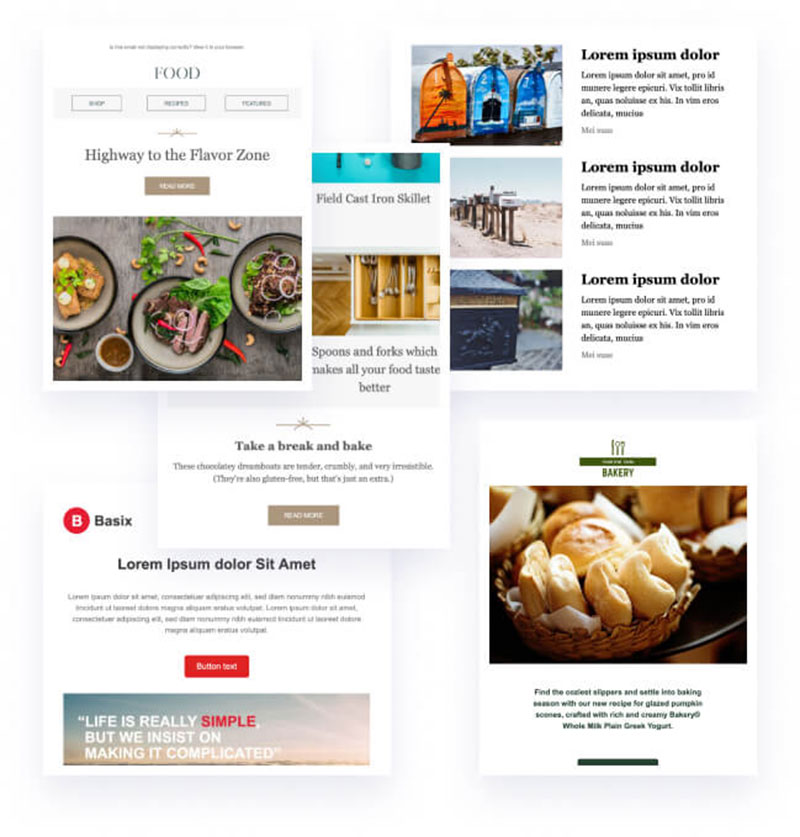 Sender is an email marketing system that comes with a great free version. It ensures the delivery of automated emails.
Users can create attractive newsletters by using ready-made templates. They can also add images, videos, and text.
Users can even personalize the newsletters for individual recipients to achieve greater impact.
Another great feature is the analytics. Keep tabs on email opens and clicks - find out who opened an email and clicked on a link as well as when and where they did so.
Prices: There is a free plan available. Premium plans start from $9 per month for up to 5,000 subscribers.
SendGrid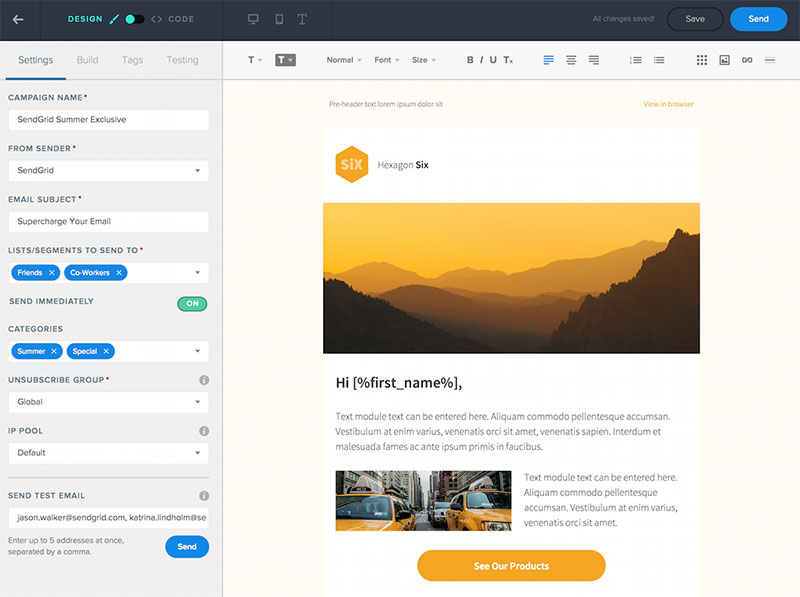 SendGrid is a tool suitable for medium to large-size businesses. It is a developer-friendly email tool and is used by Airbnb, Glassdoor, Spotify, Uber, and others.
The best feature is the application programming interface (API). It enables web developers to send events and "communicate" with a website, product, or property.
SendGrid comes with an editor that enables users to build and customize templates. A contact manager and list segmentation feature assist with sending targeted emails.
Prices: There is a free plan available with 100 emails per day. The paid plans start from $14.95 per month.
LeadSquared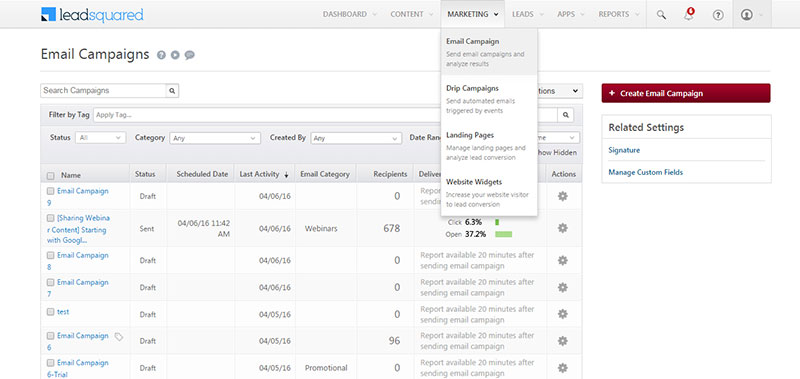 LeadSquared is a marketing automation solution that streamlines the lead scoring process. It connects email marketing services with sales activities to increase their effectiveness.
The purpose of this tool is to help move leads through the sales funnel quicker. Users thus get more customers and close more deals in less time.
It helps users spot and take advantage of every opportunity to convert leads into buyers by automating drip marketing. Users can set actions, conditions, and triggers.
Prices: Marketing automation features are included in plans starting from $150 per month. These are billed annually.
Automation workflows are only available from the Basic plan up. Prices start from $400 per month, also billed annually.
Zoho Campaigns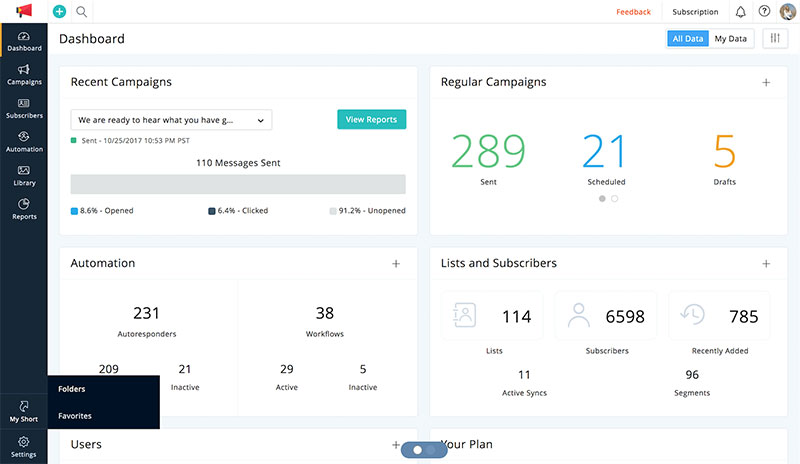 Zoho Campaigns provides CRM, email hosting, email marketing, and automation. It also provides forms, surveys, and website creation.
Email marketing and automation are included in the Zoho Campaigns section of the service and give a fully-featured package. It comes with unlimited emails and access to CRM.
An array of automation workflows and autoresponders can be set up based on different triggers. These include anniversaries, specific dates, email actions, sign-ups, and many more.
The workflows integrate with the CRM.
Prices: Paid plans available from as little as $4.50 per month for 500 subscribers.
Autopilot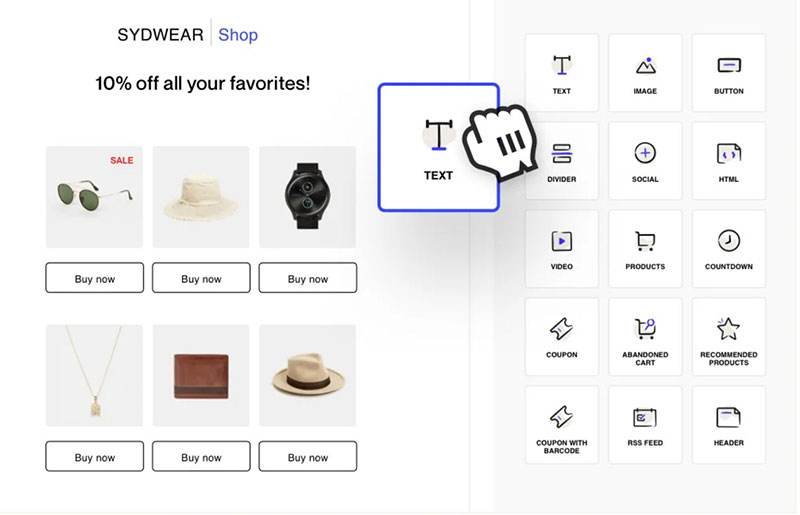 For email marketing to be a success, it's necessary to send the right messages to the right people at the right time. So this has to be an automated process.
This is exactly what Autopilot does for its users.
Building email automation sequences can get confusing. Autopilot has one of the top canvases designed for creating email automation sequences.
It is pretty fun, too. It allows users to annotate their sequences using explanations, emojis, and stickers.
This helps team members to collaborate.
Prices: There is a free plan available. Premium plans start from $29 per month.
Mailjet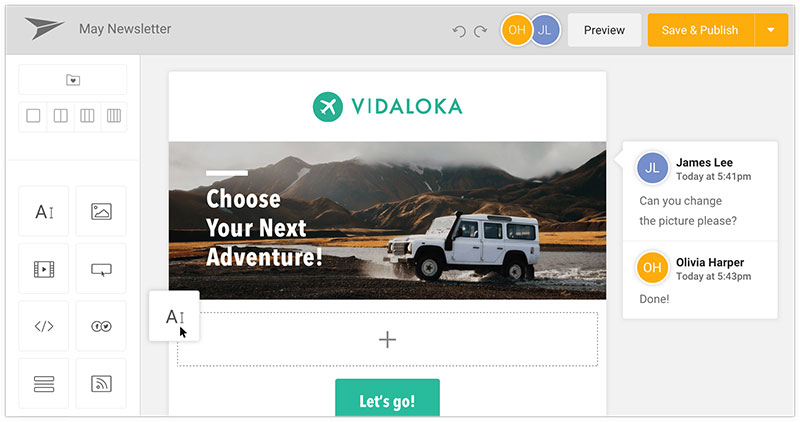 Mailjet is a great email marketing automation platform for teams working at a fast pace.
The software is quite intuitive and allows users to integrate the email API. The drag-and-drop editor helps users to build and send emails at a high speed and with high deliverability.
Prices: There is a free plan available. Premium plans start from $9.65 per month.
Emma Mail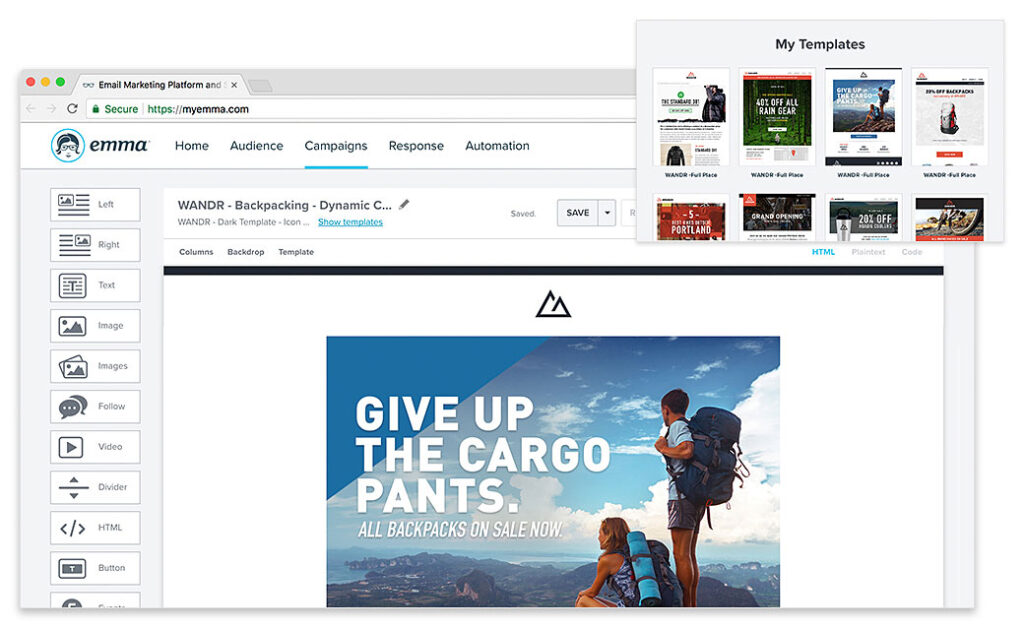 Emma Mail presents itself as an email marketing software for small businesses, agencies, franchises, retailers, and universities. It is true that it is suitable for small-size businesses.
Emma Mail was bought by Campaign Monitor and shares some of the same features.
The main features of this tool include:
email automation
customer journey tools
optimization
drag-and-drop
form creation
It integrates with other platforms. These include Aviary, Bigstock, Google Analytics, and Salesforce, as well as social media.
It is well-designed and has a nice aesthetic.
Prices: Prices start from $89 per month for 1,000 emails.
Final thoughts on these email marketing automation tools
For every business, a time arrives when automating the processes becomes necessary. A well-selected email marketing automation solution can improve the effectiveness of marketing strategies.
There is a wide array of solutions available. Some provide basic automation capabilities and others are full of advanced features.
One part of the process is creating a mailing list. More advanced tools can help with this important step.
They can also engage customers and subscribers in different ways and at different stages. All in an automated manner.
The list above will help you choose the right tool for you and your marketing needs.
If you enjoyed reading this article on email marketing automation, you should check out this one about sales automation software.
We also wrote about a few related subjects like the best sales apps, best CRM for Gmail, useful elevator pitch examples, sales pipeline stages, email tracking software and sales automation tools.