Every marketer out there is looking for great lead generation software to improve their workflow.
And I bet you are in the same situation, aren't you?
Generating leads online is not easy. It's a demanding and unavoidable job.
The goal is not just to bring more traffic to your website but also to collect your visitors' contact data and information about their interests so you can then turn prospects into happy and loyal customers.
To that end, lead generation tools are vital. Selecting the most suitable ones for your organization will help you to expand your business faster by allowing you to make crucial contacts and recognize promising opportunities.
Website visitors are bombarded with content marketing by an infinite number of businesses fighting for their attention.
This article will give you an overview of lead generation software that can assist you in reducing friction and converting more casual visitors into leads. The list includes both free and premium tools. It should help you select the tool that will best suit your needs and goals.
Tools For Contact Detail Look-up
Hunter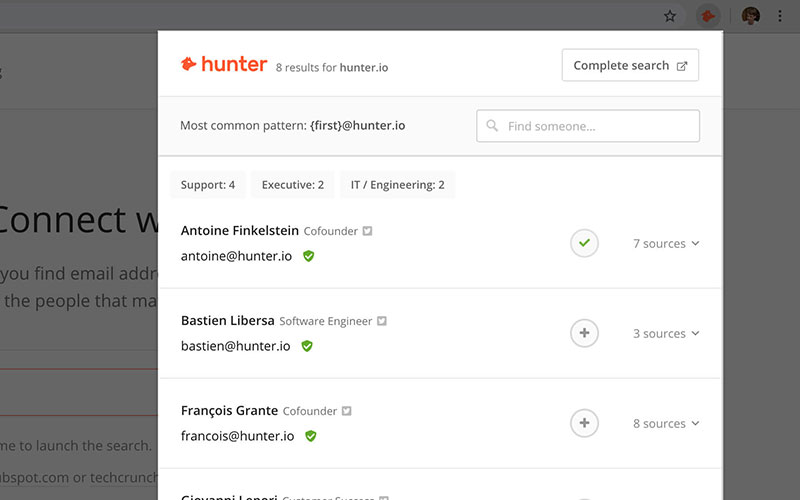 Hunter is a great lead generation software. Simply enter the name of any web domain and it will search for all email addresses connected to it. It allows you to select your ideal email targets and lets you obtain the email addresses you need without sifting through individual websites.
Hunter also gives you a confidence rating indicating the likelihood of the address being correct.
Prices: The prices grow in proportion to the number of searches you make. It gives you 50 requests for free. After that, you have to pay. There are several plans: the cheaper is the Starter plan for $49 per month, and the most expensive is the Enterprise plan for $399 per month.
AeroLeads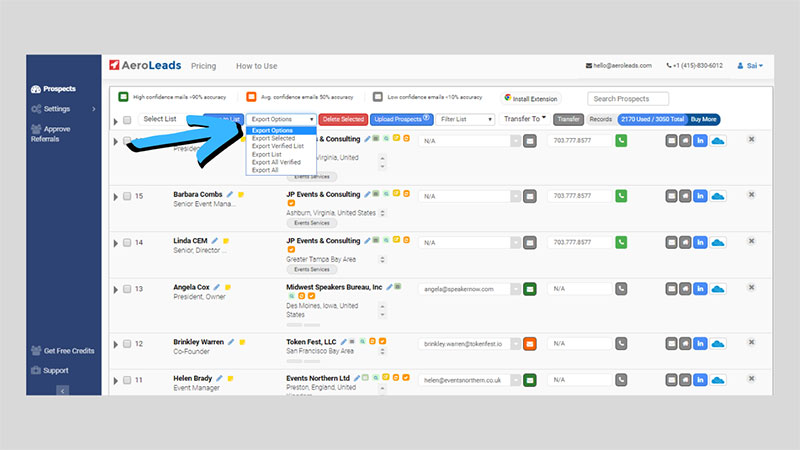 AeroLeads is an email prospecting tool that helps you find verified email addresses, phone numbers, and B2B data behind any business profile.
The Chrome extension allows you to prospect while visiting a company's website.
You can also use it to find leads from websites like AngelList, Crunchbase, or LinkedIn. The tool will find their business emails along with company name, company URL, job title, location, etc. The email addresses are verified in real-time to minimize the risk of your emails bouncing.
AeroLeads provides a "done-for-you" email prospecting service. Enter the details of your ideal customer and the tool will obtain their contact information.
Prices: The software plans start from $49 per month, and the "done-for-you" service costs $799.
Reply.io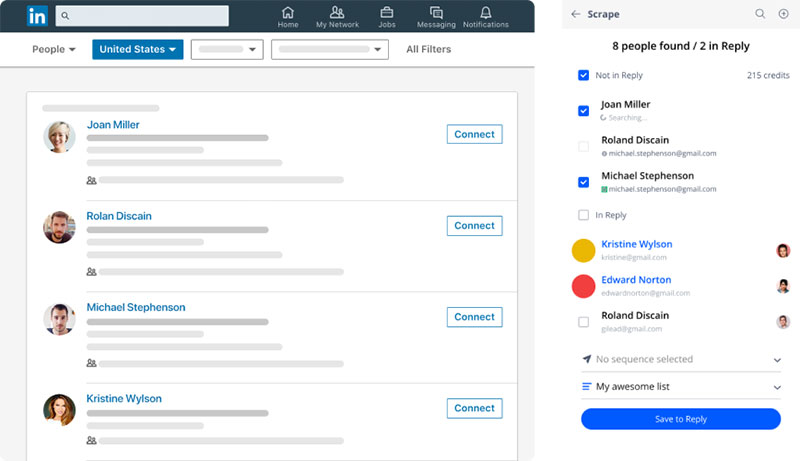 The Reply Chrome extension lets you get email addresses on LinkedIn instantly. You can use this lead generation software to find individual contact info or perform a bulk search straight from LinkedIn Sales Navigator.
The Chrome extension makes the Reply sales engagement platform even better by letting you add new contacts to multichannel sequences instantaneously, access and manage tasks, and make direct calls.
Prices: Reply offers a free version and two premium plans for $49 and $99 per month.
Voila Norbert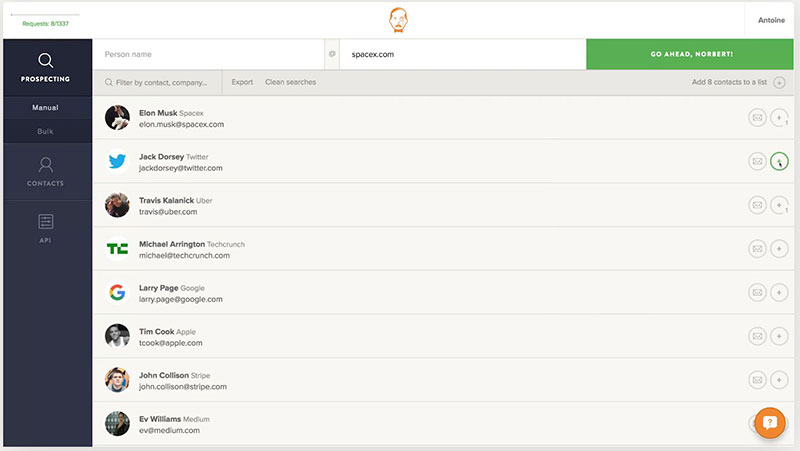 Voila Norbert is a lead generation software used mainly by salespeople. When you type in the name of your prospect and the company they work for, the tool will find the email address.
Using a CSV file you can perform a bulk search and verify the email addresses you find.
Viola Norbert integrates with most CRM tools which help you keep tabs on the lead generation process.
Prices: You can search for up to 50 email addresses for free. Premium options start from $49 per month.
Lusha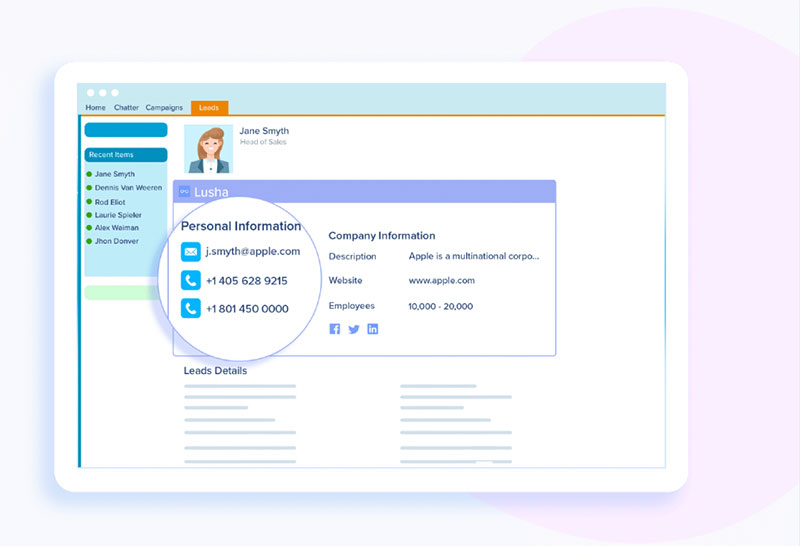 Lusha is a B2B lead enrichment tool that you can use to search for leads, boost sales campaigns, and increase revenue. It allows you to find publicly available information about your prospects without manually going through an infinite number of websites.
It comes with a Chrome extension that searches the prospect's social media profile page when you visit it to make sure the information is up-to-date.
Prices: There is a free plan and three premium plans starting from $79 per month.
Snov.io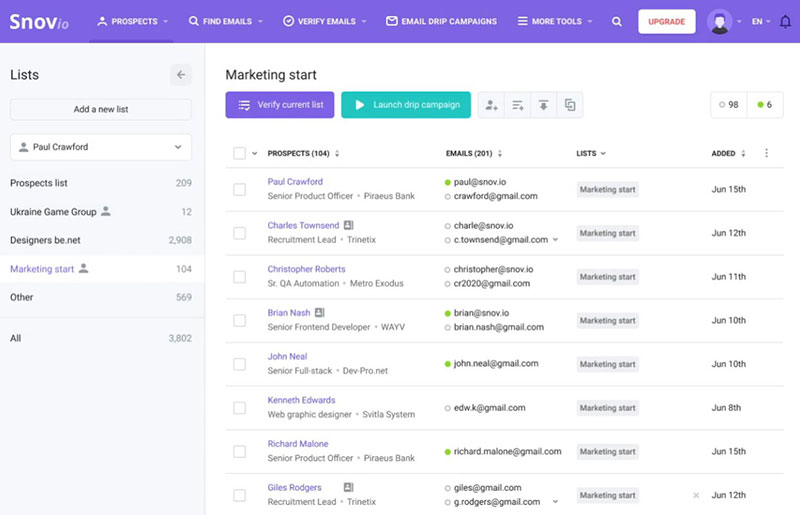 Snov.io is a multi-use platform that can be employed to search for a person's email address on the company's website, Google, LinkedIn, or based on domain names and more.
You can use their web-based app and a Chrome extension to generate leads, and the in-built email verifying tool to confirm the addresses are current and send triggered email campaigns.
Prices: 50 email addresses per month are found for free. Premium plans start from $39 per month and come with a 2-month free trial.
Tools For Generating and Nurturing Leads
Prospect.io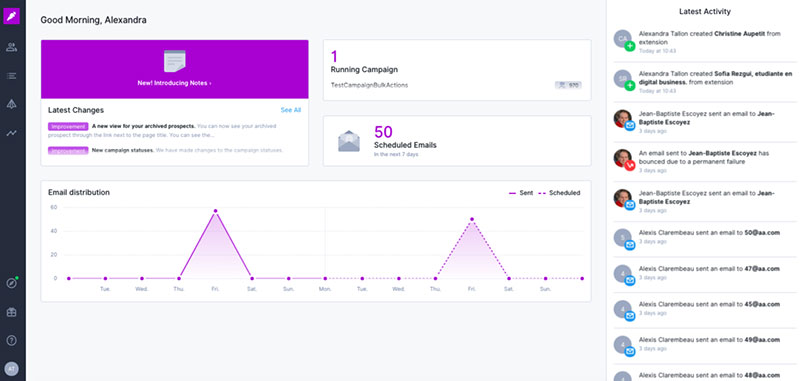 Prospect.io is a multichannel sales automation platform that integrates with Close.io, HubSpot, Pipedrive, and Salesforce. It comes with a Chrome extension that allows you to search for email addresses of your prospects and send email campaigns from your browser with a few clicks.
With Prospect.io you do not have to waste time searching for new leads. It allows you to concentrate on finding and selling to decision-makers.
Prices: Premium plans start from $78 per month (billed annually) or $89 per month (billed monthly). Prices increase to the number of credits you require.
Discover.ly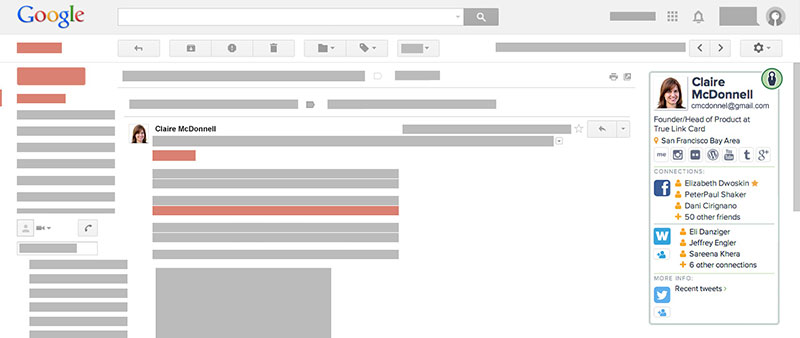 Discover.ly helps you find prospects' information on social media platforms. It serves as a good addition to other tools, especially Hunter.io.
When you visit a prospect's profile page (for example on LinkedIn), a pop-up window will show you who that person is connected to on LinkedIn, Facebook, and Twitter. It helps you find email addresses without the need to search through each social media platform one by one.
AWeber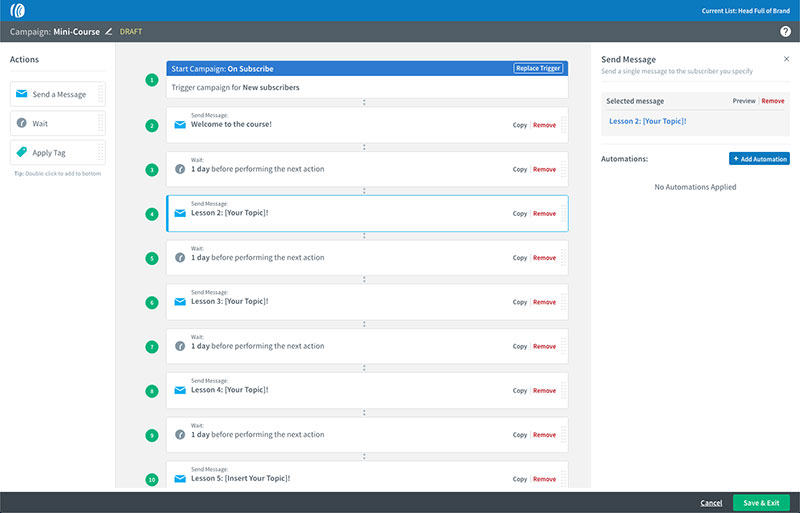 AWeber is a simple yet powerful email marketing tool that assists you in lead generation.
It allows you to compose and send emails, import content from your blog and share it with your subscribers. It also provides useful analytics.
It has a slick interface, with some useful features like a prebuilt template library, built-in A/B testing, campaign automation, and more.
Prices: Free for up to 500 subscribers. Their Pro plan prices start from $16.15 per month (billed annually).
LinkedIn Sales Navigator
LinkedIn Sales Navigator is a lead generation software that allows you to gain access to company information stored in its massive database. It provides advanced lead search options and recommendations. It also allows you to see who has visited your profile and lets you save leads directly to your CRM.
Prices: A free trial then three paid plans with prices ranging from $64.99 per month to $103.33 per month. If your company's needs exceed what those plans offer, you can contact their sales department and obtain a customized quote.
LeadFuze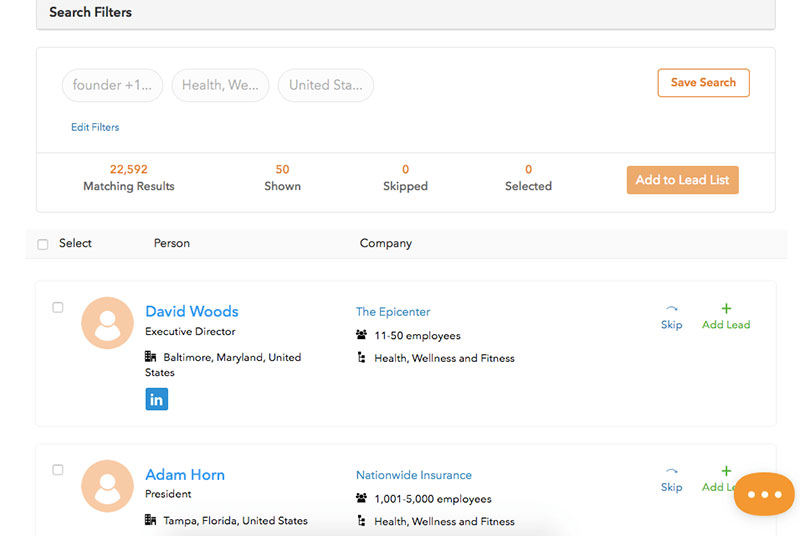 LeadFuse is a prospecting tool for business leads. It can help you find top-of-funnel leads and engage in more conversation with prospects. It allows you to generate leads and convert them into clients.
LeadFuze offers prospecting tools, lead generation, capture, and distribution tools, campaign management tools, and more. It allows you to target, retarget, and create similar audiences.
Prices: Up to 25 leads for free. Premium options vary from $132 to $447 per month.
TrustPulse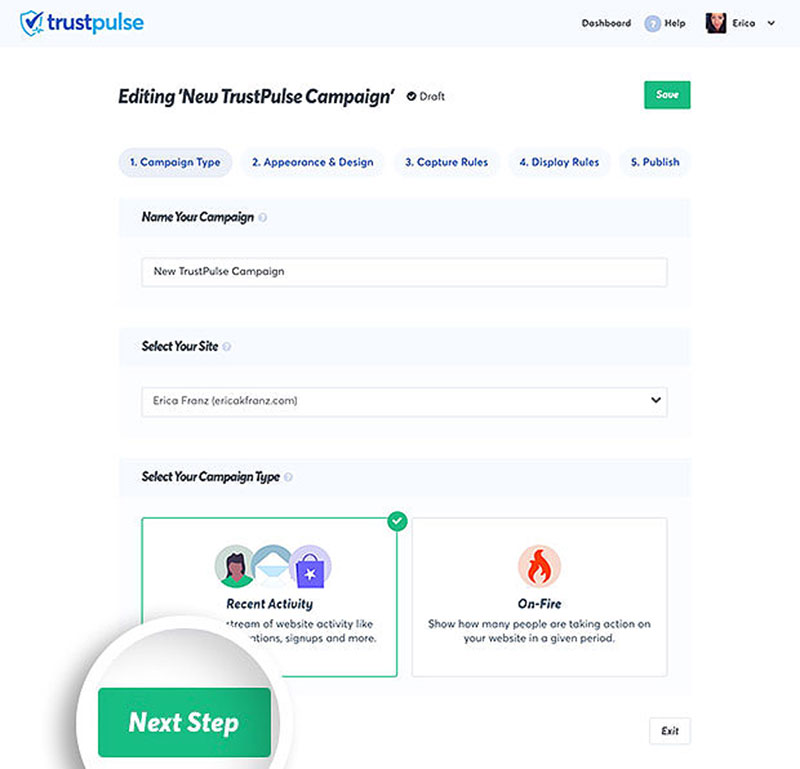 TrustPlus claims to be the best social proof app. TrustPulse is a marketing platform that leverages and automates the real power of social proof to increase trust, conversions, and sales.
TrustPulse displays live, verified customer activity on your website. It is a technique that helps you to increase the conversion rate by up to 15% based on increasing the trust of your visitors when they see other real people taking action on your website.
Prices: There are four packages: Basic for $5 per month, Plus for 10$ per month, Pro for $19 per month, and Growth for $39 per month.
Extole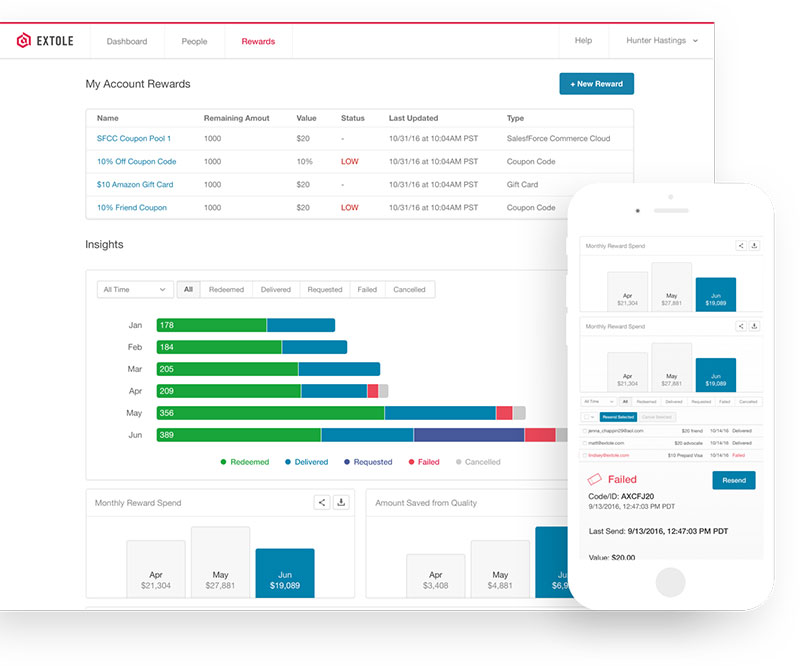 Extole is a referral marketing platform that allows you to turn your customers into advocates.
It helps you to encourage your customers to refer your business to their friends and family by offering compelling rewards to both the advocate and the new customer. This method delivers new customer acquisition and customer retention.
This tool can also track and log all the data and convert it into a bank of testimonials.
Prices: First, you see a demo that presents all the features. After that, you can get a quote according to your specific requirements.
Tools For Email Outreach
Mailshake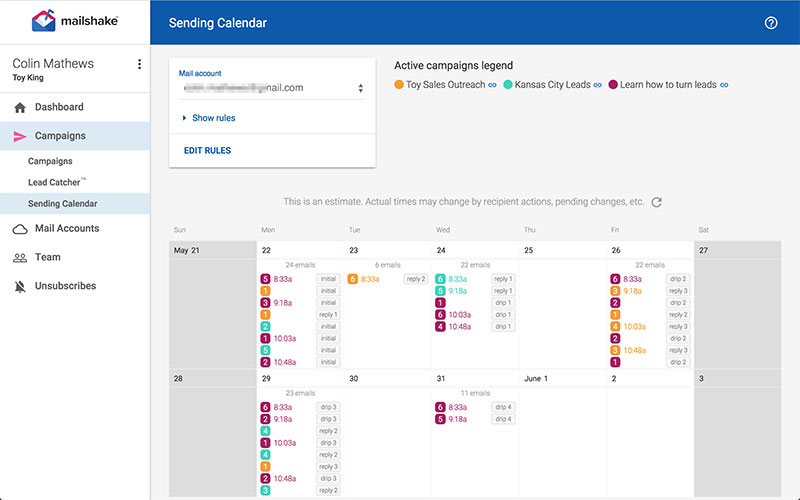 Mailshake provides an effective way to personalize, optimize, and automate your cold emails. It is a great solution for developing sales, promoting content, building links, fundraising, public relations, and generating leads.
It provides many ready-to-use templates. This allows you to send emails and get replies even if you are not great at composing sales emails.
Prices: Email outreach costs $59 per month.
SendBlaster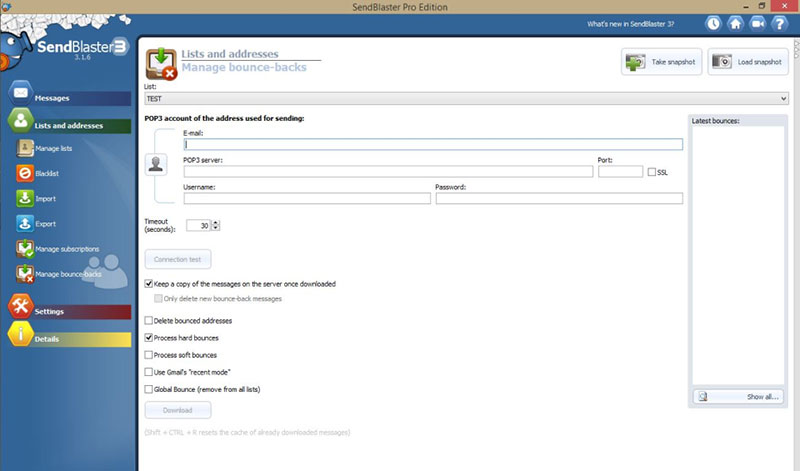 SendBlaster is a bulk email software that enables you to use the templates library to compose and send mass emails to unlimited contacts.
SendBlaster's greatest advantage is that it is unlimited - after paying a single fee you can send unlimited emails to unlimited addresses. Another asset is that it has a good reputation and avoids the spam algorithms of internet service providers and main email platforms.
Prices: A single $150 fee.
OutreachPlus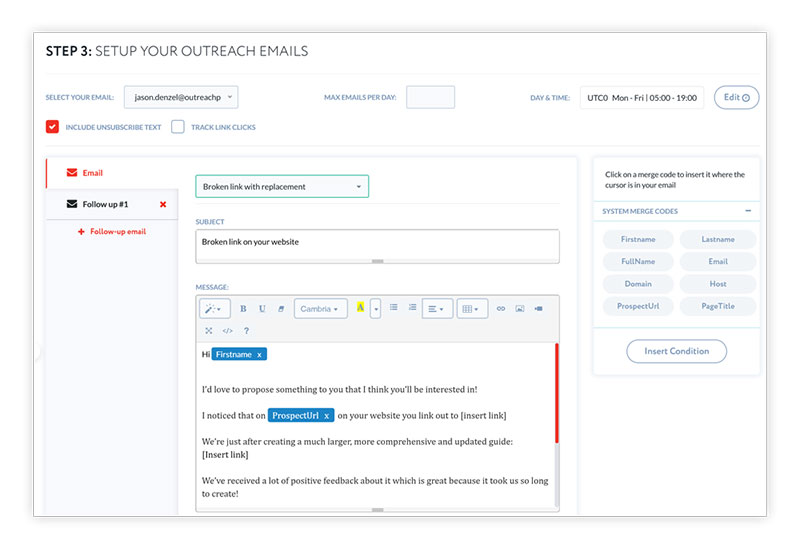 OutreachPlus is another multipurpose software on this list. It enables you to compose and send personalized emails while providing automation. It also allows you to find the best leads for future outreach based on responses to your previous and ongoing campaigns.
Prices: No free version available. Prices start from $18 per month (after a free trial).
Lemlist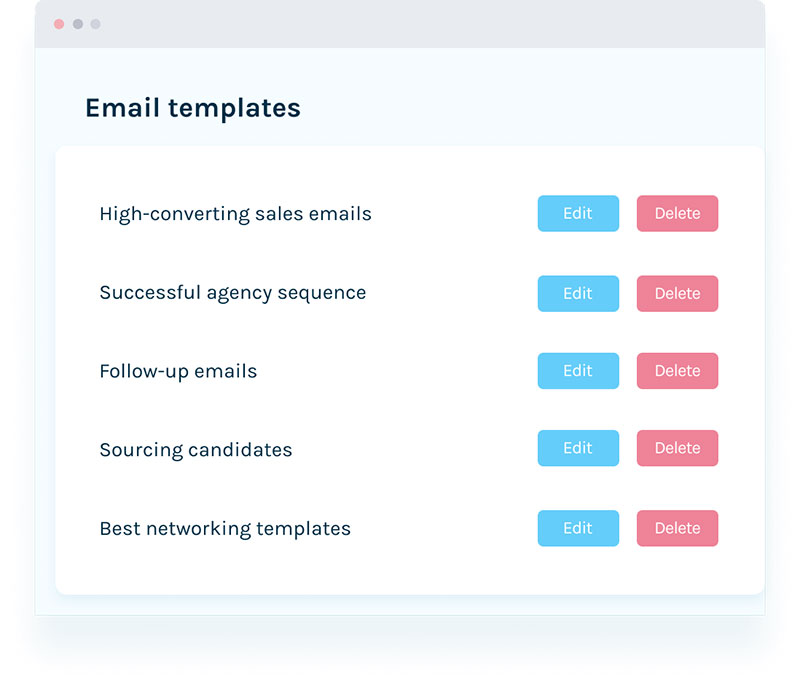 Lemlist is a cold email tool that allows you to personalize and automate cold email outreach. The software provides many prebuilt templates and follow-up sequences. It allows you to A/B test your subject lines and email content until you find the best variations.
The software enables you to personalize emails by merging the name, company information, etc. One special feature is personalizing your emails by adding unique images, such as your logo, website, headshot, or virtually anything you want.
You also get reports on open rates, clicks, replies, and bounces.
Prices: $49 per month after a 14-day trial.
Tools for On-Page Lead Generation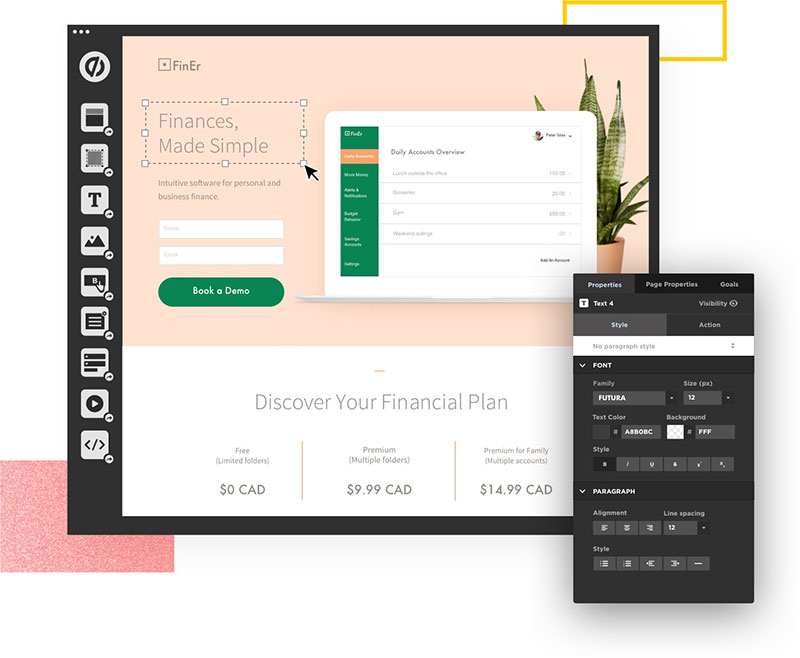 Unbounce is likely the favorite choice for landing page builders. The platform enables you to create a landing page without employing web designers and developers. It also provides the tools you need to create customized campaigns and improve the conversion rate.
With its top-level drag-and-drop builder, Unbounce finds itself among the most advanced landing page building options out there.
Prices: Options start from $79 per month after a 14-day free trial.
WisePops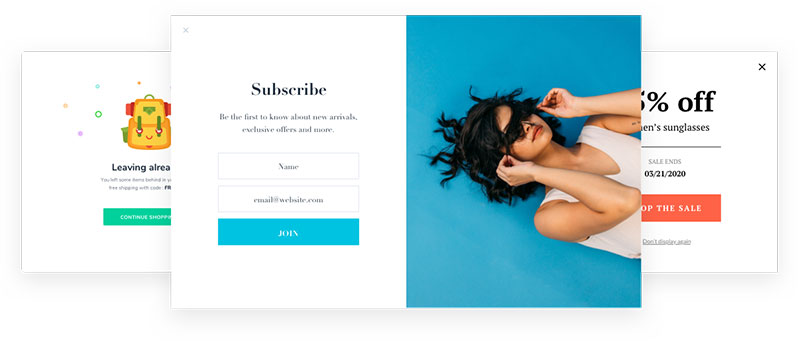 Throughout the years, website pop-ups have gained a bad reputation. However, they prove to be very useful for generating leads. WisePops allows you to use 60 templates in their drag-and-drop builder to create amazing pop-ups.
It also enables you to configure different actions for when visitors first visit your pages, click on links, hover over particular elements, and exit your lead generation website.
The platform lets you activate several campaigns simultaneously, target visitors according to their location and the browser they use, and even compose customized messages for both new and returning customers.
Prices: Prices range from $29 to $200 per month, depending on pageviews.
Albacross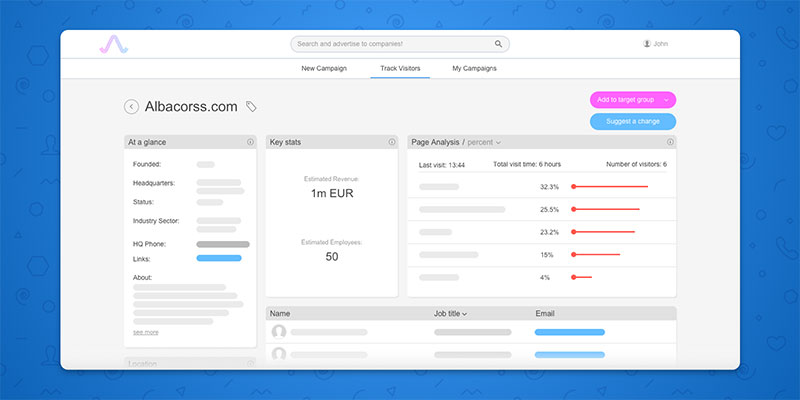 The goal of Albacross is to identify anonymous website visitors in real-time and recognize their navigation habits. This will allow you to view and reach out to those who show high buying intent but aren't converting. This, in turn, will help you convert anonymous visitors into qualified leads.
You can also see if anyone belonging to your target demographic group is visiting your website. Albacross can help you personalize your website and create customized messages based on firmographics data.
Prices: Quote-based.
Visitor Queue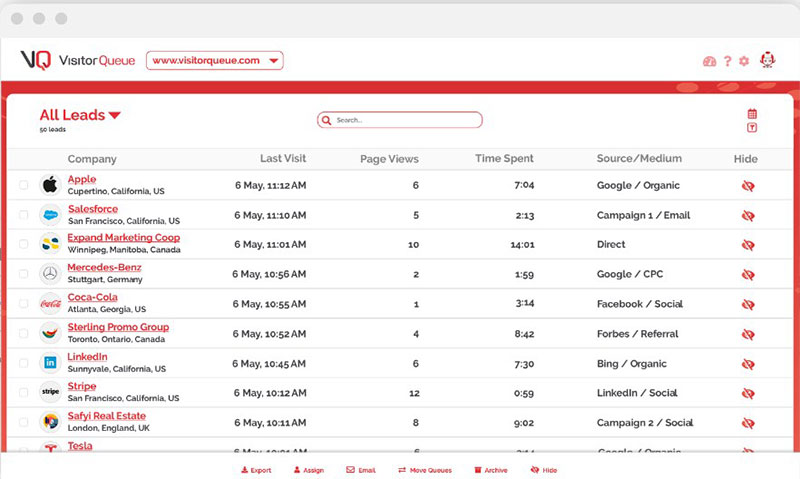 Visitor Queue is a website visitor tracking software. It offers 30 days' worth of leads and many useful features. The platform is easy to use and the user experience is flawless.
It allows you to identify the name, contact details, and position of the decision-makers at the companies that visit your website. This will feed your sales team hot leads that have shown an interest in your products and/or services and allow you to better frame your pitch.
Visitor Queue tracts the activity of your visitors and adds their information into the "queue" of fresh leads.
It also provides the list of social media platforms your visitors use so you can follow them on the spot.
Prices: Five premium plans, with prices ranging from $31 to $199 per month.
Lead Forensics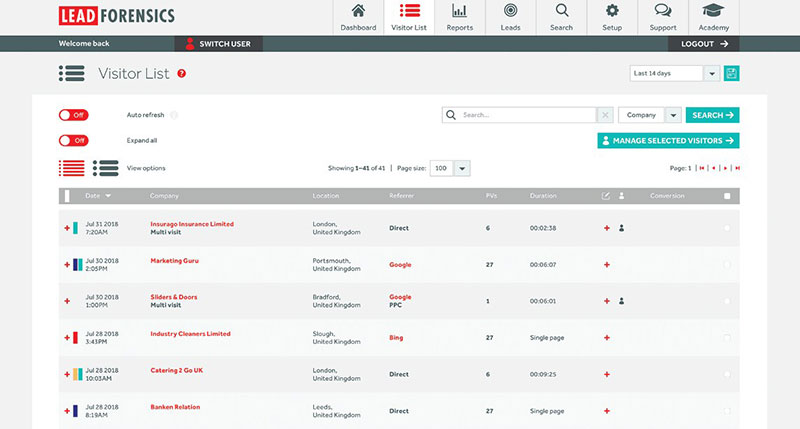 While many potential leads view your website, only a small percentage of them fill out your inquiry forms. You can grow that number using tools like LeadFormly. Even then, though, there will still be some leads that you will miss.
LeadForensics uses the visitor's IP address to identify names, job titles, and email addresses of people at companies that are visiting your website. You may find out that many big businesses were viewing your contact page but never filled out the form. You will never need to miss out on those opportunities again.
Prices: Pricing depends on your web traffic volumes.
Novocall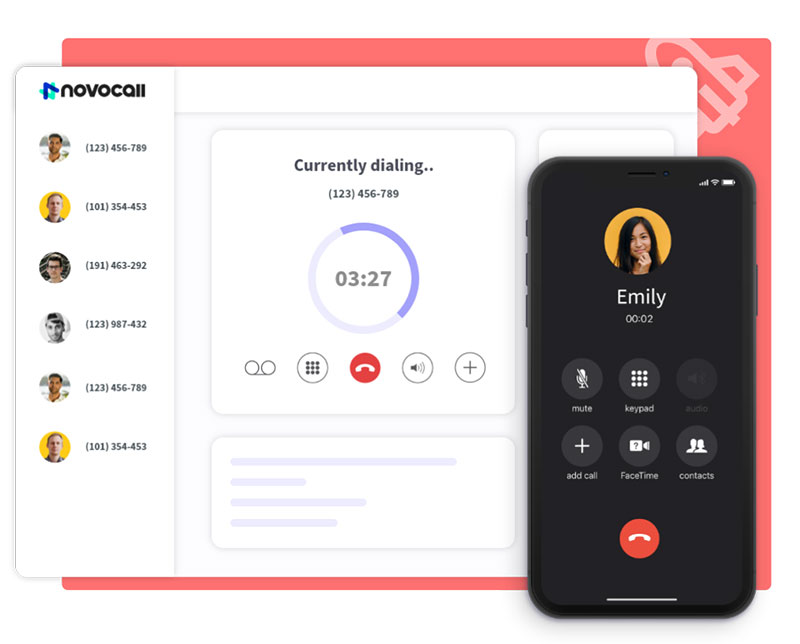 Novocall is a sales call automation and lead management software that improves conversion rates. The main feature of this platform is the immediate callback option that allows you to contact the visitors that showed interest in your products and/or services right away. The tool analyzes customer behavior and helps you change leads into sales calls. This can, in turn, increase your sales by up to 50 to 70%.
Other useful features include Contact Discovery, Contact Import/Export, Lead Capture, and Visitor Identification.
Prices: Two options: $25 per month and $45 per month.
Hello Bar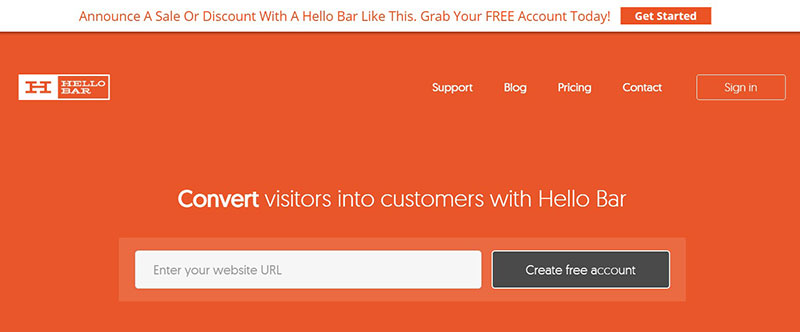 Hello Bar started off as a simple notification bar but has grown into a flexible marketing tool that allows you to create customized messages for your website viewers.
Type in your website URL and you will see how to create display ads and install barcodes. Next, you can configure email integrations, define campaign goals, install modal pop-ups, slide-ins, and full-site takeovers, among others.
You can also create simple announcements and direct your website viewers to your social media channels.
Prices: Starter plan for free, and different premium plans with prices ranging from $29 to $99 per month.
Optinmonster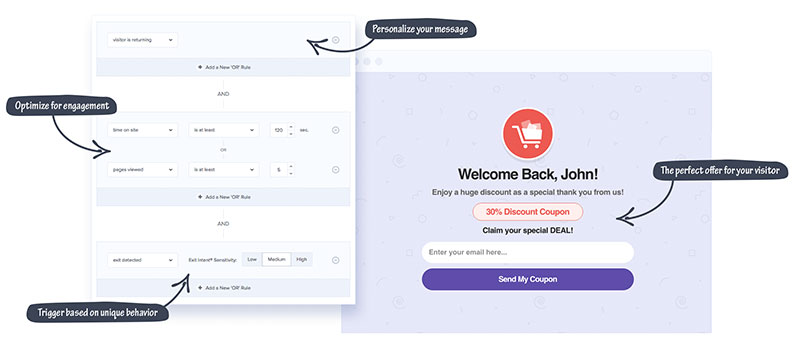 OptinMonster generates more subscribers, leads, and sales from the traffic you already have. It is considered to be the best lead generation software for small businesses, bloggers, eCommerce websites, and marketing agencies.
Pop-ups are often viewed and a controversial marketing tool. If done well, however, they can work wonders. OptinMonster enables you to create, for example, exit-intent popups that trigger only when a visitor shows a sign of leaving the page (like hovering the mouse over the close button). This kind of popups is less intrusive than random popups and gives you one last chance to convert a visitor into a lead.
It also allows you to create compelling opt-in forms that guarantee to drive growth.
Prices: Choose from four plans with prices ranging from $19 to $49 per month.
Intercom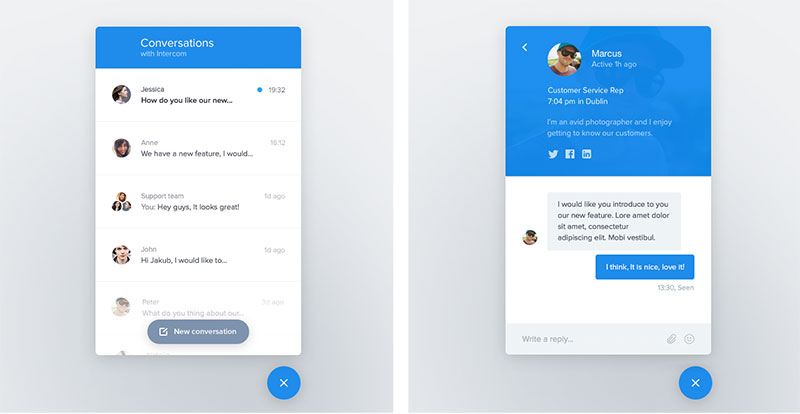 Intercom is a tool for building relationships with your customers through conversational support, engagement, and marketing.
The on-site messaging and live chat allows you to engage with your website visitors and collect their data. You can then analyze their on-site and in-app behavior to create message triggers that will help you convert visitors into loyal customers.
The help desk and knowledge base will allow you to provide customer support that will help you retain existing customers.
Prices: Options vary from $39 for very small businesses to $499 for the majority of businesses.
CRM Tools with Lead Generation
Bitrix24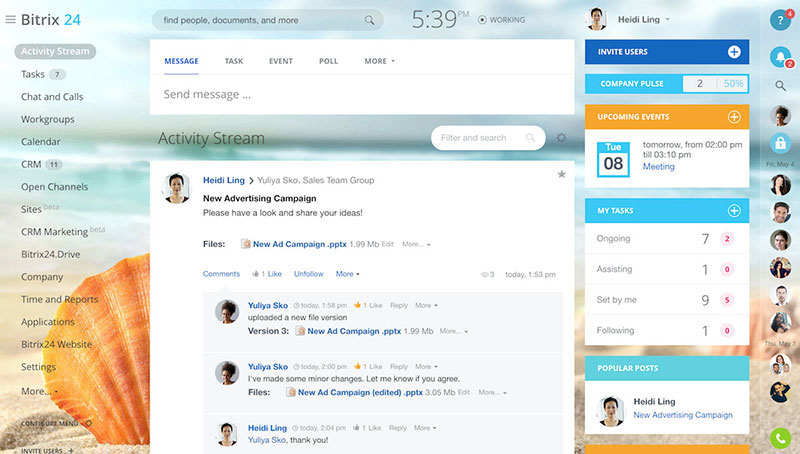 Bitrix24 is a good option if you are shopping around for a free CRM with lead generation and management tools. It captures leads from email, website forms, messengers, and social media platforms (Facebook, Instagram, Skype, etc).
It has over 8 million users across the globe. It is available in the cloud or on-premise with open-source code access.
The platform is suitable for businesses of all sizes. It works well for remote teams allowing them to stay in touch and cooperate effectively.
Prices: Bitrix24 offers a free plan and premium plans with prices ranging from $17 to $99.50 per month.
ActiveCampaign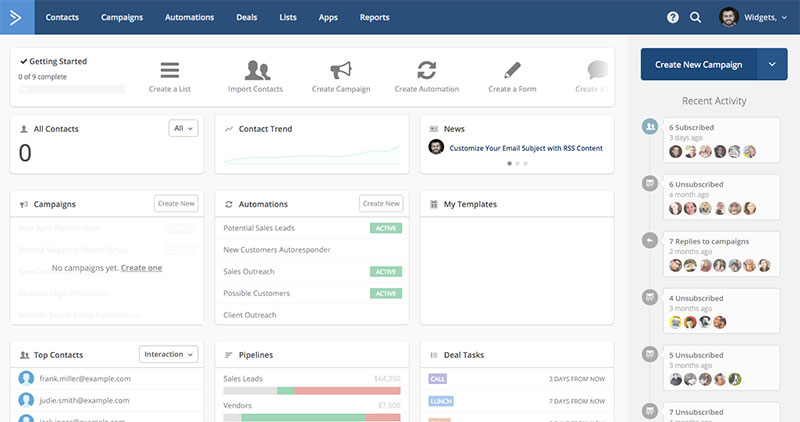 The inability to properly segment leads and use rule-based follow-up makes it much more difficult to qualify and convert those leads. ActiveCampaign is one of the best email marketing and CRM solutions currently available on the market.
The software enables you to track your visitors' interactions with your website and then use them as triggers for your email marketing campaigns.
Prices: Different options available. Prices range from as little as $9 up to $299 per month.
HubSpot Marketing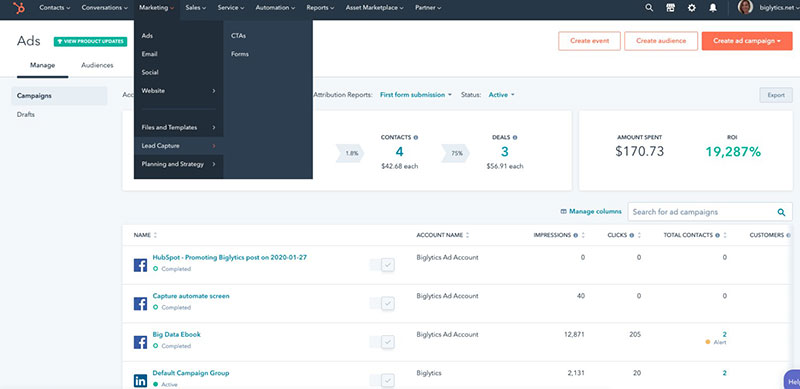 HubSpot Marketing provides many useful features for capturing, storing, and nurturing leads.
The software walks you through each step of creating an inbound marketing flywheel. It allows you to create attractive content and use several tools to capture leads and nurture them using kickback emails.
It enables you to see all the previous touchpoints with your company which provides the full context your sales team needs to convert leads into loyal customers.
Prices: Starter plan for $45 per month, Professional plan for $800 per month, and Enterprise plan for $3200 per month.
Agile CRM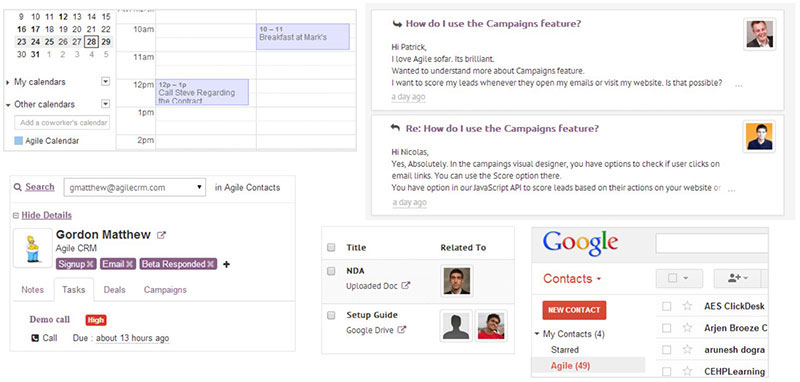 Agile CRM is a CRM software and customer management system for small and medium-sized businesses. The best features include contact management, sales process tracking, one-click calling, call scripts, and voicemail automation, appointment scheduling, and project management.
The Lead Generation features include Contact Discovery, Contact Import/Export, Lead Capture, Nurturing, Scoring, and Segmentation, Pipeline Management, Prospecting Tools, and Visitor Identification.
It lets you record and access customer information at any time. It integrates with other important software.
Prices: Agile CRM offers a free plan and three premium options starting from $8.99 per month.
Tools for Surveys and Quizzes
Jotform Quiz Maker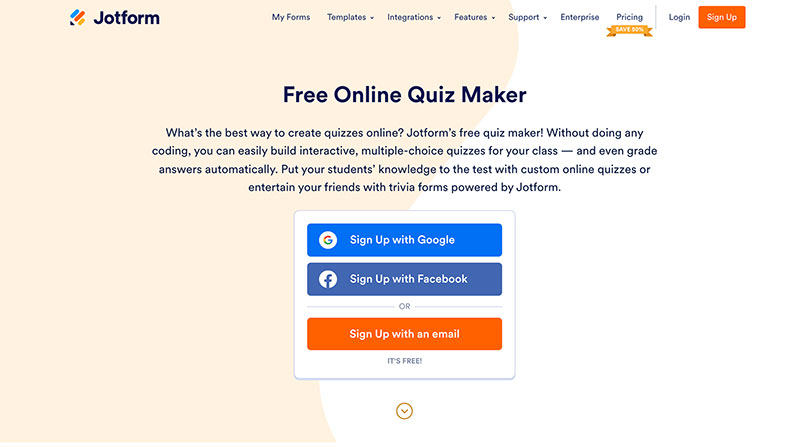 Jotform Quiz Maker is a free tool that makes creating custom online quizzes easier and more interactive than ever before. You can use their 100+ integrations to generate leads seamlessly and keep track of your data. Get access to tons of free templates to make your quizzes stand out. Jotform's custom conditional logic can make your quizzes unique for every user.
This quiz maker is great if you are looking for a no-code tool.
Prices: There are four packages: Starter gives you a 5 form limit with 100 monthly submissions, Bronze for $24 per month, Silver for $29 per month, and Gold for $79 per month.
Typeform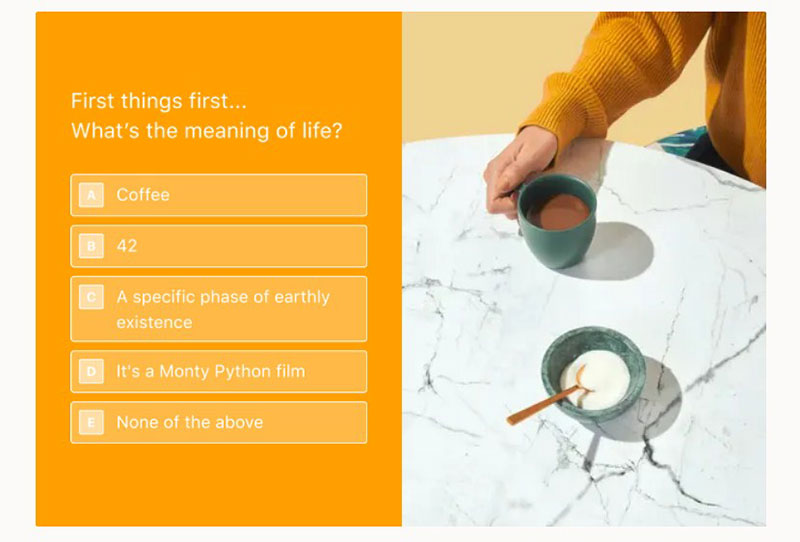 Typeform is a software with a sleek interface that allows you to create forms and surveys that people enjoy answering. One question at a time keeps your audience engaged and gives you more thoughtful responses and higher completion rates.
The builder uses conditional logic that allows you to ask the right follow-up questions and skip the unrelated ones. That makes the survey feel more like a conversation and less like an interrogation.
You can use templates and customize different elements of the form and even create quizzes.
It integrates with a variety of other tools.
Prices: It offers a free plan and premium plans starting from $35 per month.
ProProfs Lead Quiz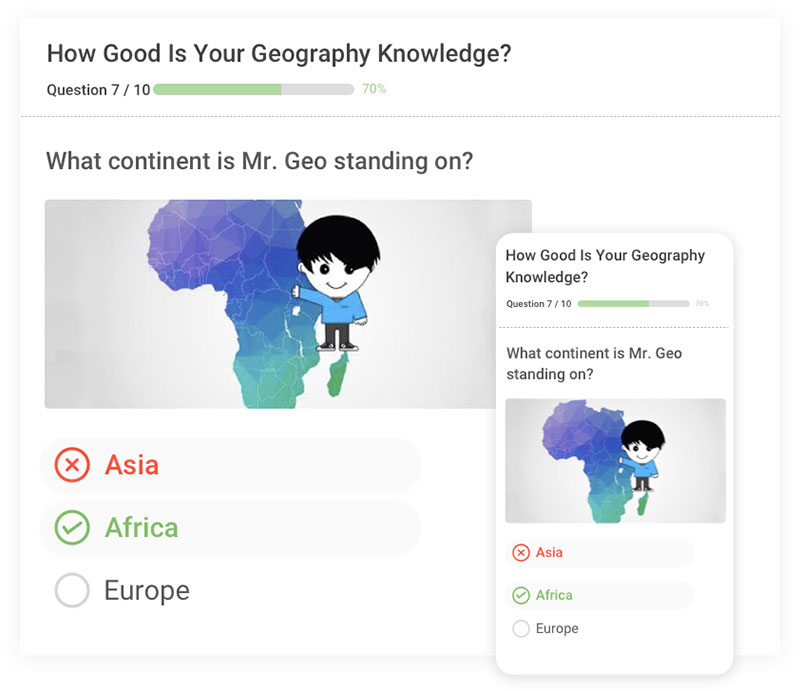 This is one of the most straightforward and effective lead generation tools available. It integrates with various marketing automation tools (such as MailChimp, Salesforce, ActiveCampaign) which makes running marketing campaigns nice and smooth.
It enables you to create attractive viral lead generation quizzes with personalized results that prompt social media sharing. This, in turn, attracts more qualified leads to participate in quizzes and share results.
Prices: Apart from a free option there are two premium plans available for $25 and $50 per month.
Qualaroo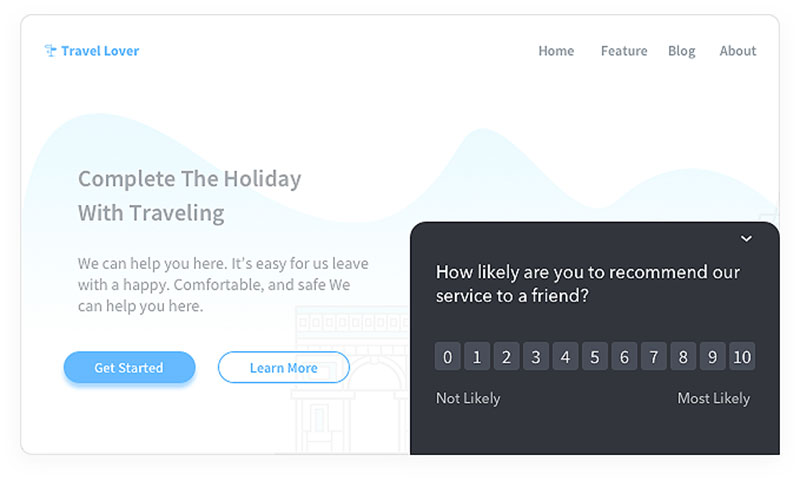 Qualroo is survey software that makes it easy to get valuable Website & App and Product feedback by surveying visitors on-site.
Qualaroo allows you to survey specific users in context while they are looking at your product, service & brand. It gives you actionable user insights based on where visitors are on your site, who they are, how much they pay, visit history, and more.
One special and noteworthy feature is that it integrates with IBM Watson to conduct sentiment analysis and gain deeper insights into large amounts of data.
Prices: After a 14-day free trial, prices start from $40 per month.
Survey Anyplace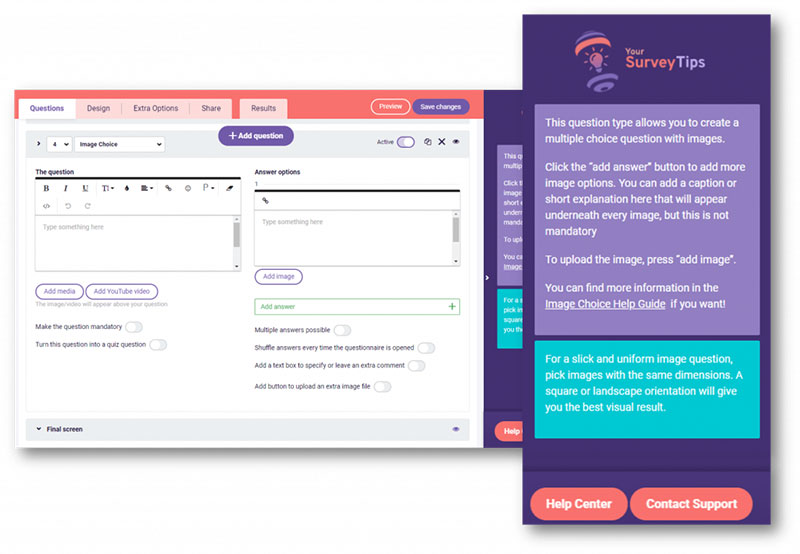 Forms and surveys are commonly used to gather information from potential customers but they seldom give anything of value back to the participants.
Survey Anyplace, however, is a software that allows you to create surveys, quizzes, and assessments that return personalized advice in the final screen, through email, or in a branded PDF report.
This advice can include a detailed offering, the best service or product, or a key piece of information you want the prospect to have. What you get, on the other hand, is information about what your leads need that you can use for subsequent targeting thus turning cold prospects into warm leads.
Prices: A free trial and four premium tiers starting from $33 per month.
KyLeads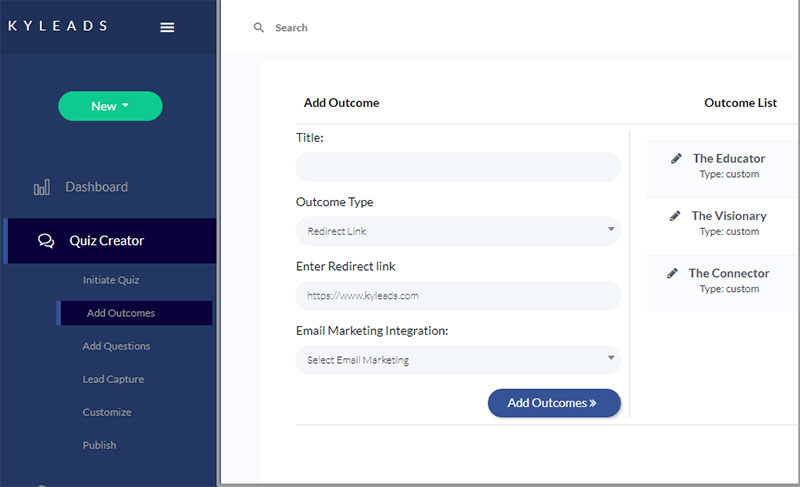 KyLeads is a smart website pop-up and online quiz maker that helps you generate more leads faster. It enables you to convert and monetize website visitors with flexible tools that help grow your email list, segment leads, and generate sales.
Advanced targeting options allow you to show messages to the right people and increase conversions.
You can embed quizzes on most website platforms, such as WordPress, Shopify, and Wix. All you need to do is copy the embed code and paste it where you want it to be displayed.
KyLeads integrates with all popular email marketing systems. You can also segment new leads according to their answers and add them to specific lists or tags in the email marketing platform.
Prices: KyLeads costs $49 per month after a 7-day free trial.
Final thoughts on lead generation software and tools
There is a lot of lead generation software and tools fighting for your attention on the market. It is difficult to choose the perfect one right away. You may need to test several ones out before you make the final decision.
Some of them do not suit your business model and goals. Others may look like good options. This list should assist you in narrowing your selection down to the best few and choosing the absolute winner that will best fit your needs.
If you enjoyed reading this article about lead generation software, you should read these as well: