Sales and marketing are moving away from the traditional channels and methods. Today's sales market focuses on social media. That is where most growth takes place.
B2B and B2C marketers are now using social media for lead generation. Social media platforms offer tools to identify users interested in certain businesses.
Thus, a business can target these individuals with tailored content. That provides a solid edge for turning them into customers.
So, generating leads is an important part of establishing and maintaining a business. Every business needs customers, and finding ways to connect with potential clients is crucial.
Social media can help the audience discover new brands. As a result, businesses can increase their website traffic.
This article will show you the strategies behind effective social media lead generation. It discusses free and paid methods to find the right clients.
The focus is on B2B approaches. But the same principles apply to direct interaction with customers.
What Is Social Media Lead Generation?
Social media lead generation refers to finding prospective customers with the aid of social media.
Generating social media leads helps identify those who may be interested in your services or products. Finding these leads opens up communication between the business and the clients.
This is useful for making special offers and establishing a long-standing business interaction.
Social Media Lead Nurturing
A new lead is usually cold. They may have signed up for a newsletter or started following the business on social media.
That does not mean that they are ready to start buying.
After identifying a new lead, the business has to warm up the lead. That prepares and readies them for further marketing efforts.
That warming process is also a selection process. It will identify who are real potential clients and who are not.
Social Media Lead Converting
The last part of lead generation through a social media platform is conversion. Conversion is the process of turning a potential client into a buyer.
What is a Quality Social Media Lead?
The parameters that define the quality of new leads depend on the campaign, goals, and industry. Common parameters are the usefulness of information and intent to buy.
How to Get More Leads On Social Media
What are some lead generation strategies for social media? Below is a guide on how to use social media to find potential clients and stay connected with them.
Create and Maintain a Social Media Community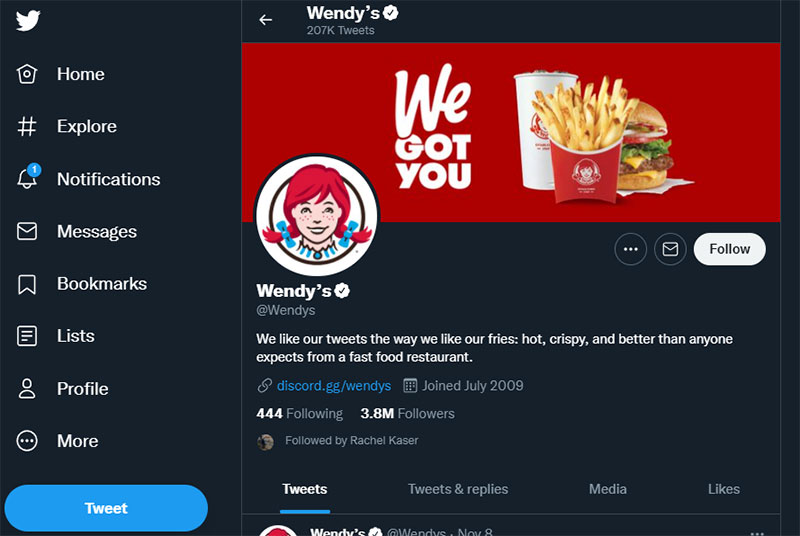 Set up a community on one, or all, of the social media platforms. This is an effective way of staying connected with customers.
It increases reach and visibility when people can follow you easily on your channel. It builds and maintains a long-standing clientele.
Here are some productive tips for generating B2B and B2C leads using social media:
Host social conversations.
When hosting social conversations, ensure that the topics overlap with the interests of the audience. This lead generation method boosts activity and provides momentum for the business.
Set goals and provide incentives for members.
Highlight the most shared content of one of the followers. That will get a conversation going.
Strengthen personal relationships with clients.
That will show people how dedicated you are and how important clients are to you. Respond quickly to their posts, questions, and other comments.
Let followers be heard.
That helps them feel special and engages them in the community. Allow them room to share their opinions and ideas. Listen to their ideas and acknowledge them.
Make a Landing Page That Attracts Clients
The main purpose of a landing page is to convert leads into customers. Pay attention to its design and content.
The content on the landing page must be relevant. If the business specializes in a certain product or service, that should be evident on the front page.
If it doesn't show visitors what the website is about, it's likely that they'll leave without finding out. Developing a good landing page is also important if you don't use social media to promote the business.
Most social media users are not fond of aggressive promotions. The practice of sharing landing pages falls into that category.
It's best to use sponsored or paid promotions to bring the business to the attention of followers. Sharing landing pages is still possible but do it with care.
Use Paid Advertising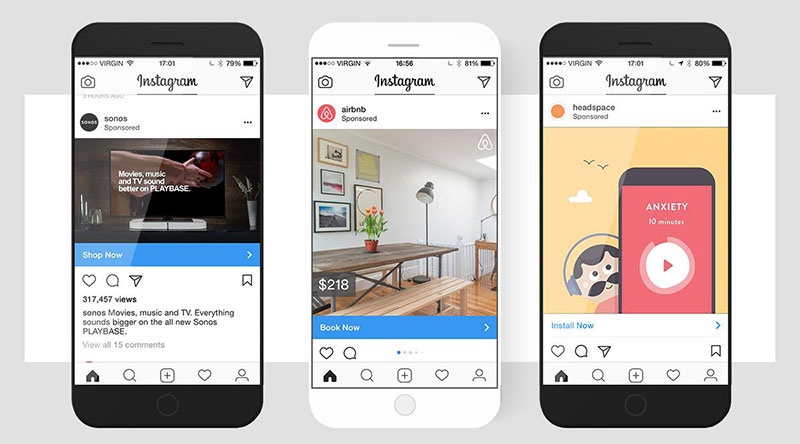 Social networks use a variety of algorithms to function. Most important of all is how they use them to display advertising.
These algorithms have frequent updates and serve to give followers the best experience. The ad content they see is relevant to their preferences.
When using social media to market your business, combine organic posts and paid promotions. This will give you the best result.
Each social media platform targets a different demographic. Directed ads can therefore be very powerful.
Choose the right platform and targeting options to find your audience. Then the right people will find your content.
In turn, they will discover the information that most interests them. Thus, businesses avoid wasting money on ineffective advertising campaigns.
Before starting a campaign, consider the objectives and key performance indicators (KPIs). A campaign to increase brand awareness does not work in the same way as one for increasing sales.
A marketer's main challenge is to determine what the exact return on investment of their work is.
Connecting data from social media sites is a step towards answering that question. Measure and analyze the collective data together.
Set Up Sequential Retargeting Ads
It is inevitable that you will lose some leads, but do not forget about them. Make an effort to re-engage them.
Someone may click on your ad and have a look at the landing page but never fill in the form. Use targeted ads to draw them back in and have them sign up.
People arrive at a landing page in different ways. Some find it through a search engine or some kind of referral website.
It is still possible to retarget these people with advertisements. That is also true for regular site visitors who read the posts but never subscribe to the newsletter.
Set up sequenced ads to improve results even further.
Start with an awareness stage. These ads address common objections.
A second stage is the consideration stage. These often use testimonials of satisfied customers.
That increases people's trust and shows the social engagement of the company.
Continue to create targeted ads. Use content that is relevant to the audience based on their past behavior.
Create Contests on Social Platforms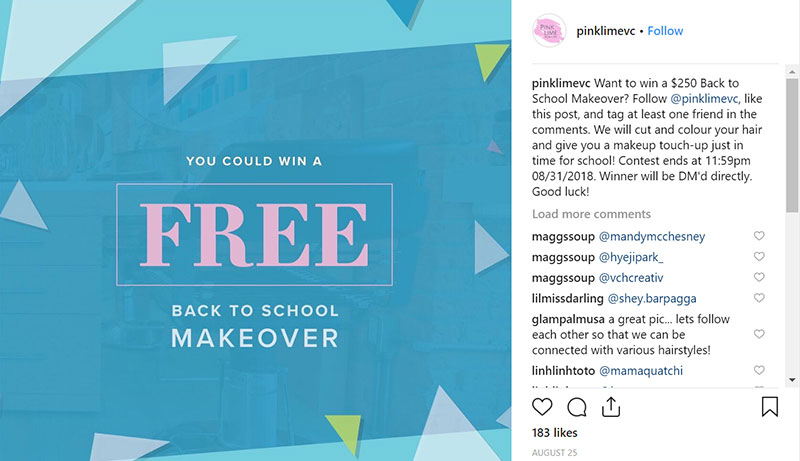 An often-used method to engage people is to run contests. Although used by many, it continues to be very effective.
There are two important reasons to run contests on social media.
The first one is that it generates many new quality leads. That is of direct benefit to the company.
The second is that many that engage in the contest share it with their friends. It is hard to overestimate the potential reach of these contests.
On the downside, not all leads that a social media contest generates are relevant. So, after an online competition, filter the results to see which ones are worth nurturing.
There are different ways to extract leads from a contest on social media:
By followings, likes, retweets, and shares. This will gather a huge number of participants, but the overall quality of the leads is lower.
Visit the landing page. This is an indirect way and will generate fewer new leads. Yet, it will generate higher-quality leads.
Share and Promote Links to Gated Content
Useful and interesting content will attract people and create an audience. Ask people to provide their information in order to access your special content.
Anything can be interesting content. Think here of case studies, eBooks, reports, and templates.
Consider offering something that is relevant but not readily available on the Internet.
Keep an eye on what the current trending topics are and write about them. Many have been working from home so how about writing about that and connecting it with your field?
That is something people are interested in, and you can show how your product or service can help them.
Make sure that the quality of the content is high. Do not frustrate potential customers with information that is disappointing or presented poorly.
Proofread the content with care using apps such as Hemingway and Grammarly. Provide regular content but keep the posts short.
Offer Free Tools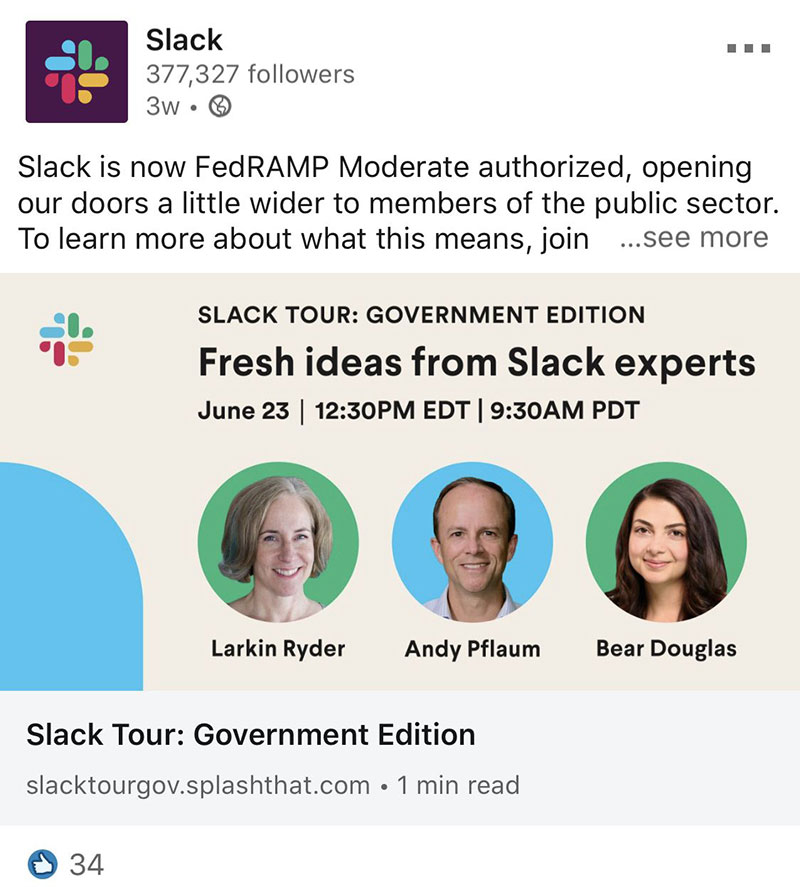 Another effective lead magnet is to offer free tools.
This is most productive for finding B2B leads. Show what challenges the target audience faces and offer the tool that solves them.
Do not be shy about promoting the tool on social media. Feature the tool prominently on the landing page.
Use calls-to-action to direct visitors to the place where they can sign up to obtain it.
Everyone likes free gifts, so this approach is very effective. Yet, there are more benefits to this method than finding leads:
Customer trust. A tool that is effective and works well creates confidence in the business.
Conversions. This method leads people straight to the website.
Competitive advantage. Offering free tools sets you apart from the competition.
Upsales. If people like the free tool, they are more likely to purchase the premium features too.
Keep the signup forms short. A long form with many details is off-putting.
Simply ask for their email address. That is all you need.
Social Media Video Marketing
A new social media marketing trend is videos. Many businesses are now using this approach.
It refers to video content that businesses share on social media. Followers watch it, like it, and share it with others.
The content of these videos is very similar to written posts. They could feature comments on other posts, profiles, stories, or updates.
One or more clips can do wonders for a business' brand building.
The strength of this lead-generation strategy lies in the fact that the video gets shared and re-shared many times. At some point, it even crosses over into other platforms.
When planning a social media video marketing campaign, keep the following in mind:
Have a clear definition of the marketing's objective. Think about what it should accomplish
Choose a platform. Go for one of the major social media websites.
The most useful ones for videos are Facebook, Instagram, and Snapchat.
Pick a video type. There are different types of videos.
Consider making an about us, event, how-to, or product demo video. There are hundreds of things that you can do.
Make a plan for content production. Planning in advance what you want to share will save you a lot of time and money.
Consider the details of each video. They are what make a video perfect.
Start a Referral Campaign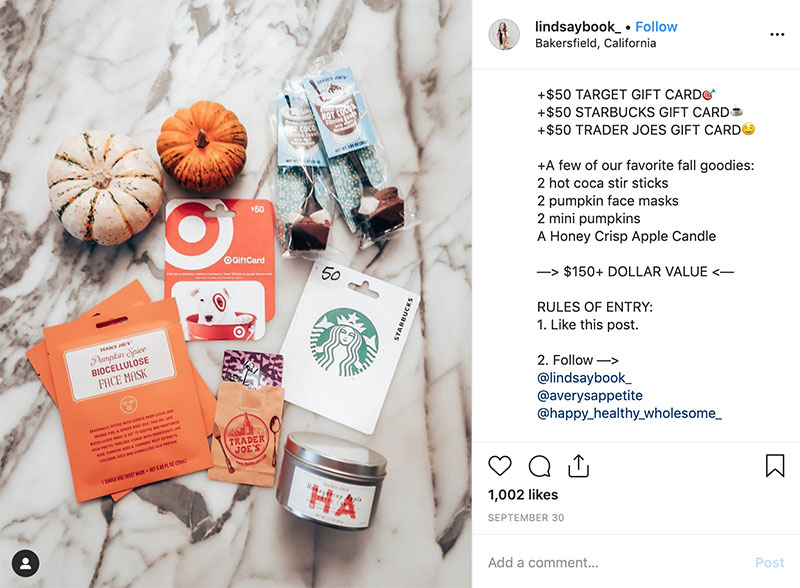 A referral campaign is very productive, but it can also be a little complicated.
A good way to motivate people to recommend your company is to create offers. For example, you could offer cash, gift cards, or free services.
Such attractive incentives will prompt current clients to engage with their networks. Their activities will help to make your business grow.
It is easiest to conduct a referral campaign on social networks that integrate with a marketing automation platform. In that way, you can work with different social platforms at the same time.
That will ensure the rapid growth of your client base.
Each shared message has a special link that traces the response at different stages of a conversation. These messages help you to follow the progress and efficacy of the campaign.
Some have found the following useful for boosting their campaigns:
Reward referrers with free gifts, like coupons and discounts. In this way both the referrer and the business benefit.
Time the campaign. The right time to ask for referrals is when the customer is happy with the service they received.
This could be right after they complete a transaction. Asking them to refer you before they trust you will not have good results.
Boost the referral campaign with stories and status updates. Use testimonials and pictures of satisfied referrers to attract more leads.
Use Social Media Influencers
Advertisements can generate many leads. Social media influencers are professionals that can bring in engaged quality leads.
Many social media followers find ads disruptive and unpleasant. Influencers work in a more subtle way.
They use content that people are already consuming. That approach makes a huge difference when it comes to lead generation.
Each content creator has a target audience. Choosing an influencer that overlaps with your business audience will send lead numbers through the roof.
Have the influencer talk about your brand, even for only a couple of seconds. They can make sponsored reviews, create contests, or otherwise speak about your brand.
YouTube influencers can weave the promotional content into their own content. They can mention subscription discounts and other offers to increase signups.
Influencers do more than bring in prospective clients.
They create social proof. This is reusable for your website content and other marketing material.
Hangouts, Webinars, and Live Videos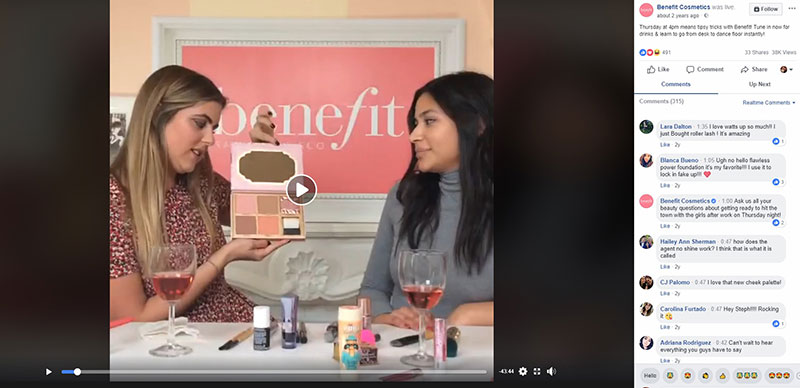 Another social media marketing strategy is to organize live events. This can refer to some traditional events like conferences and in-person meetings.
However, social media also offers the possibility to create content in the moment. A common form of this is a webinar.
These are usually live but can also be pre-recorded. Use your own website to set this event up.
Then follow up with your social media outlets and use leads and followers to get the word out. Your reach increases dramatically when others start to share the event.
That also provides you with a higher number of quality leads.
Another option is to host a FAQ session, which offers a more direct way to interact with the audience. Facebook Live is a good platform for these occasions.
While Facebook is most suited for B2C marketing, it works well for B2B too.
Yet another option is to have a chat session with Twitter users. That will put you in the position of influencer and boost the brand's strength.
Use Social Listening
Social Listening is an underused part of social media lead generation. It is a way of actively looking for interested people.
It uncovers opportunities that are otherwise overlooked. It's a proactive approach, but remember to use it with care.
With social listening, you can join conversations related to your business.
A conversation subject worth engaging in could be product or service recommendations. Or jump into conversations where someone is complaining about your product.
It is always beneficial to monitor conversations on social media. That helps you to understand your client base and know how they feel about certain topics.
With that information, you can find new opportunities and new quality leads.
Someone that does not like a competitor's product would appreciate a better alternative. Someone looking for a recommendation will also appreciate hearing about your product.
Measure and Refine With Analytics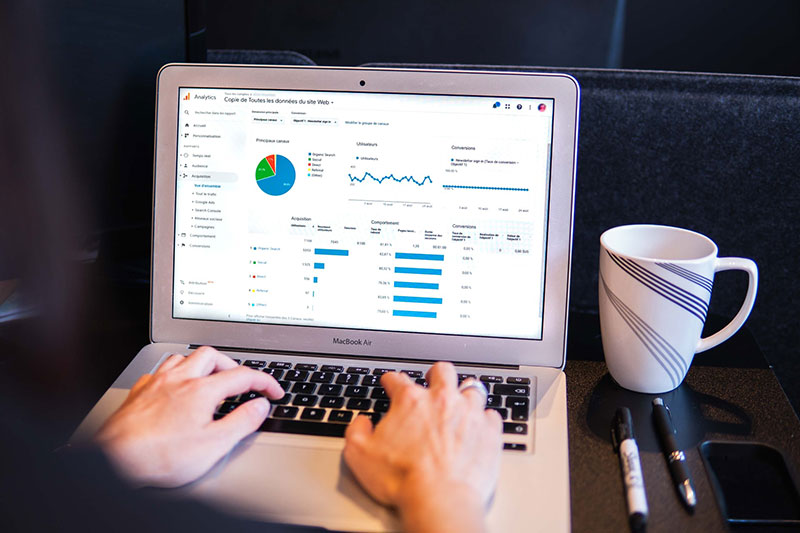 Using social media lead generation is an investment. To know if the investment is paying off, it is necessary to collect analytics as well.
Google Analytics is a great tool to set up goals and track leads. It will show you which platform generates the most quality leads.
If you notice that one is the best, it is worth investing more resources in that platform. Google Analytics will also show what kind of content or what approach works best.
Ending thoughts on social media lead generation
It is a mistake to ignore the power of social media in lead generation and sales. Facebook, LinkedIn, and Twitter offer endless opportunities but you need to know how to tap into these resources.
Selling and marketing through social media require a special mindset. It is less personal, so make sure to provide value to those that visit your social media outlets.
Use white papers and reports to provide content. That will help people to find your website and become aware of your brand.
Use website and social media content to obtain contact details of visitors.
Again, make good use of the potential of social media websites to promote your content. Paid ads, referrals, and live events are great ways to do that.
The objective is to build a personal relationship with prospective clients.
The tips and suggestions above can help you with social media lead generation. Employing these strategies will help your business to grow.
If you enjoyed reading this article on social media lead generation, you should check out this one with product evangelists.
We also wrote about a few related subjects like how to write a formal email, sales automation software, sales funnel examples, digital marketing campaigns, email marketing courses, email marketing automation, the best sales apps, best CRM for Gmail, useful elevator pitch examples, sales pipeline stages, email tracking software, and sales automation tools.