An important concept in business is defining and managing sales funnels.
Digital media has created a higher number of entry points into the sales funnel. Potential clients can drop in at different stages of the sales funnel and have a large amount of control.
This is due to the abundance and availability of information. It allows potential customers to do their homework before contacting the company.
Businesses need to know how every stage of their sales funnel works. Each stage has an impact on consumer behavior.
This knowledge can help businesses adapt their tactics. They can increase the number of potential customers moving from one stage of the sales funnel to another, until they convert into buyers.
Many famous companies make use of the sales funnel strategy and have great success.
Perhaps you are thinking about creating a sales funnel but are not quite sure what it is. Others may wonder how and where to start a sales funnel.
To find the answers, keep on reading.
Below are some of the best examples of sales funnels to replicate. Or get inspired and create your own sales funnel with a high conversion rate.
A Sales Funnel - What Is It?
The way a sales funnel works is comparable to a "path". It consists of a sequence of steps that a prospect needs to take to convert them into a paying customer.
As the name suggests, a sales funnel starts off wide and narrows down towards the bottom.
Most qualified prospects are pushed into the next stage while those who are not a good fit drop out. A sales funnel is a proven method used in e-commerce.
It enables visitors to find and purchase a product or service from a website. This helps businesses generate more sales and convert more prospects into paying customers.
Let's consider a simple example of a brick-and-mortar sales funnel.
The top of the sales funnel consists of all the people walking by your store. Those who decide to walk in, move to the next stage of the sales funnel.
A customer who sees a rack with discounted T-shirts and looks through it is at the next stage of the sales funnel. The customer then chooses a couple of T-shirts and directs themselves to the checkout.
They are now at the last stage of the sales funnel. When they complete the purchase they move to the bottom of the sales funnel.
The same process applies to pretty much any business. A sales funnel can take the form of a retail store, sales team, personal consultation, website, or email.
Any marketing channel can be included in a sales funnel. Further, a sales funnel may involve several marketing channels.
Awareness, interest, decision, and action. These are the high-level stages that prospects and clients move through on their way down the sales funnel.
Are you interested in creating a successful sales funnel?
The list below contains 20 excellent examples. These are the most successful, highest-converting online sales funnels.
It includes massive brands like Netflix, as well as smaller businesses like Crazy Egg.
Use these examples to learn how each sales funnel works. Then replicate it or get inspired to create a sales funnel that converts.
Netflix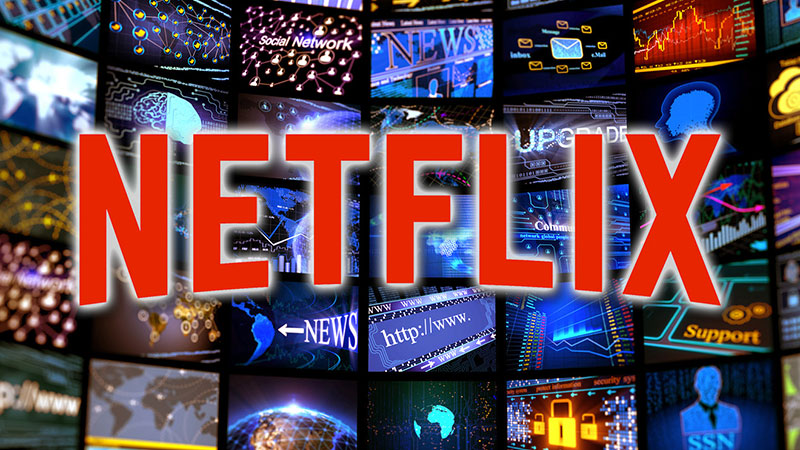 Netflix is one of the top streaming platforms worldwide. It has a wide choice of movies, TV shows, documentaries, and more.
They add new content daily. Users can find both new releases and older classics.
The site is straightforward to navigate. The background changes according to which movie or series is being promoted.
Netflix Sales Funnel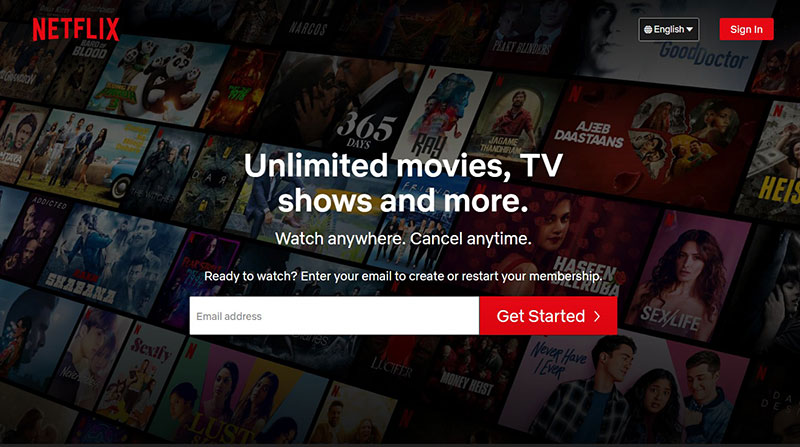 The platform's homepage presents a risk-free trial with a timeline/progress bar design. It clearly states that the trial is free, there is no commitment, and users can cancel it at any time.
The risk-free facet of the trial is highlighted since Netflix is a recurring charge.
Netflix is confident that by the end of a 30-day free trial, users will love the platform and will not desire to leave. They are sure potential customers will decide to subscribe to one of the paid plans.
The first stage of the sales funnel includes a conspicuous yet concise Call to Action. This entices visitors to try the platform for a whole month for free, risk-free.
Clicking on the CTA leads to another page that highlights the benefits of signing up as a free trial member.
The second stage of the sales funnel is the pricing page. There, Netflix presents the best deal to convince prospects to subscribe to a paid plan.
The third stage of the sales funnel is the sign-up form. Here the platform asks for some personal information and email address.
Basecamp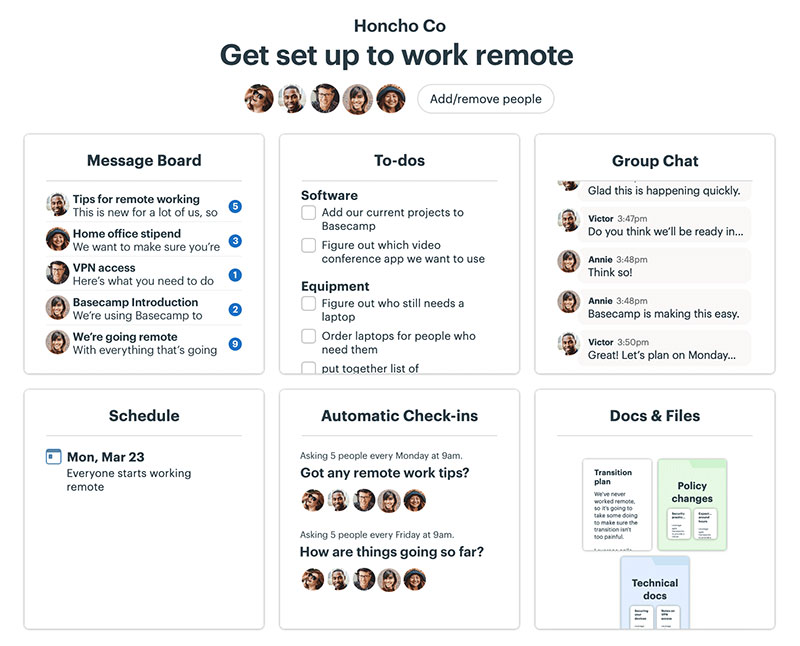 Basecamp is a project management and team communication software. Many businesses turn to it for lessons in branding.
Basecamp is much more than amusing cartoons and visuals, though. The brand uses one of the most uncomplicated yet successful sales funnels.
The target audience are businesses planning a transition to remote work. These are often experiencing trouble with project and employee stress level management.
Basecamp Sales Funnel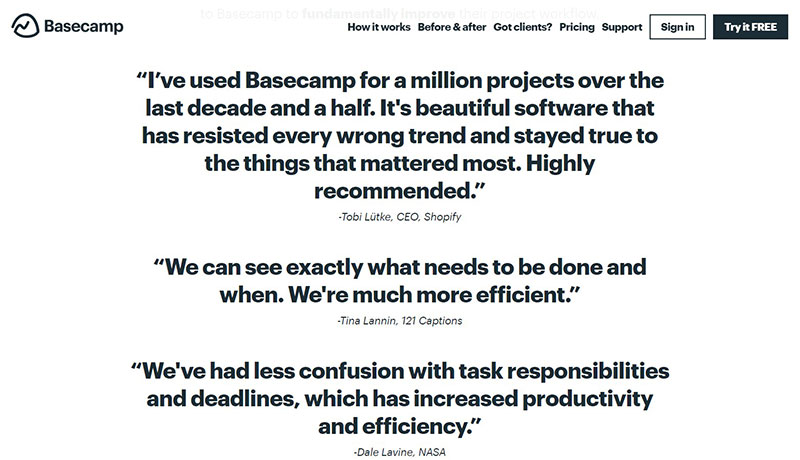 The company brings in organic leads through website traffic, referrals, and PR. The home page is full of testimonials.
The account growth is proof of their social presence. The home page explains who they are, what they do, and how their clients use them.
A 30-day free trial moves potential customers into the next stage of the sales funnel. It asks for an email address but does not require any credit card information.
Basecamp makes sure visitors understand their problem and assures them that there is a way to fix it. That assurance is then followed by a simple Call to Action: "Give Basecamp a Try!
The company emphasizes their social presence very strongly on the landing page.
Visitors get a compelling visual of what using Basecamp looks and feels like. It is very clear and includes arrows and notes showing how certain features work.
Sendinblue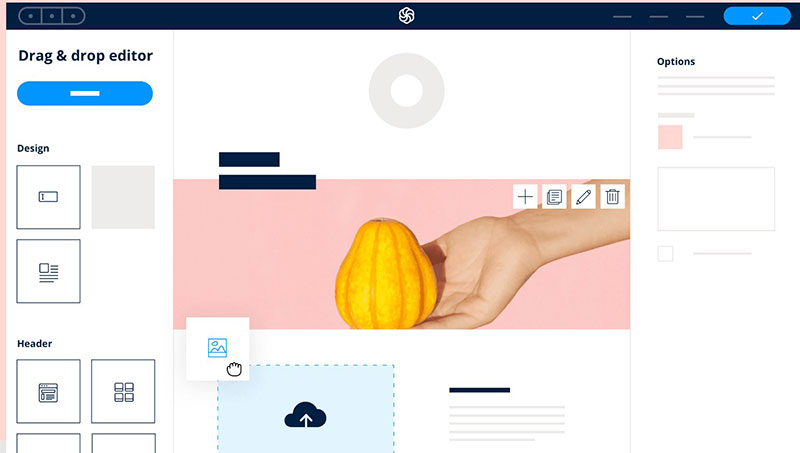 Sendinblue is a SaaS brand. It sells a cloud-based digital marketing communication software suite.
The suite helps companies learn and improve their digital marketing efforts.
Sendinblue Sales Funnel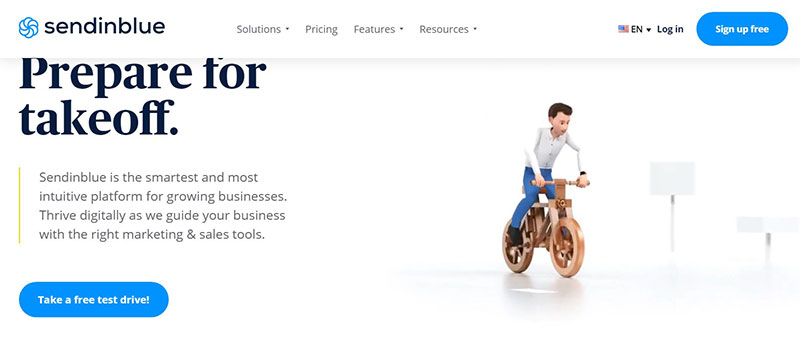 The moment visitors enter, the Sendinblue website invites them to sign up for a free trial.
A visitor can click on 'Sign Up Free" in the top right corner of the screen. Or they can click a big 'Take a Free Test Drive' button right in front of their eyes.
Otherwise, visitors can scroll down the page and find out more about Sendinblue.
The homepage feeds into the AIDA model: Attention, Interest, Desire, Action.
Visitors' attention is first attracted by the 'Prepare for takeoff' sign. Their interest grows as they read about the various tools Sendinblue has to offer.
When a visitor clicks on any of the three CTAs, the link takes them to a straightforward landing page. Here they are asked to provide their contact details.
After signing up, targeted email marketing nurtures and moves the prospect down the sales funnel.
Twilio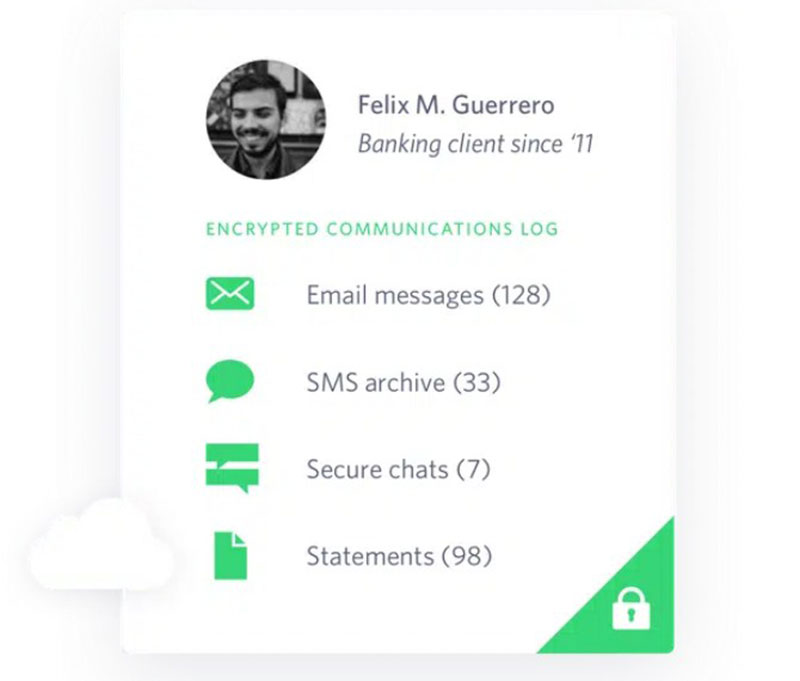 Twilio provides communication APIs for embedding text messaging, voice calling, and intelligent chatbots into an app or product. They help companies engage potential customers on any channel, any time.
Twilio Sales Funnel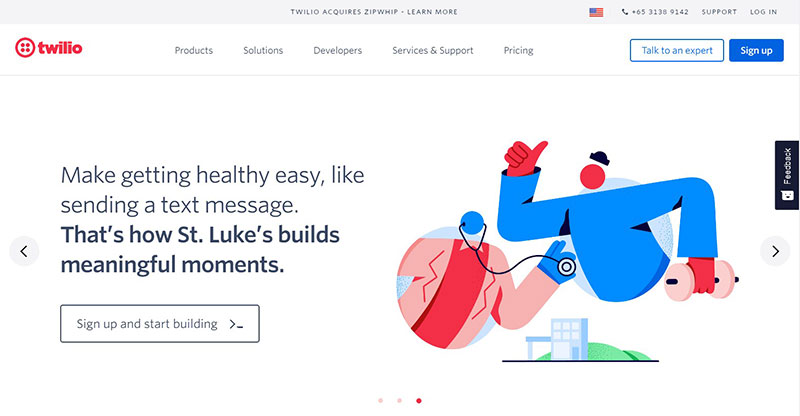 Twilio is very easy to find. It ranks very high in search engine results for communication APIs.
They are also present on social media, have a blog, and even a self-paced game created for learning to use Twilio.
When the prospect sees that Twilio can fulfill their needs, they can create a free account or talk to a sales rep. Twilio also lets visitors know that they understand if they are not yet ready to commit to a purchase.
When a visitor signs up, they can choose to start with a free account (to subscribe to a premium one afterward). Or they can request a sales rep to contact them later.
At this point, a visitor turns into a lead. The sales rep can now use the opt-in form information to ask the right questions and create an appropriately targeted conversation.
This results in the lead becoming qualified, as they consider making a purchase.
Before that happens, though, there are more questions to answer at the next stage of the sales funnel. Those include questions about pricing, implementation, and the return on investment.
Russell Brunson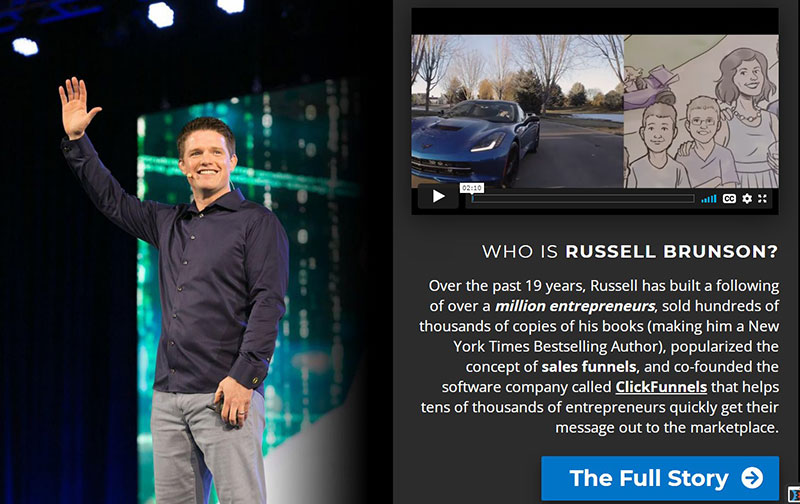 Russell Brunson offers to send customers a free item if they provide their email addresses. They only need to pay for shipping.
For a person to give any personal information, the product offered has to be very compelling. Offering to send a paper copy of a book is more tempting and carries more value than offering an ebook.
Russell Brunson Sales Funnel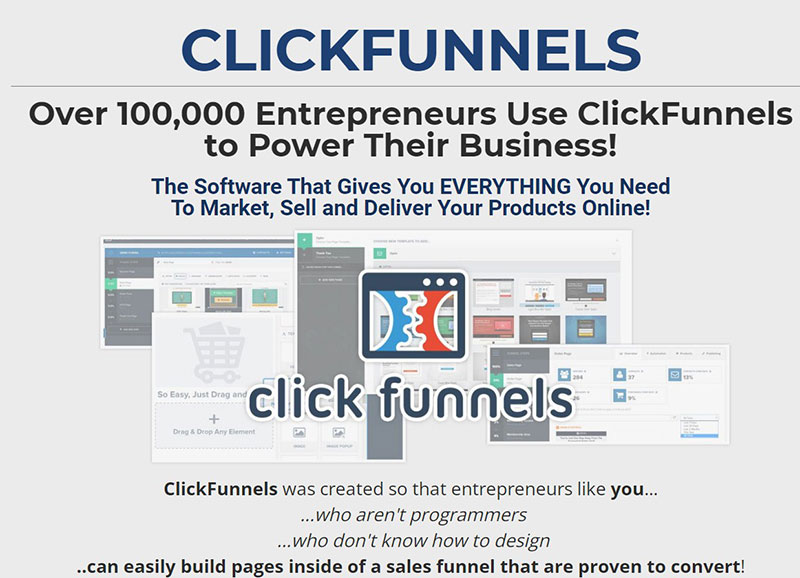 Russell Brunson uses ads, referrals, social media traffic, and more to direct people to his landing page.
The sales funnel starts off with an order bump. This sends the free book to the customer.
It also includes an OTO (one-time offer) for another one of his products. There are additional upsells to Clickfunnels (his software), courses, and live events.
Businesses adopt this kind of sales funnel if they want to sell multiple items. They begin with a tempting offer (like a free paper-copy book).
This is an easy way to add a great number of people to the sales funnel. After all, who wouldn't want a $20 product for free?
This generates a large list of email addresses that businesses can send upsells to in the future.
Another company utilizing a similar type of sales funnel is Dollar Shave Club.
They give customers four stainless steel, 6-blade cartridges for only $10 a month. It's not free but the idea is the same.
Drift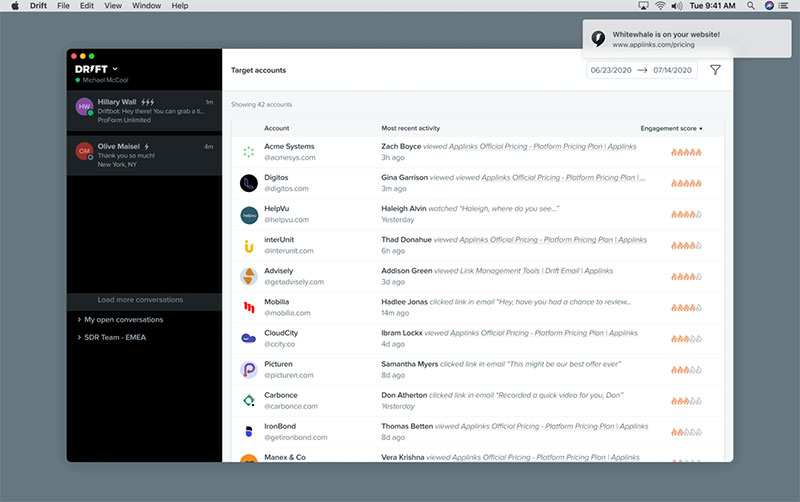 Drift is a revenue acceleration platform based on conversational digital marketing and sales. They offer live chats and other tools businesses can use on their website.
They also have excellent blogs that direct people to their homepage.
Drift Sales Funnel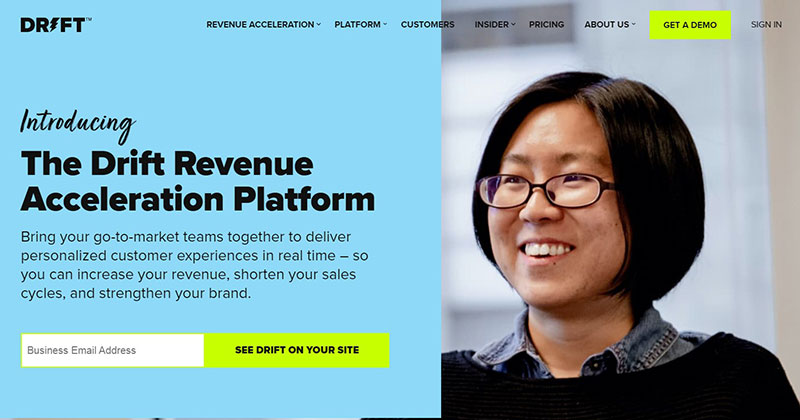 Drift gets organic traffic as well as traffic from blogs, referrals, and affiliates.
The Drift homepage is straightforward. Attractive images of real people are set on a plain, white background.
There are two sign-up sheets - one right in the middle of the homepage and another one at the bottom. They also make it known that thousands of companies use Drift.
The pricing page is interactive. It's possible to add or remove features using a slider.
The sales funnel Drift use is easy and direct, which also makes it effective. To start using the services, a client only needs to provide their email address.
This gives them instant access to Drift. Drift do not request credit card details.
What makes Drift stand out is that they offer more than a free trial. Their services are available for free and without any time limit.
Of course, the free version offers fewer features than the premium version. The idea is to attract customers by giving them the option of using a free version forever.
However, once they try the free version and like it, they will be more likely to pay for extra features.
Spotify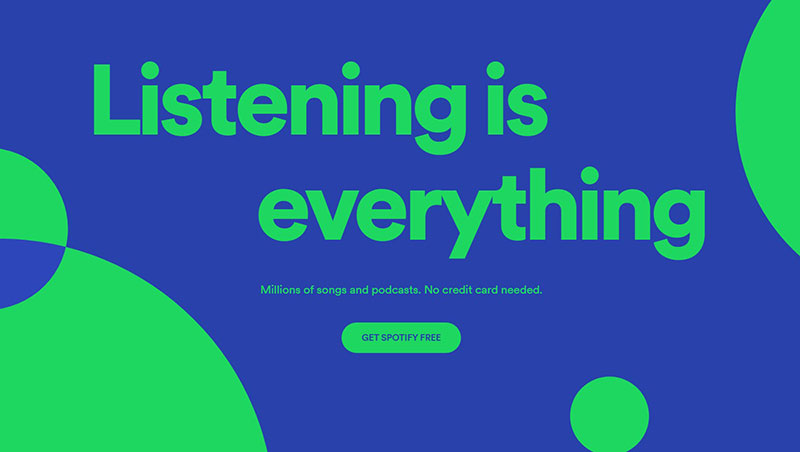 Spotify is a website and app for listening to music. Users can listen to almost any song out there, which makes it stand out among all other music streaming apps.
Spotify's website is very straightforward. There is a big CTA button in the middle of the page.
Users type in their basic information. Then they download the app/program and begin listening to over 30 million songs.
Spotify Sales Funnel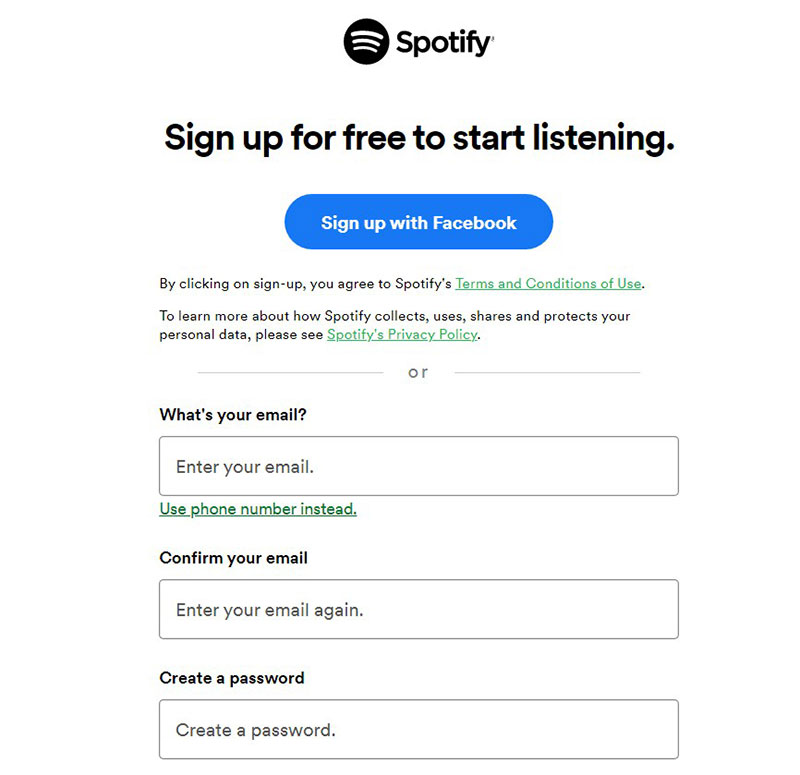 Users can enjoy Spotify online thanks to the advertisers. So, there is no need to provide any payment information until a user is ready to sign up for the premium version.
All users need to give their basic information when registering to use the free version. So the company uses that data to promote the premium version and even allows users to try it for free first.
A great thing about Spotify is that they add new songs to the already huge list daily. Another unique feature is that artists themselves can upload their new songs at any time.
Spotify is one of the best services for listening to all of your favorite songs, whether they are brand new or old. Using the app is very easy and the sales funnel is also straightforward and effective.
Crazy Egg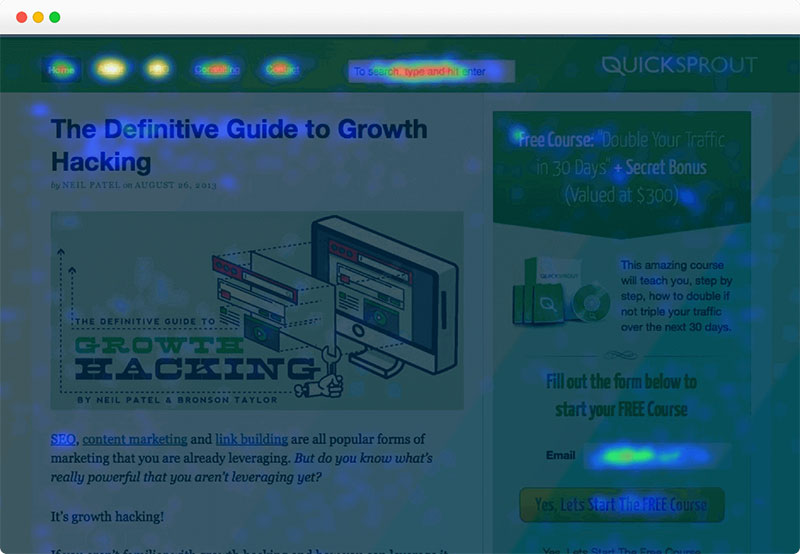 Crazy Egg is a website optimization platform that allows users to see their heatmaps. They can conduct A/B testing and track visitor behavior.
It thus enables them to make decisions based on specific metrics.
Crazy Egg has been doubling its conversion and revenue consistently over the years. The main driving point of their sales funnel is the simplicity of its design.
Crazy Egg Sales Funnel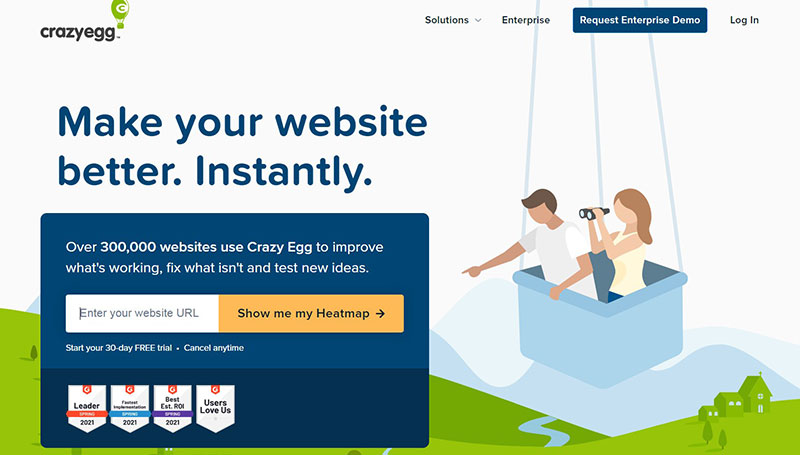 This is a very large sales funnel. It all begins with fantastic blogs and excellent content.
Most of the traffic comes from inbound sources, like Google. A very clean CTA is at the bottom of each blog post for subscribing to the brand's email list.
There is also a CTA that directs visitors straight to the product.
The homepage is straightforward and works as a lead generation page. The only thing visitors will find on the website is a simple CTA button inviting them to sign up for a 30-day free trial.
To get customers inside the sales funnel, they tempt them by offering a free scan of their website.
Visitors who provide their email address join one of the segmented mailing lists. Thus they receive a steady flow of marketing and promotional content to convert them into paying customers.
HelloFresh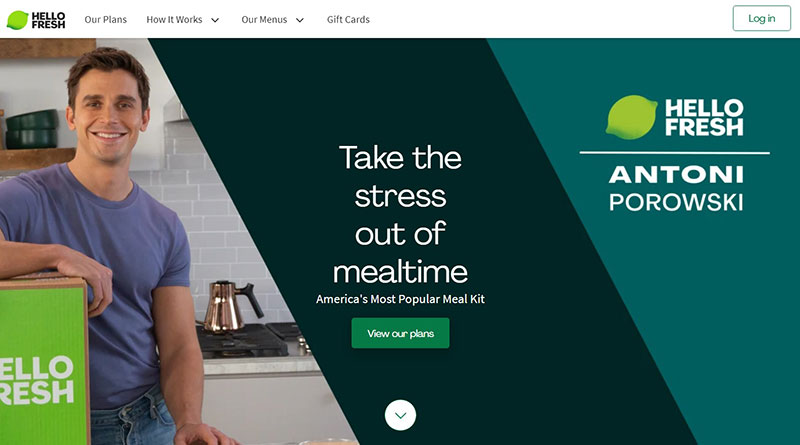 HelloFresh offers to take the stress out of mealtime. They provide meal boxes with pre-portioned, fresh ingredients.
The easy-to-follow recipes come with clear nutritional info.
It was one of the first meal kit services in the US. They also offer a meal delivery service.
HelloFresh Sales Funnel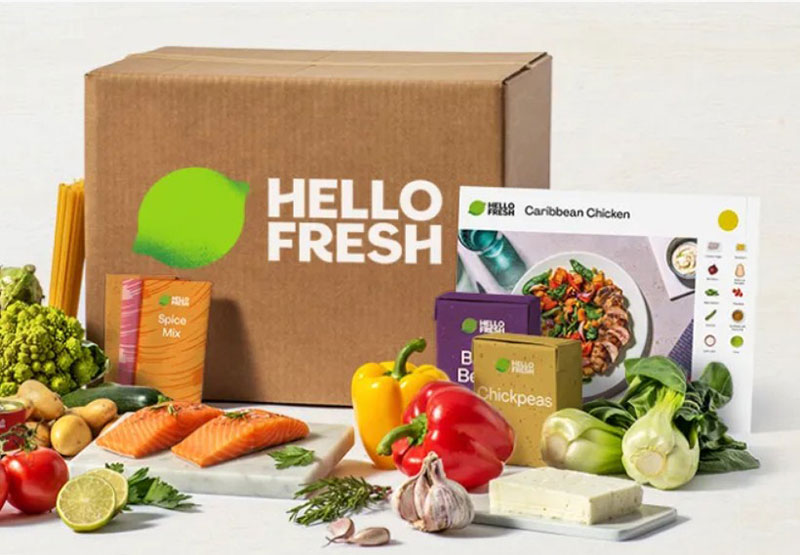 HelloFresh employs an $880 million growth strategy to drive brand awareness. It has ensured that virtually everyone knows about the brand.
The strategy includes social media, paid digital advertising, and affiliate partners.
The first thing a visitor sees when opening the website is a big CTA. However, it is not telling them to register for the service.
Instead, it asks them to click to see the meal plans first. This puts visitors at ease.
Clicking on the CTA takes them to a simple sales page. Here they can see meal options, pricing, and discount coupons for first-time users.
The company focuses its attention on getting as many new customers as possible. They do this by using two methods.
They offer generous coupons to new users. They also reward current customers with free food for getting others to sign-up.
This sales funnel is perfect for those who want to learn how to use digital ads and affiliate marketing. It is also a good example of managing social media marketing campaigns.
Roman & Gaynor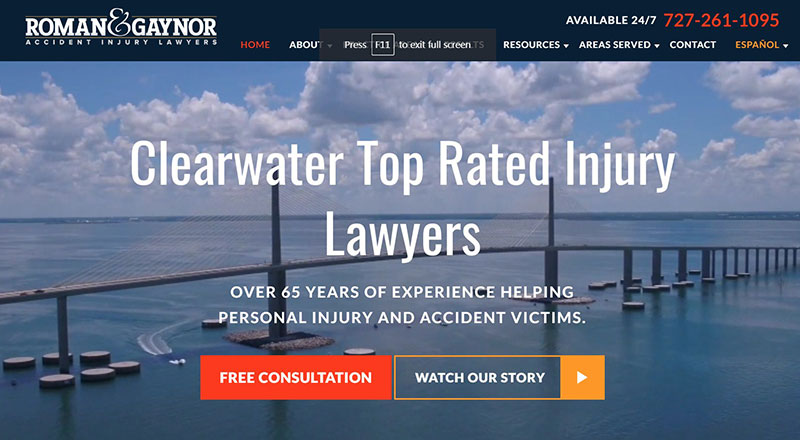 This sales funnel is based on free consultation services. It is different from free trial sales funnels.
The latter are very popular in the SaaS industry. However, high-end industries, like lawyer services, prefer the "free consultation" sales funnels.
Roman & Gaynor Sales Funnel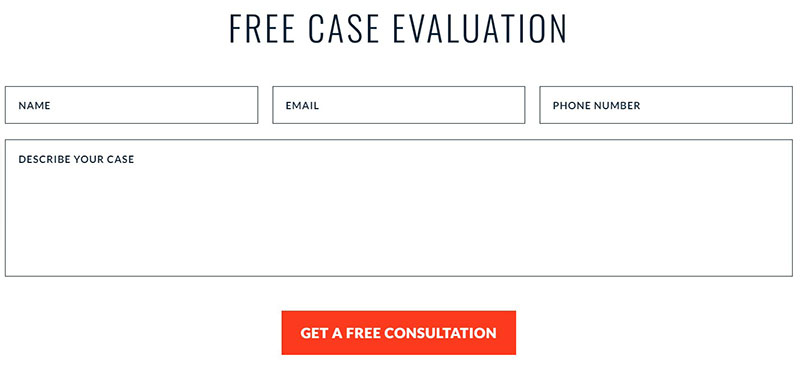 Roman & Gaynor are injury lawyers who offer potential clients a free case evaluation.
Visitors fill out a form with their name and contact information. They also need to describe their case.
Or they can make a phone call to get a free consultation. This kind of offer puts potential clients at ease.
They get relevant information and can discuss their issue. This way they can see if it's possible to make a case, without having to commit or spend any money upfront.
If the lawyer believes that they have a legitimate case, they ask the prospect if they would like to move forward and become a client. This puts the prospect in control and allows them to decide.
It is especially beneficial if their budget is tight or they are trying to save money.
Consulting.com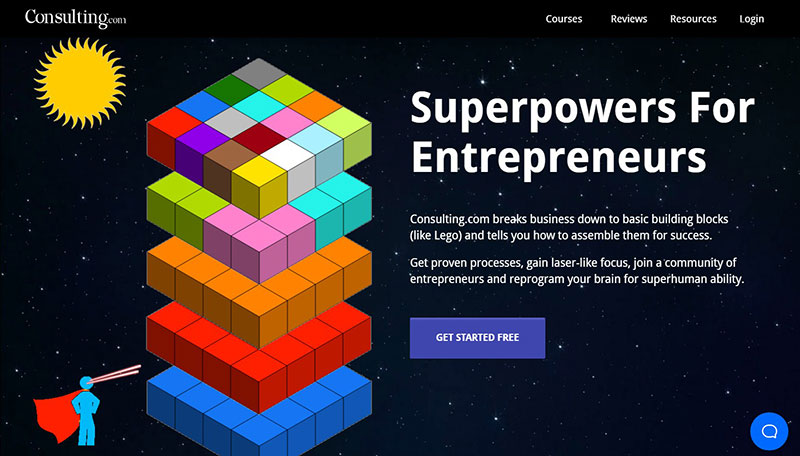 Consulting.com offers a free trial to later sell their Consulting Accelerator program. This is usually offered by subscription-based services, such as membership sites, SEO tools, or web hosting.
Customers can use the full range of their services during a free trial that lasts between 3 and 14 days.
Consulting.com Sales Funnel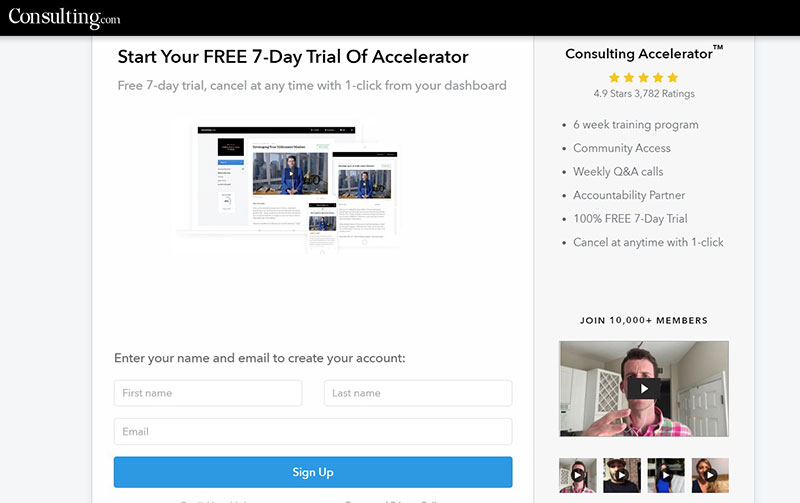 Signing up for a free trial involves providing credit card information.
Next, prospects answer questions about their business and the way it operates. This includes questions about the number of employees, income, and more.
This serves as a way to collect useful data about the audience.
After a 7-day trial period, their credit card is charged. They then gain unrestricted access to all lessons, modules, and resources.
Purchasing the program allows customers to purchase other programs. For instance, they can buy "Uplevel Consulting" and "Quantum Mastermind."
The number of businesses using "free trial" sales funnels is increasing. What makes Consulting.com unique is that this kind of sales funnel is not often used in the online course world.
The lesson from this sales funnel is clear. Thinking "outside of the box" is always a good idea in business, marketing, and sales.
Uber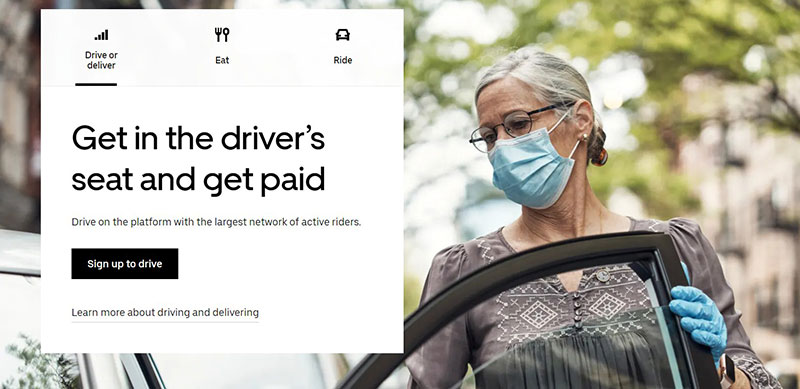 Uber's sales funnel has made it one of the most popular car ride services in the world. It provides a very valuable service and has proven very successful.
This is one of the most popular sales funnels. A huge number of businesses are now using it.
Uber Sales Funnel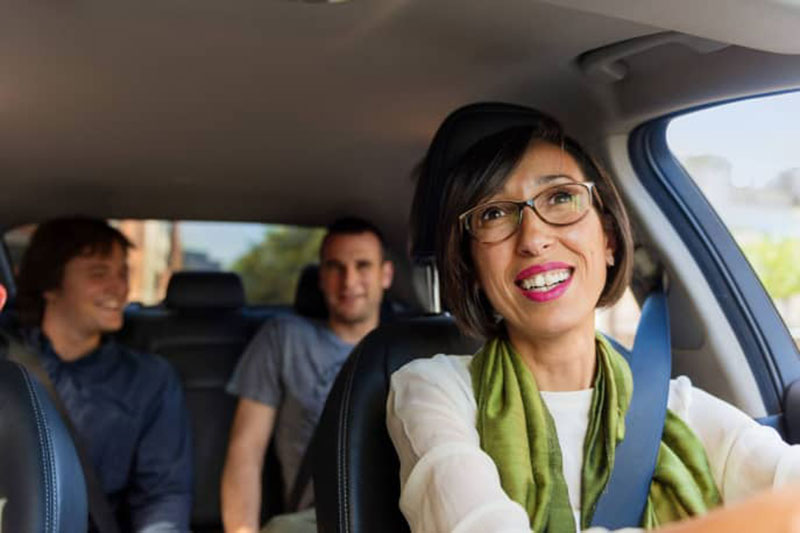 This sales funnel doesn't ask customers to provide too much information on the website. Nor does the company need to conduct huge email drip marketing campaigns.
The main goal is to provide a good, clearly explained service.
The website features a simple Call to Action for either becoming a rider or a driver. Both drivers and riders use a mobile app that allows them to accept/request rides.
At this point, the sales funnel almost runs itself. There is no need for complicated steps to make it successful and better than competitors (like Lyft).
The awareness and digital marketing are, for the most part, done by people who work for Uber.
Customers rate each ride. This provides each driver with information to evaluate and improve the service they provide.
Another great thing about Uber is the updates and maintenance of their website and app.
Groupon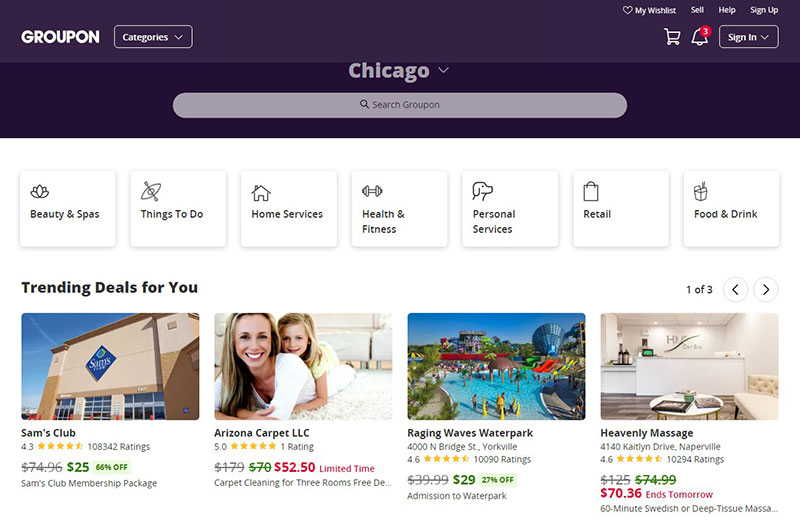 Groupon continues to reach millions of customers each month. To drive traffic they use paid search ads, email marketing, affiliate marketing, and retargeting.
Most people have already heard about Groupon. So direct visits to their website are also a big part of their traffic.
Groupon Sales Funnel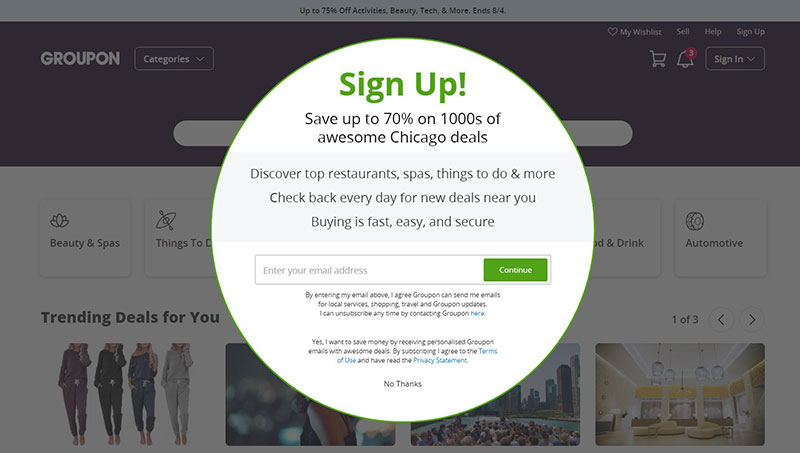 The first thing a visitor sees on the website are the coupons offered. Groupon also has a subscription service that provides discounts on the coupons clients buy.
There is a big and clear email opt-in pop-up. This appears on the homepage when someone visits the website for the first time.
It is part of Groupon's strategy. They have been using it for years and it has proven to be quite successful.
In summary, besides direct visits, website traffic is driven by ads, affiliates, email lists, and referrals.
The pop-up on the homepage invites and motivates visitors to subscribe. They provide their email address which is then added to Groupon's mailing list.
Tinder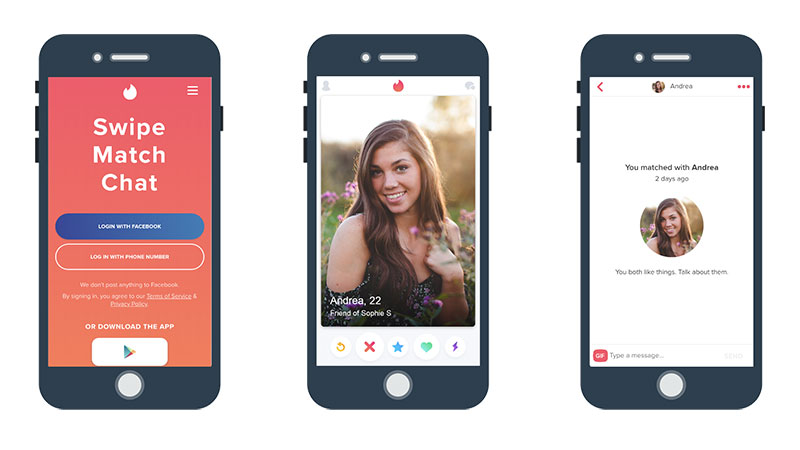 Online dating services have grown in popularity with the growth of the Internet. People are now used to putting themselves, their pictures, and information out there.
This has helped to make the online dating business skyrocket. Tinder is one the most successful dating apps and its sales funnel is a great example to copy.
Tinder Sales Funnel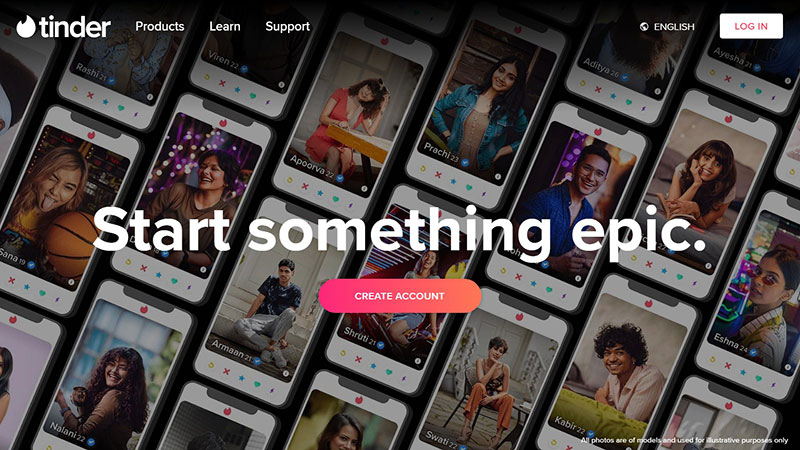 Tinder uses very simple and easy-to-follow CTAs on their website. When someone visits their website, they see large buttons inviting them to log in.
They can do so using only their Facebook account or phone number. Both the website and a mobile app are available for the users.
Most people don't want to pay money upfront for a dating service, without first trying it and seeing if it works. Tinder allows users to try a limited version for free.
Then, when users are hooked, they incentivize customers to sign up to a monthly premium plan. They target those who've had only limited success or are impatient to scale their results.
Ending thoughts on extremely efficient sales funnel examples to replicate
The purpose of a sales funnel is to sift through prospects and target only qualified leads. Businesses thus avoid wasting money on general, untargeted ads.
They can focus their marketing efforts on leads that are already interested and invested in the business.
Creating, developing, and optimizing a successful sales funnel takes some time and effort. It is, nevertheless, the only way to succeed in any competitive industry.
Use the examples above to build an effective sales funnel. Make sure that it meets both your and your customers' needs.
Once the sales funnel is up and running, continue to monitor and adjust its stages. This will allow you to continue improving the results and increasing your revenue.
If you enjoyed reading this article on sales funnel examples, you should check out this one about sales automation tools.
We also wrote about a few related subjects like how to sell SaaS, best sales apps, useful elevator pitch examples, sales pipeline stages, cold calling vs. warm calling and sales automation software.