In the Software as a Service (SaaS) industry, it's often said that "SaaS products sell themselves." But in reality, this is not true.
Behind the sale of a SaaS product is a hard-working marketing and sales team. They put a lot of time and effort into making their simple startups into household brand names.
Finding the right price for a B2B SaaS product is difficult to do. This is especially so in a digital marketplace.
This article lists 10 of the best strategies used by the most successful providers. These keys to selling SaaS products offer a practical and successful plan for your provider.
Customer Centricity
It is very important to focus on customer needs and wants, not on selling a product's features.
Instead, strive to understand the customers' problems. Then show them how the SaaS product will solve the problem.
A customer-centric marketing strategy starts with encouraging potential clients to share their issues. Then, you must guide them to a solution.
This is a philosophy that benefits both customers and companies. It focuses on customers and companies working together.
They work together to make a mutually beneficial product or service. In this case, it is software as a service.
Thus, a SaaS marketing and sales team must create an app that allows them to learn about customer needs. It should also enable them to find ways of improvement.
This doesn't mean launching lots of platforms. Rather, teams should create a few strategically built apps.
Customer-centric selling strategies focus on how customers use a SaaS system. Then, teams make prioritized improvements along the way.
This selling strategy is becoming more and more important today. With social media, companies and customers can have ongoing interactions across platforms.
This means that potential customers will be talking about you and your products. So, building a trustworthy brand that strives to solve problems is crucial.
Referrals, positive word of mouth, and promoting loyalty will generate more revenue.
These are all important things to keep in mind while marketing. This is because customers will be more willing to purchase a product if it has a good reputation.
Keep Your Trials Short
The magic word is free. Say it and customers will come flocking.
A free trial is a great way to gather a list of potential customers.
However, a complicated process to get a limited free trial can put people off. This can mean a high drop-off rate.
A trial should not be more than 14 days as it could lower customer acquisition costs. This is one of the most important aspects of a SaaS startup.
Use a shorter limited free trial period. Customers will take it more seriously and be more likely to purchase the product.
With a long-term trial, customers will likely forget or procrastinate. In the end, they won't buy a product from a long-term trial.
With a limited period of time, the customer will want to try the product immediately.
Activation in three or fewer steps and with minimal registration is very inviting. For example, by using an email address and password.
Throughout the trial, communication is important for keeping momentum.
When a customer's free limited offer ends, don't send a lengthy questionnaire. Send a simple rating scale and ask why they didn't sign up for the service.
This could give more precise feedback to improve upon without annoying the customer.
Get in Touch with Trial Signups Immediately
Many people still appreciate a personal connection.
A phone call is more personalized than any email could be, but a lot of people don't really want to be bothered via phone.
So, an email will be great.
This way, the rep can review the prospect's personal preferences.
In the beginning stages of a startup, give every trial user an email in the first 24h of their signing up. This will enable you to:
disqualify or qualify prospects faster
handle objections in an effective way
A business that understands its customer, their wants and needs, owns its customer. To learn about trial users and to turn prospects into long-time customers, pick up the phone and give them a call.
Use "Pull Marketing" to Generate Leads
When it comes to generating leads in a digital marketplace, there are two main ways to do it. The first is to push information to buyers and hope that they buy or visit.
The second is to offer information that might pull them in or intrigue them. Consider these two strategies below.
The "push marketing" method is advertising. Push marketing can achieve its main objective which is to raise awareness.
However, it can also generate leads for competitors. Sometimes, it generates as many for the competitor as it does for the company that is footing the bill.
As a result, many companies have started to try "pull marketing." This is not surprising.
This strategy pulls potential clients to your social presence or website. Businesses do this by offering content such as blog posts, white papers, eBooks, and more.
The content focuses on a topic that the customer wants to know more about.
Optimize Your Email Campaign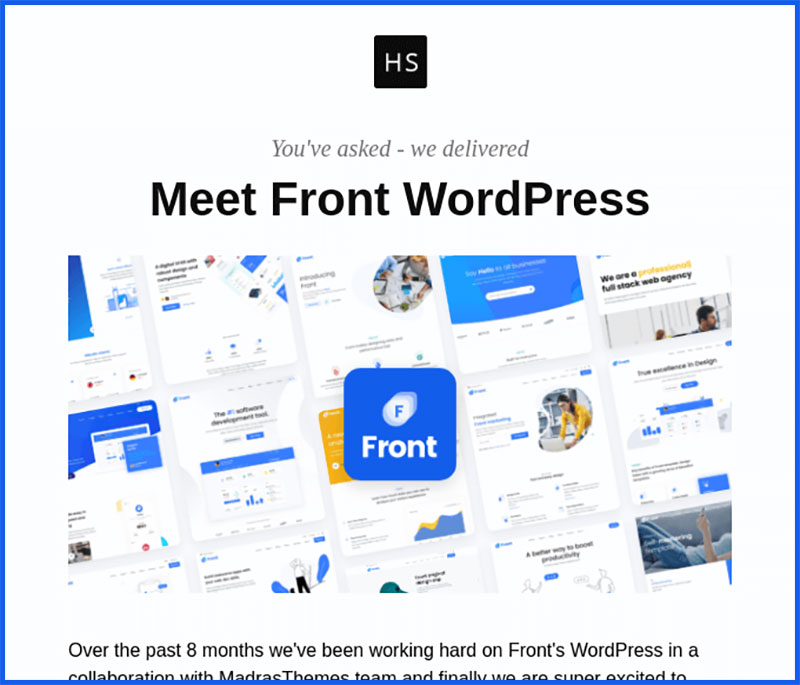 It's hard to get a potential customer's attention, but it's even more difficult to keep it. To stay in customers' minds, create an automated marketing campaign via email.
A great drip email campaign will keep prospects from forgetting you after they sign up.
Personalize the email. This will attract the customers' attention much faster.
The easiest way to personalize an email is through the email address itself. Sending an email attached to a person's name will achieve the best results.
As an example, think of "name@business.com" in place of "sales@business.com".
Another useful tool is CRM or customer relationship management technology. Using this will ensure that the right emails go to the right customers.
When selling SaaS, make the email threads about the customer, not the SaaS company or products. People will be more intrigued by an email that focuses on their needs, wants, and issues.
Use a different message or tone of voice when selling SaaS to different:
Sending the right amount of activity-based email threads is also important. Automatically send potential clients a set number of emails after sign-up, etc.
Creating a flawless emailing campaign is essential to achieve success.
To sell your SaaS product, lingering in the mind of prospects is a must. An automated drip email marketing campaign is a great way to do so.
Make Short Demonstrations That Focus on Values
Having qualified a lead, a product demonstration should follow.
Startups should focus the product demo on how the product will help the client. A SaaS product demo should only be about 15 minutes in length.
The demonstration should explain the main functionality and purposes of the SaaS product.
Remember that a demo is not a qualification tool for leads. So make sure to qualify any leads first.
Make sure the demo is high-quality. Don't make it a one-size-fits-all type of demonstration.
It should fit the needs and wants of the client in question.
Most customers don't care about the mechanics of the SaaS product. Rather, they want to know how it will solve their problems and give them solutions.
They also want to know if the product will integrate into their pre-existing systems.
Try to use common terminology. Use language that is easy to understand and try not to use acronyms that won't make sense to the client.
The demo is a sales tool so it should set out clear steps on how to purchase the product.
Qualify Every Prospect
It's very important not to sell to unqualified leads. This might mean turning down some paying customers.
Making a simple trade may seem like a good idea. However, in the long term, it can cause a lot of problems.
Businesses, especially startups, want to avoid a lot of customer churn. Finding out how to reduce this churn is harder said than done.
The easiest way to do it is to vet or qualify each prospect. This must be done before moving them on to the next stage of the SaaS sales process.
Unqualified customers will cause more problems than qualified ones. They are more likely to:
Try to create an outline of your prospects. Detail what they will be like so that they can work well with the team.
Apply this to all potential prospects and use it as a template when qualifying clients. This can save time and help to focus on the more important leads.
By properly qualifying leads, businesses can prevent bad customers from buying their product. Do this by using the following four steps:
have an ideal customer profile
find out the prospect's decision-making process
determine the competition
By completing these steps, you will know if a prospect is a good option for your company. If they aren't, help them find a solution and move on.
That is how a good company sells SaaS the right way.
Follow Up
Some of the best sales reps can make a sale after the very first conversation. But for most, it can take six to eight conversations or touches before they generate a sale.
That means the faster and more often you keep in touch with leads, the sooner you can make a sale. So, the faster the follow-up, the better.
Some people say that there's a specific formula to keeping in contact with leads, but there is not.
It's more of an experiment. Feel free to find your own formula.
If a lead has grown cold, try this 14-day formula:
Day One: Initial contact.
Day Three: Follow-up number one.
Contact the lead at a different time of day with a similar message as the initial contact.
Day Seven: Follow-up number two.
Call at a different time of day again. Say the call-to-action again.
Day Fourteen: Follow-up number three.
If there has been no response from the lead, send a "break-up" email. This is where many responses happen.
If after the "break-up" email there is no response, it's time to move on to more promising prospects.
Encourage Annual Contracts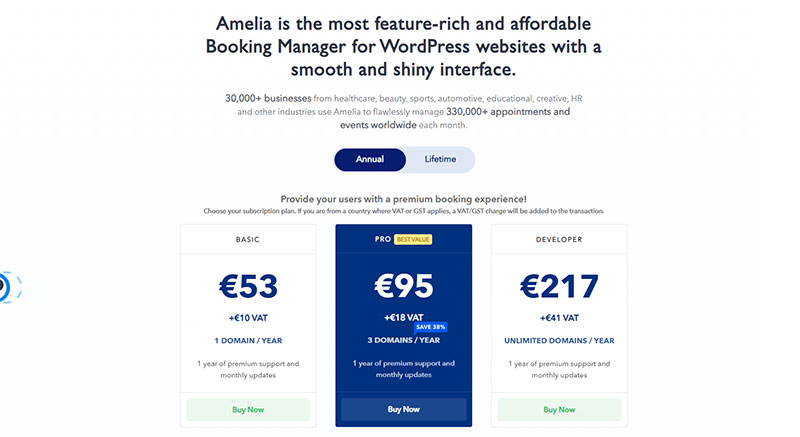 When selling SaaS, one of the main goals is for customers to stay long-term. This means having them sign a yearly contract from the get-go.
This can reduce the churn rate and put money in your pocket right away for the next investment.
Having clients sign a prepaid annual contract provides a stable income and revenue. This also brings money in right away, ready for reinvestment.
This makes it possible to scope out new markets.
Although often discouraged, offering a discount can be helpful when convincing big clients to sign an annual contract. Show clients how the discount will benefit them throughout the year or month to month.
If taking the money upfront, remember that once spent it will be a whole year before that money comes in again. Keep in mind that a prepaid contract could affect your monthly cash flow.
Set Your Prices High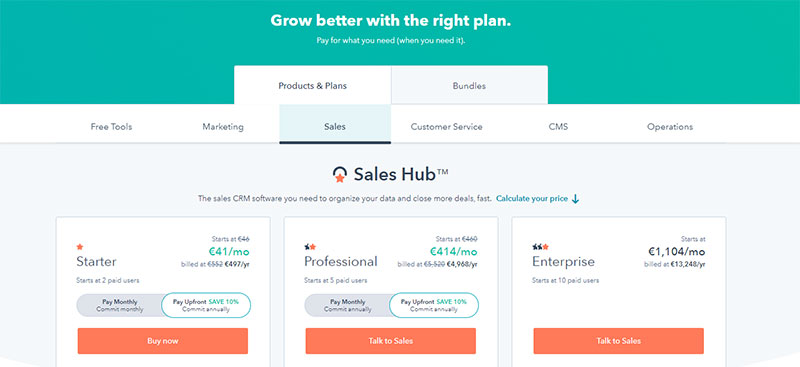 The product's value should make it competitive, not its price. Lowering the price is only good in the short-term and can actually be detrimental in the long term.
Setting the right price for a product shouldn't be completely based on the market. It should be solidly based on the pricing model.
For example, by keeping the price of the product low, customers might undervalue it. As a result, they may end up paying more for a different product.
Getting a head-start on market competitors by having a very low price may seem like a good idea. But, having too low of a price will backfire.
Many prospects may wonder if the product will deliver what it promises.
It takes the same amount of effort to get a $10 sale as a $50 sale. Who wouldn't want 100 $50 sales over 100 $10 sales?
Do Not Give Discounts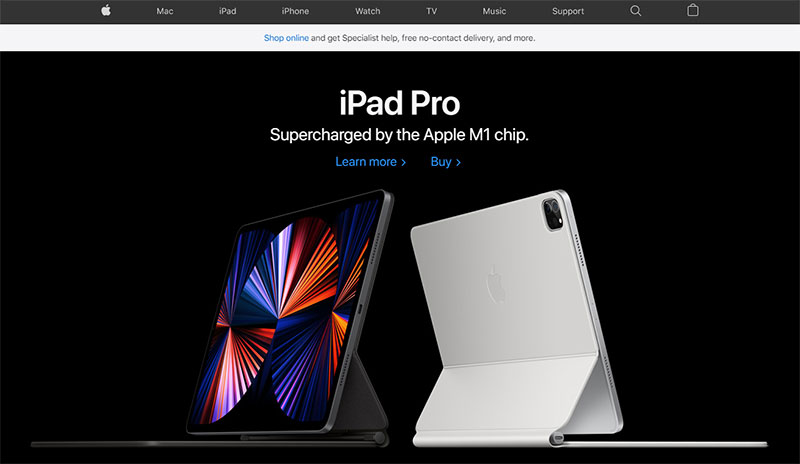 Offering a discount is a common practice in the sales industry. In the SaaS industry, when discounted sales pile up it can result in large revenue losses.
As an example, let's say a customer is going to pay $100 over a year. They receive a 10% discount.
That doesn't sound like too much. But it actually results in a $120 loss of revenue over the course of that year.
Offering a discount might seem like the best way to get undecided prospects to sign. But in the end, that will end up doing more harm than good.
It's not the best way to sell SaaS. Below are some reasons why:
Discounting will make the sales team lazy. Selling a value product at a high price is harder than a discounted one.
Discounting makes revenue hard to predict.
Discounting is bad for the brand. Customers talk and when people see a sale, they'll be more likely to think the product is cheap.
If you're already at the lower pricing end of the market, discounting will only cause damage.
So, try to price the product in an appropriate and competitive way. Reserve discounts for the most important or big clients.
Handling Objections Well
Selling SaaS a product is a complicated business. It means that salespersons will encounter rejections.
Most of the time, objections are about price. If the product is priced right, they'll object because of other reasons.
It could be that the product's value wasn't communicated well enough. Or they're not your target market.
The best way to prevent a price-based rejection is to discuss the value of the product first.
Ending thoughts on how to sell SaaS
Behind the sale of a SaaS product is a hard-working sales team. They put a lot of time and effort into turning simple startups into household brand names.
Finding the right price for a B2B SaaS product is difficult to do. This is especially so in a digital marketplace.
This article outlined 10 of the best sales strategies that are being used by the world's most successful providers.
By focusing on making clients and customers happy, businesses can be successful. Building a great sales team and using the best sales strategies are vital.
To grow a successful SaaS business use these tips and tricks. By doing so, the sales journey will be much smoother.
If you enjoyed reading this article on how to sell SaaS, you should check out this one about sales automation tools.
We also wrote about a few related subjects like best sales apps, useful elevator pitch examples, sales pipeline stages, cold calling vs. warm calling, and sales automation software.