Learning how to generate sales leads is crucial for growing any type of online business. Without understanding the basics, it is impossible to be a good salesperson.
One of the fundamental questions to generate sales leads is "what does your potential customer want?" So, it is essential to know the clients' needs and preferences.
The answer to that question will help online businesses create a high-quality landing page. With these high-quality sales copies, they will be able to generate leads.
The first thing to do is to get a steady flow of leads. These are the people that are willing to give attention to the sales pitch. With the right strategies, closing a sale is a sure thing.
There is no specific strategy for marketers to generate sales leads. It involves a lot of trial and error. Furthermore, marketers need to keep up-to-date with changes. Testing new techniques, then tweaking them to encourage sales will improve lead generation.
Four Types of Qualified Leads
The inbound marketing methodology has different stages, and lead generation is a significant part of it. Some effective strategies to generate sales leads are through subscriptions, trials, and offers.
Other marketers use cold calling to acquire information, but entrepreneurs don't widely use this technique. There are five different types of sales leads, one of which is qualified leads.
The following are the four types of qualified leads, based on the lifestyle stage and qualifications.
Service Qualified Leads
These leads are from users who show interest in the company's services, whether those services are free or they are willing to pay for said services.
One example of a service qualified lead is a client who already spoke with a customer representative about purchasing or upgrading a service.
Product Qualified Leads
Product qualified leads are potential customers who already have experience with the product and show interest by taking action. For example, they contact the customer representative and ask about the product's details. These customers may go from free to premium options.
Sales Qualified Leads
This type of lead is a prospective customer interested in the products or services and wants to go to the next level of becoming a paying customer. One example is when a customer contacts the customer service or the website directly stating their interest.
Marketing Qualified Leads
Marketing qualified leads are prospective customers that express interest without purchasing items yet. They show an active interest in the brand by signing up for newsletters and requesting more information.
Generating more potential leads and turning them into real conversions can be challenging. It's a good thing that there are effective methods to turn it into a reality. The following is a tried and tested method that businesses use to increase leads and help marketers create quality customers.
Nine Proven Ways to Generate Sales Leads
Advertising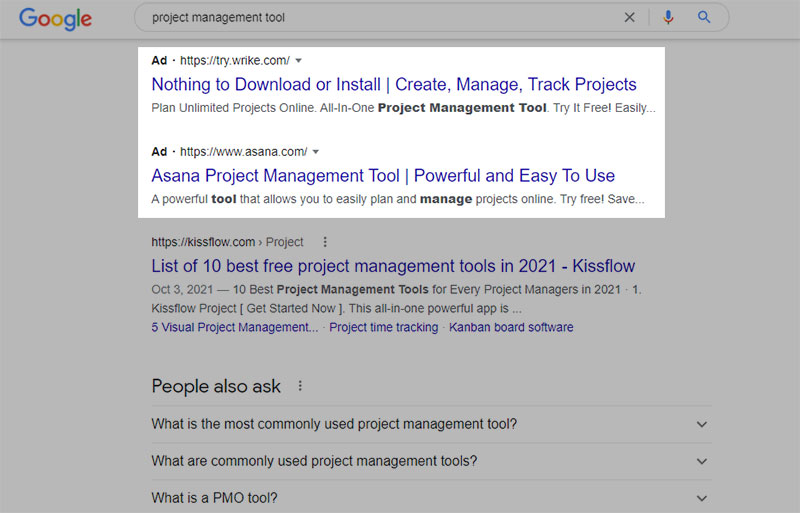 This strategy is one of the most effective ways to generate sales leads. Paid ads can convert leads into paying customers.
However, proper knowledge and systematic planning are a must before diving into this strategy. Without these, it would be a waste of time and money.
If businesses want to generate sales leads faster, advertising is the best solution. On the other hand, SEO and inbound marketing may be slightly slower. Still, they are the go-to techniques for a more dependable process.
When marketers pay for ads, the platform they use shows the brand to the targeted audience. That results in higher web traffic. Unfortunately, web traffic is useless if it doesn't generate sales leads. Therefore, marketers need to learn how to advertise correctly.
How to Advertise Successfully
Know the Target Market
Do market research. Learning more about customers will reveal the right time and place to advertise products and services. Make customer profile lists and include essential details, including hobbies, age, and job titles.
How important is it to know the target market? Market research is everything in the advertising industry. Paying for ads without targeting the right type of people is a waste of money. It's not about the numbers of reach, but the quality.
Use Call to Actions (CTAs)
CTA is the most essential part of any advertising campaign as it includes links and buttons. It leads the clients to the main website to purchase. When creating CTAs, always ask for the customers' contact numbers, email addresses, phone numbers, and other basic details.
Work on Different Ad Campaigns
Don't put all your eggs in one basket. Separate ads into different ad campaigns to see which one works best. Track the business metrics every time the ads are running, and stick with the most effective ad campaign.
Social Media Marketing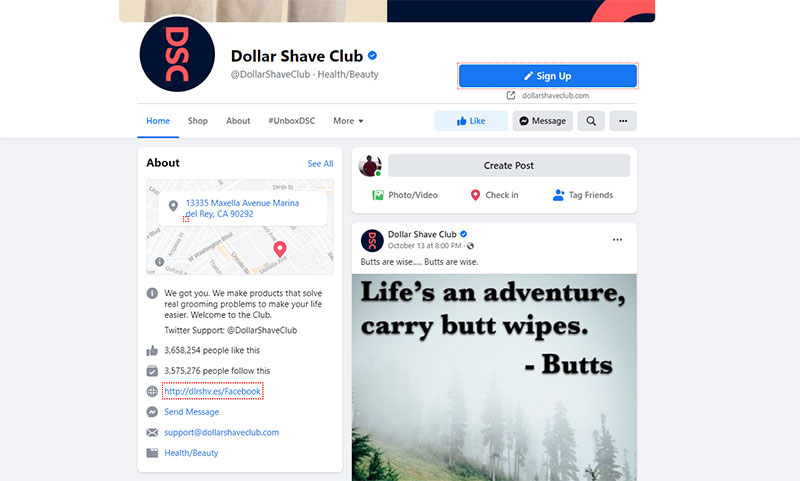 Social media marketing is one of the best ways to generate sales leads. Facebook has billions of users, and Instagram as well. They are ideal platforms to advertise and connect with potential customers. 
When using these social media applications, connect with people interested in the product or service, and send them personalized messages.
Keep track of statistics to see which social media platform is most effective. Twitter, Facebook, and LinkedIn are the first ones to focus on.
LinkedIn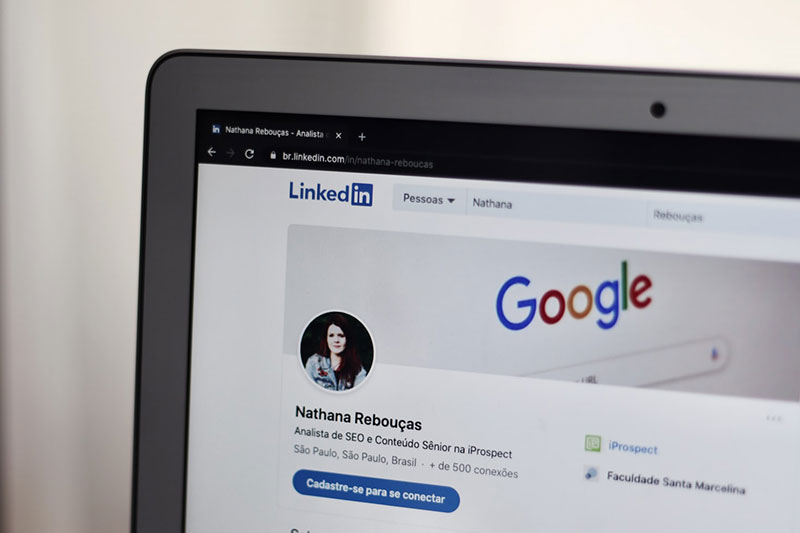 This social media platform is more professional than social, focusing on the users' professional backgrounds. It is a great place to connect with people with the same interests.
One of LinkedIn's advantages is its capability of generating sales leads through Lead Gen Forms. Whenever a user clicks on the CTA section, entrepreneurs can get the user's profile data.
This platform offers high-quality content to potential leads, allows users to connect with like-minded individuals, share relevant information, and exchange email addresses.
The interesting thing is there's an actual guide from the company on how to market on LinkedIn.
Facebook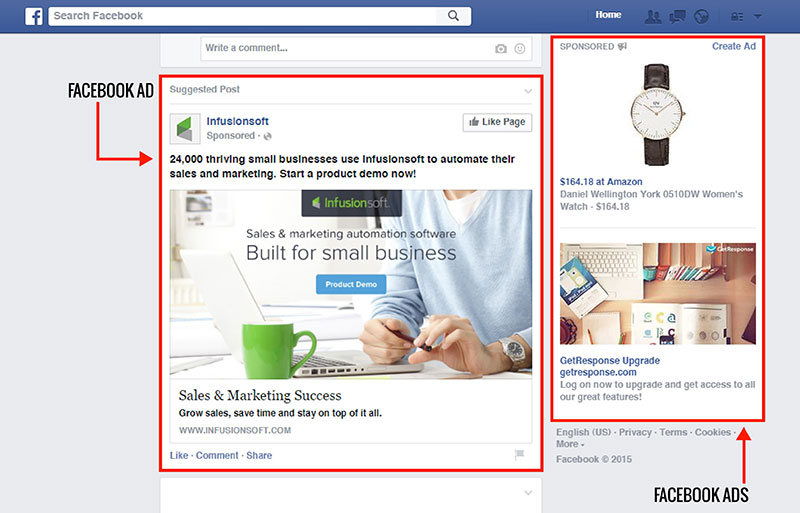 Algorithms used to be different from what they are now. Experienced entrepreneurs used the Facebook platform to lead their prospective customers to their main websites.
However, the latest Facebook algorithms favor paid advertising campaigns over organic ads. The new method to capture leads changed the way these entrepreneurs generate sales leads.
A great thing about Facebook ads is that they target people interested in the products the business offers. They study people's behavior by watching what they follow, watch, and like.
Twitter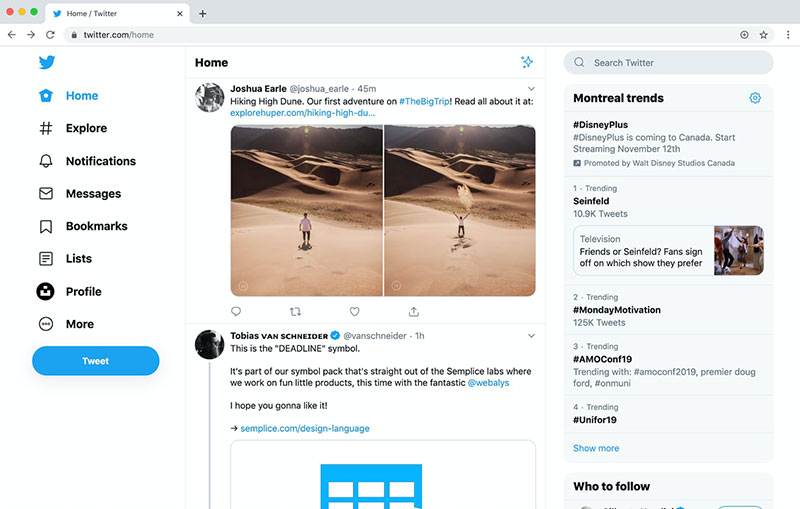 People expect users to be more professional on LinkedIn since it is a business platform to find clients. On the other hand, entrepreneurs can lower their guard on Twitter because it is a social networking platform to share personal opinions.
Marketers can use Twitter to build connections with customers and users.
Word-of-Mouth Marketing
Word-of-mouth marketing, also known as a referral campaign, is one of the oldest and most effective marketing strategies. It generates sales leads effectively, and there are several ways to do it.
Customer referrals can come from online reviews or sharing experiences with products or services with family and friends.
Types of Word-of-Mouth Marketing
Influencer Marketing Campaigns
This type of marketing pays influencers to promote their products or services.
Referral Bonus
Entrepreneurs set up a referral bonus program for the users. One example is affiliate marketing, wherein referrers get a percentage of every referred sales transaction.
These two types of word-of-mouth marketing are effective strategies to generate sales leads in the shortest time.
One way to increase word-of-mouth leads is to thank customers and ask for referrals. A given is to provide excellent customer service to encourage clients to return.
Four Successful Referral Strategies
Referral Gift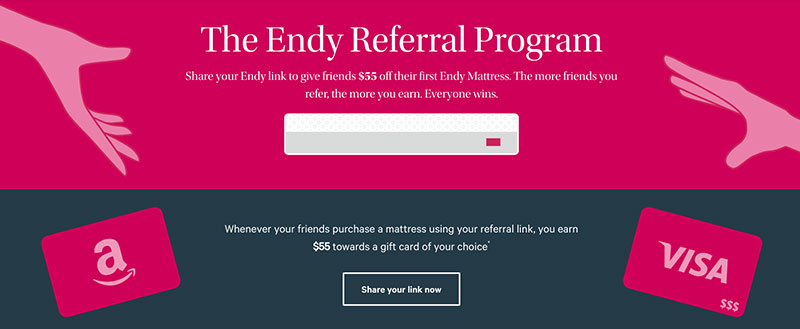 A referral gift means companies or businesses show gratitude to their customers. Create a personalized thank you message with the customer's name.
Ask Customers to Make Referrals
Send gratitude emails and encourage customers to introduce the product or service to their family and friends. Most of the time, clients share positive experiences about their purchases with others even without being prompted.
Compile a List of Business Contacts
Having a list of contact information of companies in the same industry is crucial to creating leads.
Take Time to Show Gratitude
Set time aside to thank customers or clients. Thanking customers for their business encourages loyalty.
The Landing Page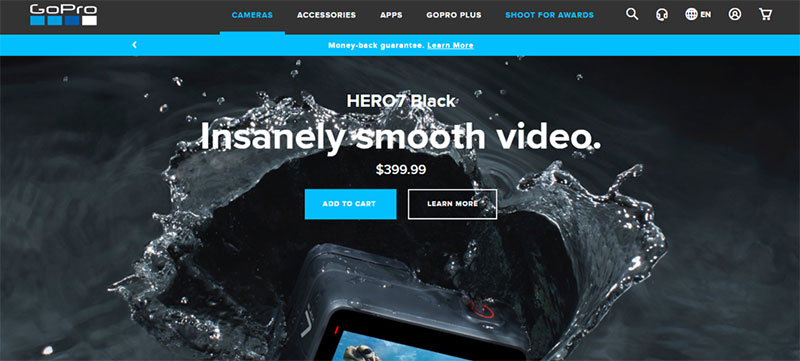 The landing page is usually the first exposure a potential customer has to a business. It should be designed to encourage the visitor to purchase the product or service.
A click-through page is a landing page that encourages visitors to click to another page instead of offering them a form to fill out. On the other hand, the goal of a lead-generating landing page is to gain more leads. It has all the important features and CTAs to earn more prospects.
Five Tips on How to Generate More Leads Through a Landing Page
Use a Simple and Mobile-Friendly Design
Minimalist and enticing designs make the message clear and catch visitors' attention at first glance.
Use Effective CTAs
CTAs are an important element of a landing page. Its main goal is to trigger an action from the users or leads.
Use Professional Forms
Professional-looking forms build the customer's trust, enticing them to fill out the form and become potential leads.
Highlight the Product's or Service's Benefits
Don't leave customers hanging by telling them just about the features. Present valid reasons why buying the product is a wise decision. After showing the features, ask, "So, what's in it for you?". List the benefits and explain how this product will help them.
Keep Track of the Conversion Funnel
Monitor how the business is doing by following the conversion funnel and seeing if it's on track
Create Content
There should be relevant content covering all the details about the company's products or services on the business website. That's how users and potential leads familiarize themselves with the business's background. Highlight what the company offers through content and share it on social media platforms.
For example, if the business is about IT security protecting small businesses, the website can cover topics on keeping one's business safe from cyber-attacks.
With valuable and informative content, more people will visit the page.
Writing relevant articles shows people that marketers know their stuff. It builds confidence in the company's credentials and that it can successfully provide high-quality products and services.
State the company's beliefs and connect with buyers that have the same values. If the typical user donates to a cause in Africa, the company can highlight giving a percentage of sales to that cause. Invest in target market research and reach out to those who share your passion.
Use SEO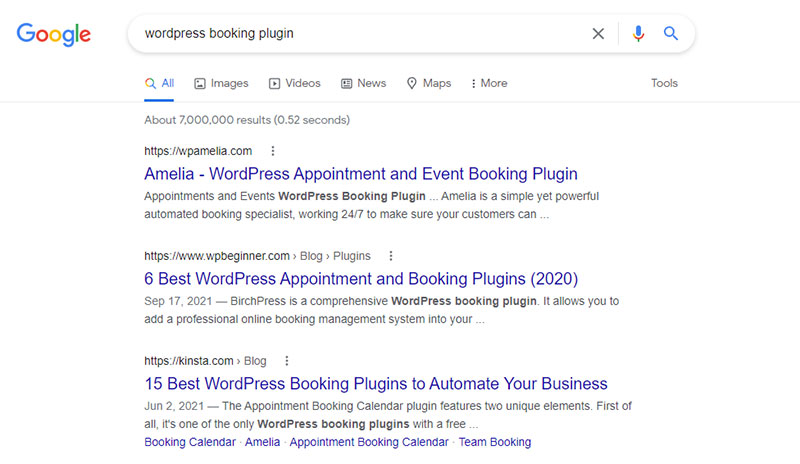 SEO optimization is essential for businesses to show up in the top part of a search engine results page. People are using Google to find answers to their questions, and Google algorithms use keywords.
Online entrepreneurs study search engine algorithms to find out the highest-traffic keywords on a specific topic.
One big advantage of SEO is that marketers can do it for free as long as they know the rules. Research the keyword or business topic, and see competitors' content and how they use SEO strategies.
Searching the target keyword reveals a page's current ranking and which businesses are its competitors.
Google Ads Keyword Planner and SEMrush are two of the most used SEO tools for generating sales leads.
Google is constantly updating its algorithms to find the best answers corresponding to those keywords. Regular research is essential to keep track of the SEO changes.
Live Chat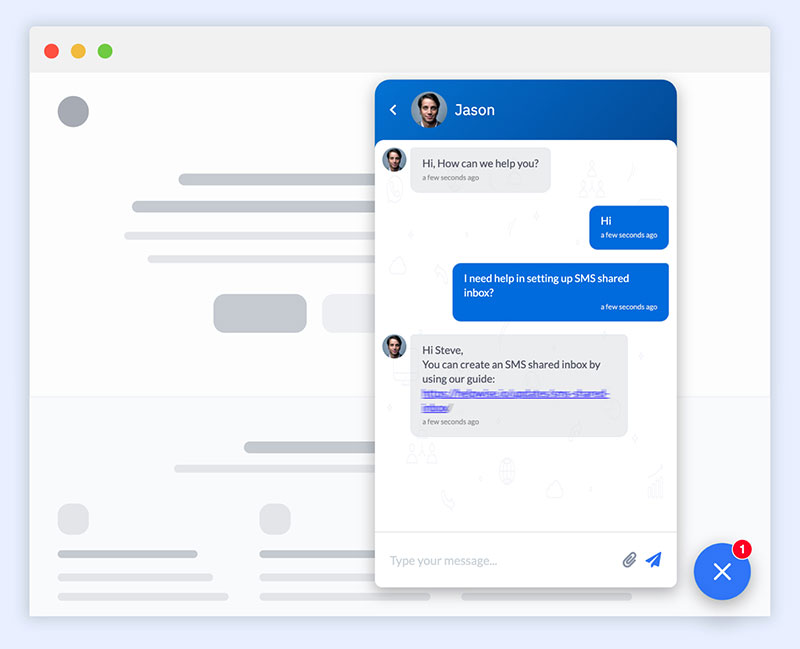 Customer service is an essential part of any business. That's why many companies are hiring customer representatives. Having a live chat feature on a website shows users that the business takes its customers seriously.
Customers can ask questions related to the product or service on live chat. It is also one of the essential tools to reduce a page's bounce rate.
Entrepreneurs can set chatbots to automatically respond to customer questions if they are away for a short time. Just ensure that all answers for frequently asked questions are there.
Six Benefits to a Live Chat
Adds value to the website
Connects visitors to a live customer representative
Answers FAQs
Book appointments and meetings
Qualify sales leads
Answer the customer's questions directly, and ask relevant questions if needed
Take Advantage of Email Marketing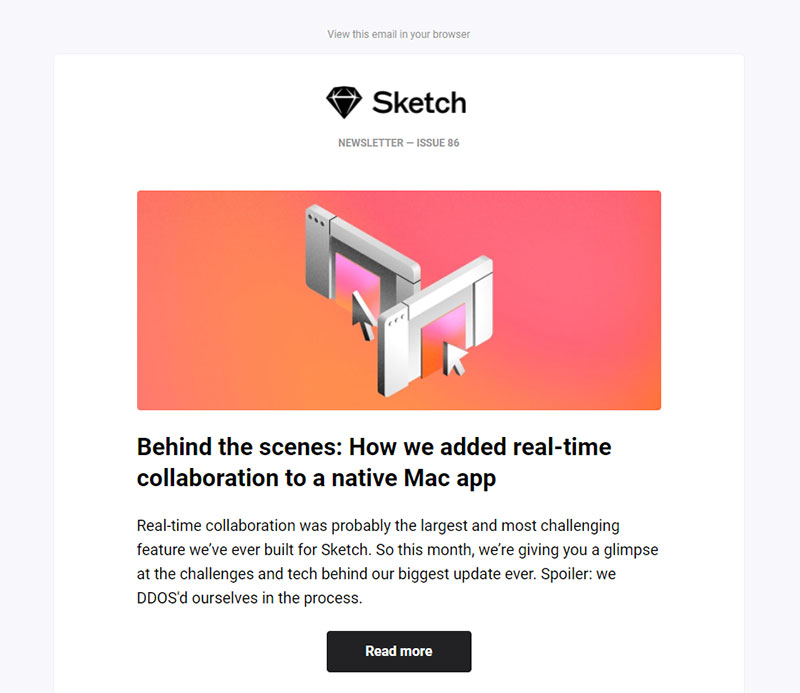 Entrepreneurs have been using email marketing campaigns since their early years. It is still as effective today as it was a few years ago. It is crucial for B2B and B2C companies.
Email marketing generates sales leads, and it is a major technique for every stage of a buyer's journey in the email marketing funnel.
Create an email marketing campaign whenever the business launches new products or services. Notify customers about updates and encourage them to purchase.
Of course, this is only effective with those who signed up for newsletters or previous clients. It's vital to build a connection first before sending pitch emails.
A plan and specific goal should be in place whenever creating email sequences.
Email Marketing's Sequence:
1. First Email
Introduce the business and its products or services. Discover the customers' pain points by presenting rhetorical questions to think about.
2. Second Email
Present the product's or service's value.
3. Third Email
Present testimonials on how the products or services helped solve customers' problems.
4. Fourth Email
Expound on how the business can benefit clients personally.
5. Fifth Email
Provide the products' or services' features and benefits.
6. Sixth Email
Reach out again by presenting hard-to-decline offers.
Networking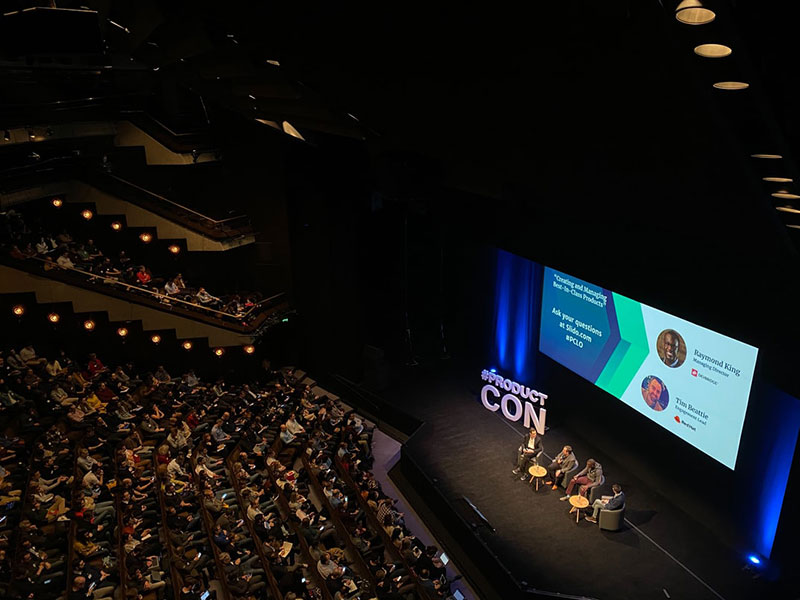 Attend online or face-to-face networking events. Although the event's purpose is not to generate sales leads directly, it will definitely benefit the business in the long run.
Know the business target market's interests. Networking events teach entrepreneurs how to ask intelligent questions that boost the appeal and introduce the business smartly. These could be trade shows, industry-focused meetups, or Chamber of Commerce meetings.
However, don't waste your time on just any networking event. Research and look for networks in the same line of business to meet people with the same interests. Try connecting on LinkedIn with the target audience and engage with it.
Once connected, these networking members might share their connections with marketers to serve as potential leads. It is wise to take precautions on how many connections are requested.
Entrepreneurs can also meet complementary business partners to help each other with possible prospects and increase reach by networking. It also opens many opportunities, especially when connecting with influential people.
Generate sales leads and enjoy a successful business
Generating an increased number of sales leads takes time. Don't rush, and put the effective strategies stated above into practice. Keep track of progress and keep in touch with the sales team. Doing so will ensure that marketers are handing off high-quality leads.
Connect with others through social media platforms, create effective email marketing campaigns, and produce high-quality content.
It's not always easy to generate sales leads, but it is possible. Don't forget to get the lists of qualified leads and place them in the website's sales funnel to convert them into paying customers.
If you enjoyed reading this article on how to generate sales leads, you should check out this one with sales funnel examples.
We also wrote about a few related subjects like sales automation software, email marketing best practices, digital marketing campaigns, email marketing courses, email marketing automation, the best sales apps, best CRM for Gmail, useful elevator pitch examples, sales pipeline stages, email tracking software, and sales automation tools.