Email marketing is still one of the most effective methods used for generating leads and converting prospects. That's the case because email is a direct and personal way of communication between the business and individual leads. Getting your email marketing strategy right plays a vital part in your company's success.
If your job is to keep a record of your company's marketing program, you may realize that there is so much to keep tabs on to ensure your email marketing program is done right.
To make things easier for you, this article is a compiled list of 20 best email marketing practices that will help you engage your prospects, improve your ROI, and create the best email marketing campaigns.
A/B Test Your Emails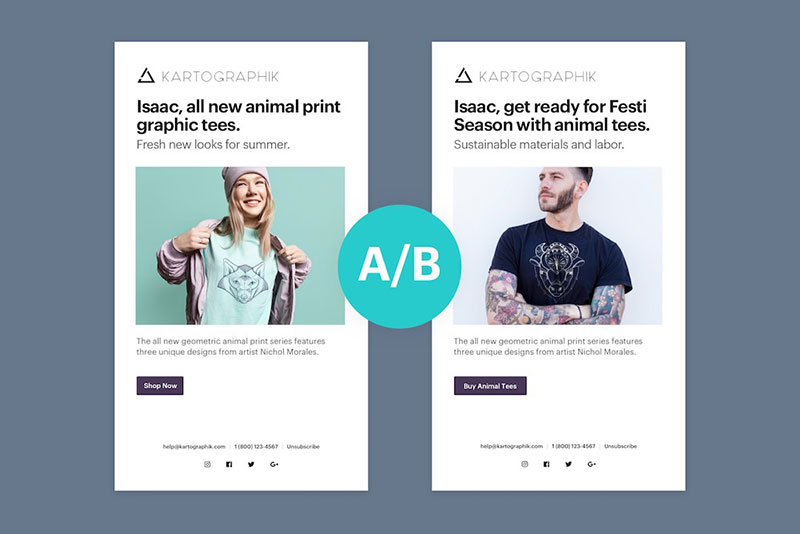 If you have noticed that your conversion rates are lower than what you hoped for you may test different email campaign formats. You can do that using A/B tests.
A/B tests are also called split tests because they split your audience into two groups. Group A gets the original newsletter, and Group B gets one with a specific variation. The results show if the recipients would be more or less willing to take action if your newsletter were altered.
Parts of the email you can alter include CTAs, subject lines, images, layouts, and more. You then analyze the results of each alteration. Compare open rates, click-through rates, and conversion rates. Doing so will help you to get to know your audience, their likes, dislikes, and preferences better and tailor your email campaigns.
Ensure Your Subject Line Is Attractive

You won't get anywhere if your emails remain unopened. One way to make sure the recipient clicks on your email is to write compelling subject lines.
A great subject line awakens the recipient's emotions. Reading the subject line needs to cause them to feel curiosity, excitement, joy, urgency, or concern; basically, anything that will make them click.
A perfect subject line contains between 30 and 50 characters (including spaces). That's because email accounts and mobile devices often cut off anything longer than that.
Those 30 to 50 characters need to provide some indication of what the email is about but also evoke a sense of urgency so that the recipient does not leave your email for later and forgets all about it.
Pay Attention to the Timing
After you have created a perfect email, you need to send it at the right time. There are no strict rules about exactly when that is. There are, however, some things to consider to help you time your email marketing campaign right.
One thing you could try is to schedule your emails to be sent, not on the full hour, but on an "off" time, like 9:06 instead of 9:00. Emails sent at a full hour may be delayed and arrive in your recipients' inboxes much later than you want them to.
Another trick, though not very popular, is to send emails on weekends. The difference between open rates on weekdays and weekends is not significant, but it may be enough to get your email noticed and opened. Also, the number of emails sent on weekends is much lower than during the week. This gives your email more chance of not being buried under a huge pile of other correspondence.
Tell Stories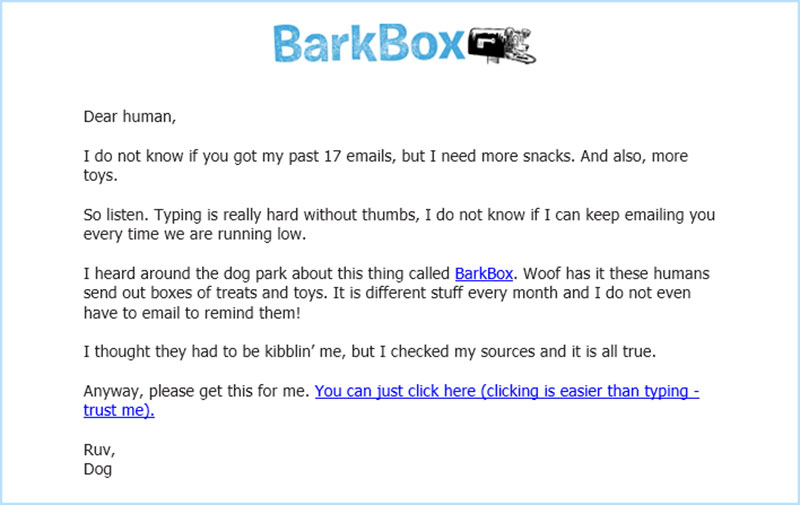 Storytelling is one of the most basic and probably most important sales techniques. If you can tell a great story, you can sell any product.
Think about it - we connect with others at an emotional level every day when we tell them stories about our life. The same principle can and should be used in email marketing. Telling a story that awakens strong emotions in your prospects will make them purchase your product or service before you even get into the pitch.
Storytelling humanizes the brand and allows the audience to relate to it. Stories can be funny, personal, or other types that engage the prospects' emotions which, in turn, move them to convert into customers.
Utilize High-Quality Visual Aids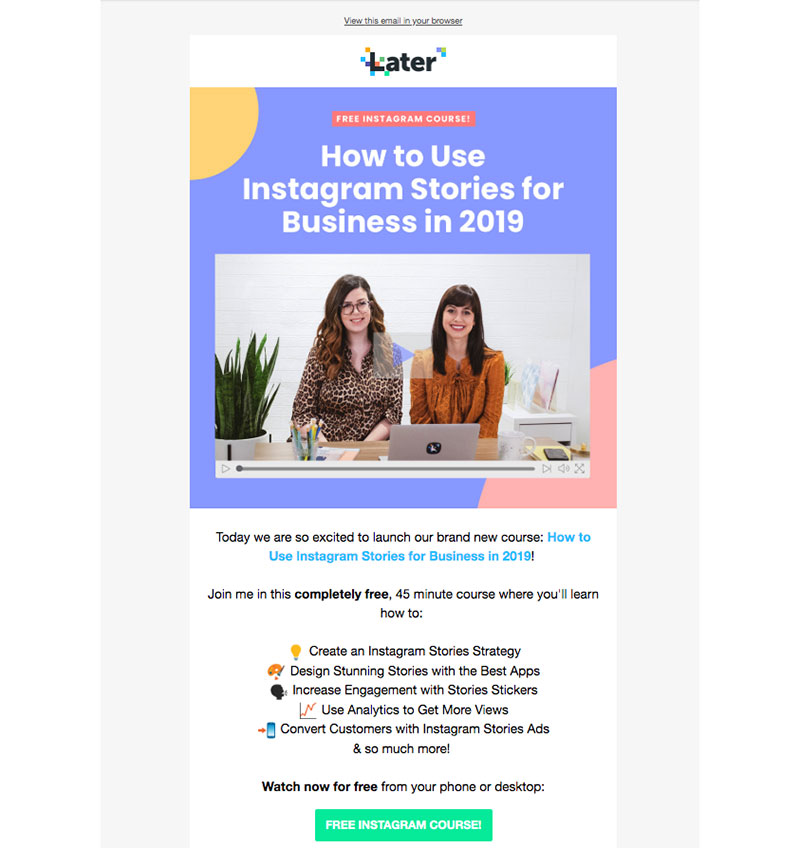 A picture is worth a thousand words. That's true. When you use images in your email campaigns, however, you need to pay attention to a few details.
Choose the right size of the image. Too small or too big images will do the opposite of what you intend them to accomplish. Images need to be comfortable to view and have to reinforce the company's concept and values.
The number of images is important, too. Too few will not do the job, and too many will distract from the actual message.
The pictures you choose need to be highly relevant and create an emotional response in your recipients.
The images you use shouldn't just be there doing nothing. Make them interactive by attaching links to them. Tell the recipients that the images are clickable and where clicking on each one will take them. This will put them at ease and increase your click-through rate.
Stimulate Action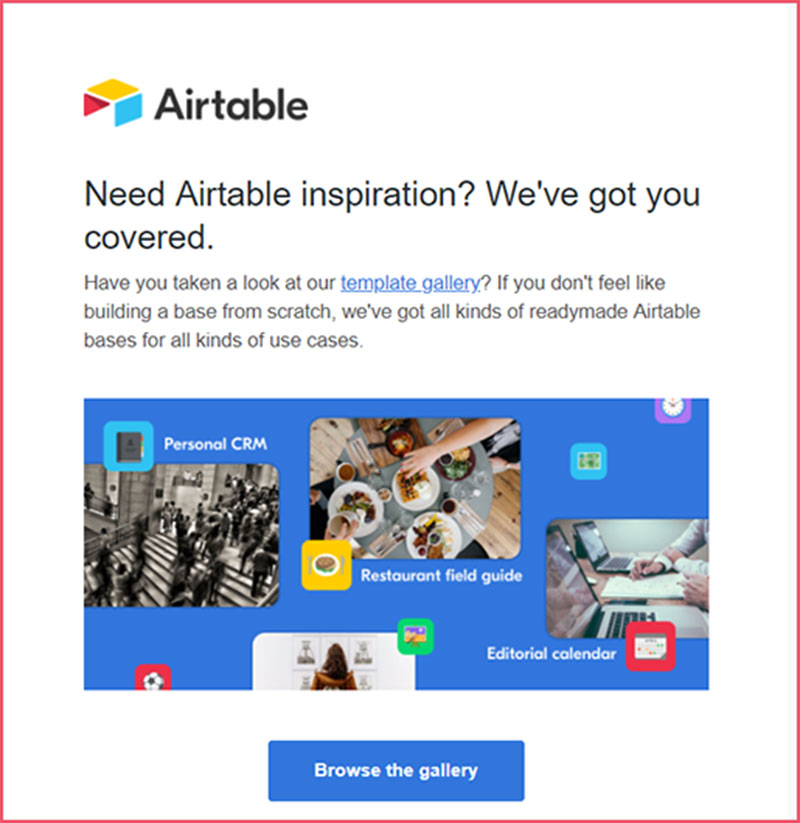 As already mentioned, storytelling is crucial. To make it effective, combine your stories with calls to action.
Remember that CTAs do not necessarily have to take your recipients straight to the purchase page. It is often enough that a CTA moves a prospect to perform any action. That first step will make them comfortable with another one, possibly being a purchase.
CTAs should be simple yet powerful. Use words and colors together. Play with words and contrasting colors. Ensure that there is enough space left around the action button so that it's clearly visible. Your email footer is one of the recommendable places for it.
Make sure that after reading your email, the prospect knows what to do next, how to do it, and is motivated to do it.
Send a Fabulous Welcome Email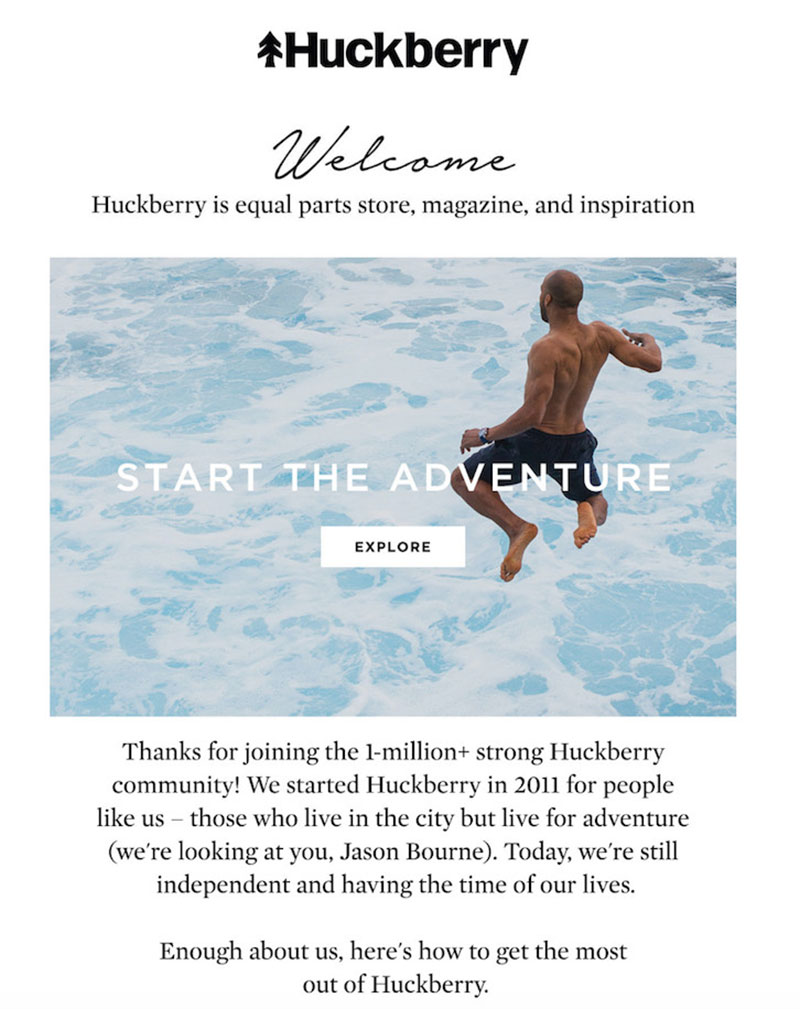 Every time you get a new subscriber for your newsletter, send them a top-notch welcome email right away. A welcome email aims to help your subscribers get to know the company better. They get familiar with the colors, messaging, personality, tone, and values of your business.
Use the welcome email to tell your customers what to expect in your future messages and how often they will receive them. Offer to answer any questions and point to additional, useful resources.
You can also direct them to your preference center and invite them to configure the frequency and types of messages they wish to receive from you. This will make your subscribers feel they are in control and be happy with your communication with them which will make a big difference in the future.
Additionally, make sure your subscribers know how to get in touch with you and invite them to feel free to do so.
Stay Clear of the "no-reply@" Email Address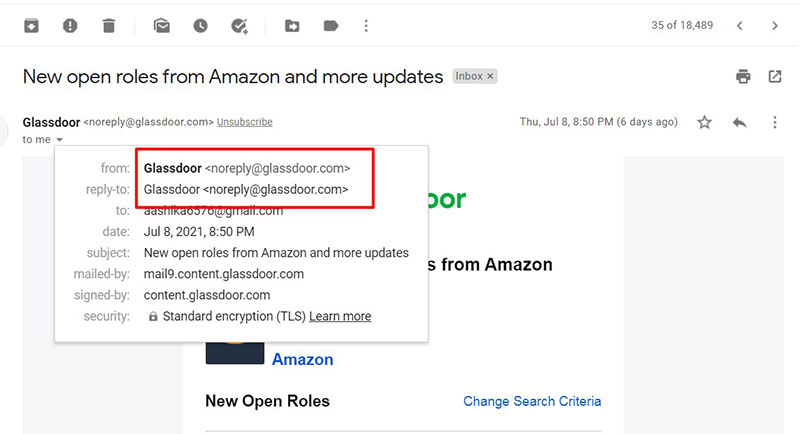 If you want to establish trust with your target audience, you'd better ditch the "no-reply@" email address. One-way communication is not what your prospects want. They also do not like to feel the messages they get were automatically composed by a machine.
Make your business more human. Invite the recipients to reply. After all, feedback is the breakfast of champions. You need to know what your subscribers are thinking if you want to create a killer marketing campaign.
Instead of making it feel impossible, make giving feedback easier. Those who reply already show they care, and that's a crucial piece of information. Those people may even convert into loyal customers and brand ambassadors.
Divide Your Subscribers into Groups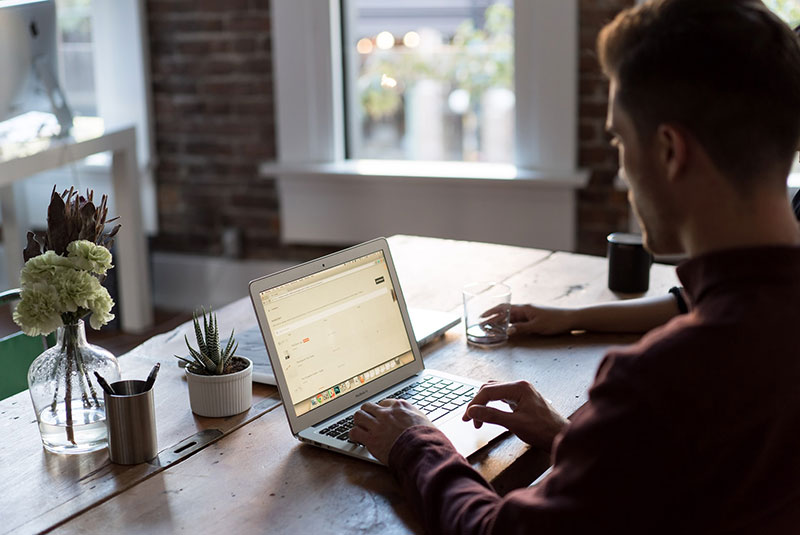 As your emailing list grows, you must categorize new subscribers and customers. Segments may include location, interests, or any other relevant criteria. This will enable you to send tailored emails that include only relevant information that will interest and engage the recipients, eventually increasing your conversion rates.
To make sure you categorize your customers correctly, ask them to adjust their preferences and select their interests and the types of email they wish to receive.
For example, if you own an e-commerce sports equipment store, ask your subscribers to indicate which sports they enjoy. This will enable you to send perfectly tailored and targeted email campaigns in the future.
Don't Take Unsubscribes to Heart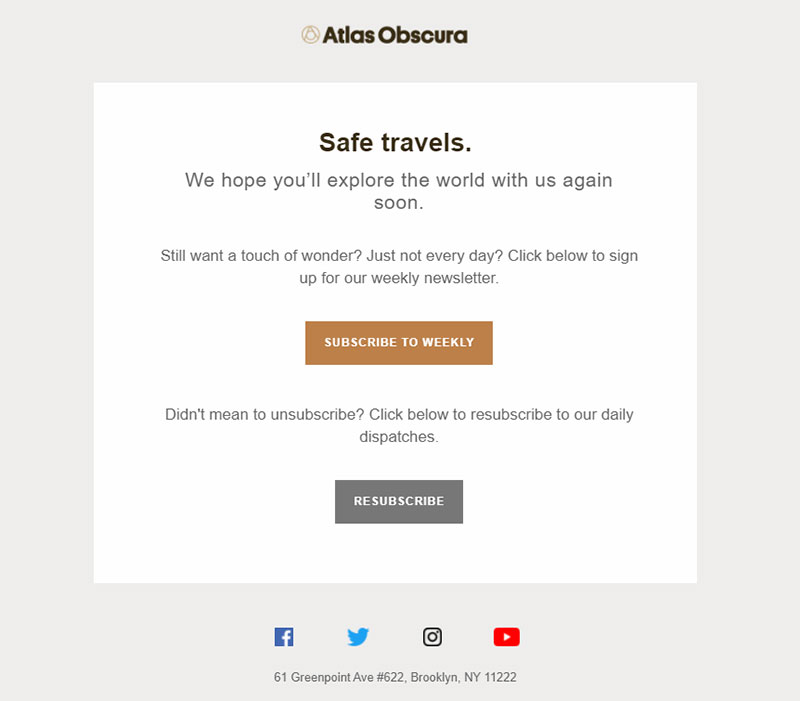 One of the main jobs of an email marketer is to expand the mailing list. And even though you put a lot of time, effort, and resources into converting leads into subscribers, you need to accept that some of them will unsubscribe for various reasons.
You must remember that it is a subscriber's right, so unsubscribing should be straightforward, done in one click, and effective immediately. Do not force users to log in to an account to unsubscribe.
If you make unsubscribing complicated, those who want to do it will always find a way. Their annoyance level will rise and you will not attract them to return. Any emails you send from that point on will be marked as SPAM.
Regularly Perform a Mailing List Clean-Up

Some people don't bother to unsubscribe but will forever ignore any emails you send to their inbox. You indeed want to email as many people as possible. Nevertheless, keeping those who never open your messages on your mailing list is only priming a pump and will kill your open rates. It will also alter the analytics of your marketing campaigns.
Devote some time at the end of each quarter to delete unengaged subscribers from your mailing list. If you see they haven't opened any of your messages in the last three months, you're not really losing anything by removing them from the list. On the contrary, it will provide more accurate open rates and other data for your email campaigns.
Monitor the Right Metrics
A marketing campaign needs to be designed but it's not a strict science. And even though many processes are automated, you still need to monitor and improve what you're doing. To get desired results you need to identify and assess metrics that need improvement.
To know which metrics you should focus on, you must know the purpose of each email. Consider two examples:
If you send an email outlining an important update to your T&Cs, you need to use a subject line conveying a sense of urgency and then monitor your open rates.
If you want to let the recipients know about a special offer or discount, then the metrics to monitor will be clicks, visits, and conversions.
Build Sales Cadence
Apart from the content of your emails, the frequency of your email marketing campaigns is crucial. Monitor and analyze your open rates to figure out the best time to send messages. Every audience is different so there is no one clear rule. For some, one email per week is best. For others, 2 emails per week work better.
Two things are sure:
You do not want to let too much time pass between messages; you need to make sure your subscribers remember you;
You do not want to irritate your audience by sending too many emails. You need to find that perfect balance that works for your audience best.
Data indicates that 2-5 campaigns per month get you the best open rates. This practice will minimize the threat of your messages ending up in the trash folder or being marked as SPAM. This, in turn, increases your email deliverability.
When deciding the frequency of your emails you need to weigh how much extra revenue you expect to get from sending each extra campaign against how many recipients will unsubscribe after getting too many emails and how much it will cost to replace them.
Think Ahead and Plan for Special Dates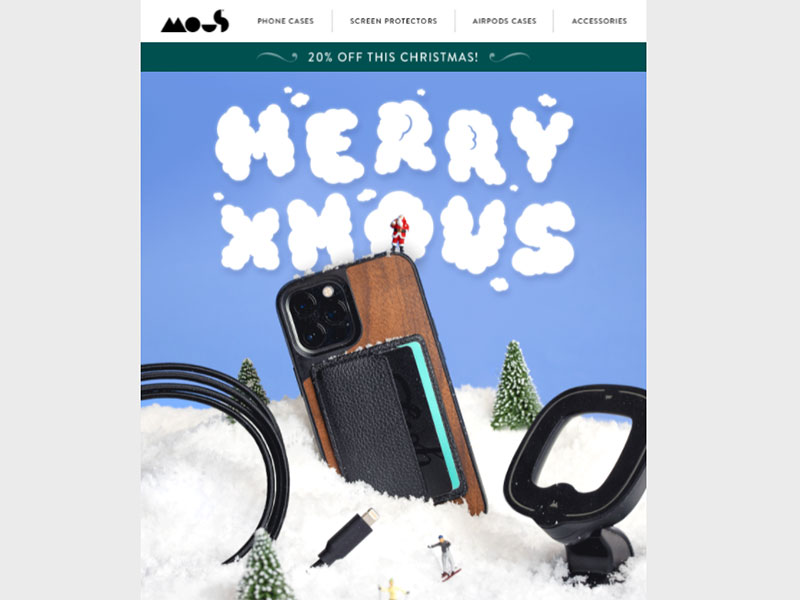 Special days, such as Christmas, Easter, or Thanksgiving, are great times to intensify your email marketing efforts.
Special occasions are among the merriest but also spammiest times of the year. All email users already know they will receive significantly more promotional emails during the holiday season. This doesn't change the fact that you need to remain courteous and try not to overwhelm your subscribers.
It is recommended that during the holiday season you allow your subscribers to opt in or out of holiday communication. This will make sure you don't lose them forever and you will be able to keep your expectations realistic.
It is always best to look ahead and plan instead of sending last-minute not well thought-through campaigns.
Make Use of Double Opt-In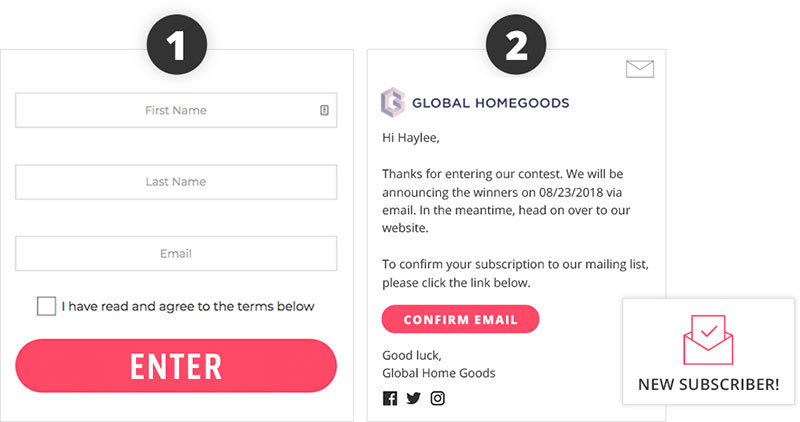 If you want to gain your prospects' and customers' respect and trust you should make use of an opt-in email. It means that people are not initially added to your emailing list and are instead given the option to join the emailing list.
The double opt-in means that when a new subscriber signs up for your newsletter, you send them an email with a link to confirm their subscription. This is the best way to ensure that your customers want to be receiving communications from you. It protects both you and your subscribers from undesirable situations.
Even though this practice means your subscribers need to take an extra step, it ensures quality over quantity.
Keep in mind that some readers simply forget that they opted in and need to confirm it. You can set up an automatic reminder to be sent to them after one day, five days, and ten days.
Create Your Own List
Using a purchased mailing list is surely less effective than using a list you created yourself based on previous interactions. The General Data Protection Regulation also requires that you obtain each European individual's consent before you reach out to them. Email lists you buy do not usually include that consent. 
Building a large mailing list from scratch is time-consuming, though. Using lead magnets, such as e-books, industry reports, freebies, etc. can provide the needed incentive for people to sign up for your list. Even though it's not a quick and easy job, building a mailing list organically will increase the deliverability and ensure high engagement rates.
Sometimes you may "inherit" a mailing list. If that happens, make sure you double-check that you have each person's consent. Again, it is time-consuming but ensures that your emails are delivered and your recipients engage in the communication. 
Build an Email Drip Campaign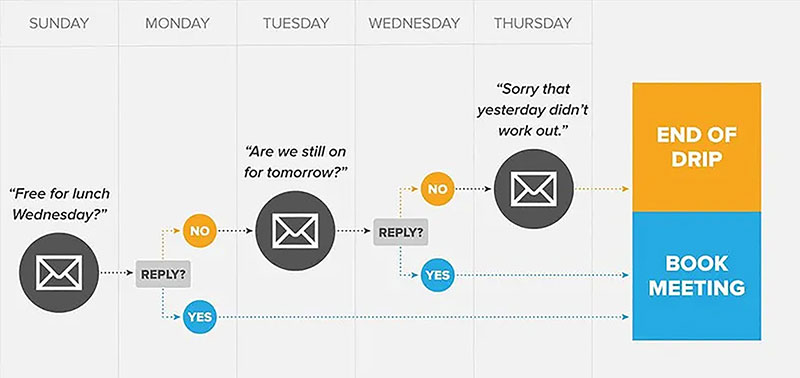 Email drip campaigns (onboarding) are another useful practice. Consider an example of a drip campaign for a fresh e-commerce blog subscriber.
The first (welcome) email might look like this: "Thank you for subscribing! Here's your % off coupon!"
After a few days, another email would say: "We hope you have been enjoying our blog. Here are some of our top articles you may have missed."
A week later, you might send the following: "If you enjoy our blog, you'll love our whitepaper about… It goes into more details you'll enjoy reading about."
To create an effective drip campaign, you need to get to know your audience, define your user personas, and segment your mailing list.
Use Personalized Email Greetings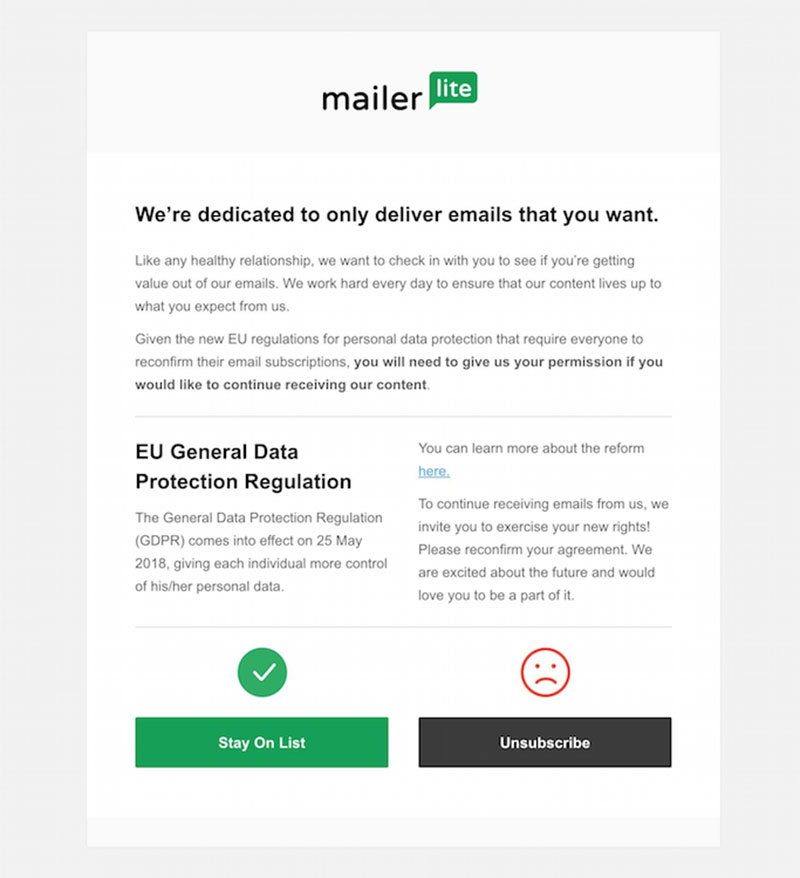 Data proves beyond doubt that personalized emails have much higher open rates. But you should go farther than just personalizing the subject line and the greeting. Find out what the best time for sending an email is so that you increase the chances of it being open even more.
Spend some time defining your personas and build a segmented mailing list based on various interests. This will ensure that the emails you sent to different subscribers are relevant.
Another way to make the best out of your database is to send emails based on users' previous actions. Say a subscriber clicked on a link but never made a purchase. Use that opportunity to send a retargeting email personally designed to convince them to convert.
Ensure the Consistency of Email Design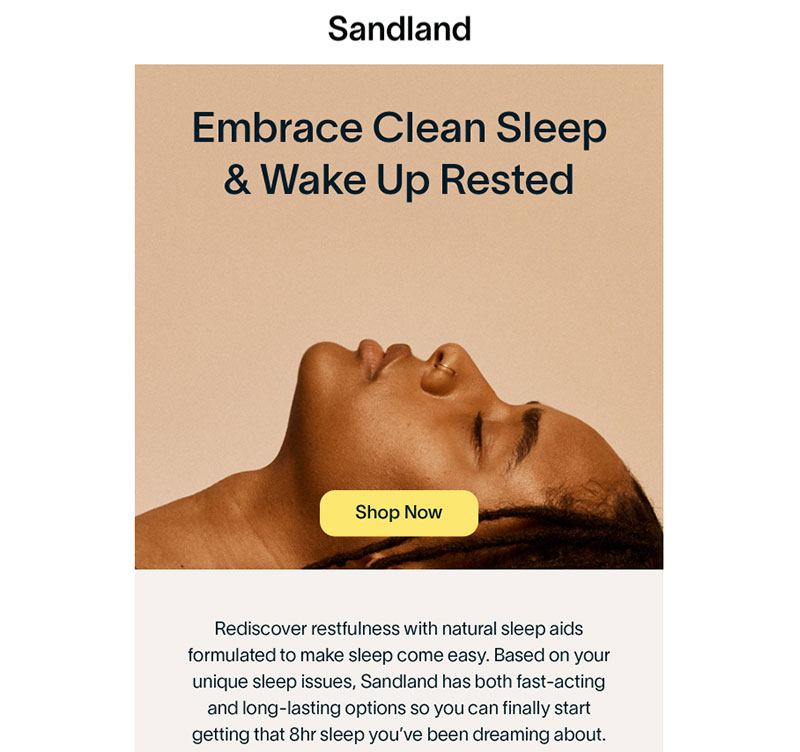 Designing your emails is the most creative and artistic part of creating email marketing. You can use your imagination and artistic abilities to capture users' attention. A word of caution, though: don't let yourself get carried away too much. Your email design is an integral part of your business.
Remember to keep your email design consistent and focused on your brand. We can't stress the importance of the logo enough. It reminds your subscribers of the brand behind the email. And if they like your brand there is a higher chance that your email won't get deleted or moved to SPAM.
If your email is on-brand then clicking through from an email to your website will be a flawless experience. The design of your email should make it easy for the recipient to see how and where to take the next step.
Create a Reward Program for Loyal Subscribers
Everyone likes to feel special. Use that to keep your subscribers.
Remember that your subscribers invited you into their private inboxes. That means they are invested in your business. Invite them to provide feedback via surveys.
Then, reward them with freebies, special discounts, and exclusive preview access to your latest offering. Make sure that if they keep receiving your emails, they will get something they can't get otherwise.
Your VIP subscribers are your greatest brand ambassadors. Keeping recipients that consistently open your emails, click on links, and even share on social media is worth giving them something extra. Also, they are a great source of valuable information and feedback.
Final thoughts on these email marketing best practices
Creating a great email campaign may initially take some time but it is a fantastic way of connecting with your subscribers and growing your business.
The best email marketing practices we have presented above will help you find out exactly what suits your brand best and improve and optimize your email marketing campaigns.
Use the principles above to provide value, charm your audience, and optimize your email design, subject lines, timing, mailing lists, and more. Remember to test, double-check, and analyze everything you do.
With the help of the best email marketing practices we have discussed you will be able to send great emails and create amazing email marketing campaigns.
If you enjoyed reading this article on email marketing best practices, you should check out this one about sales automation software.
We also wrote about a few related subjects like email marketing automation, the best sales apps, best CRM for Gmail, useful elevator pitch examples, sales pipeline stages, email tracking software, and sales automation tools.