Business owners and entrepreneurs need a high quantity of leads. But that's not all.
These should also be high-quality leads. Gaining these kinds of leads should be the main goal when starting a business or aiming to grow sales.
The good news is that generating a passive income is possible. For that to happen, successful lead generation is necessary.
This will serve to keep the pipeline full of sales prospects. So, lead generation must be the prime goal of marketers and business owners as well.
Businesses revolve around the high-quality leads they get.
Yes, it's about the quality. Without it, it's impossible for the business to grow.
A challenge arises due to the variety of lead generation techniques available online. Sometimes it is hard to know which is which.
Don't worry, this article outlines 15 effective lead generation techniques. These strategies can help businesses to optimize time and effort to convert potential leads.
Four Components of Lead Generation Strategy
A 'lead' is any person who shows genuine interest in the product or service the business is offering.
For example, individuals who sign up for a newsletter, download a free guide, or attend a webinar. These actions are a result of a person clicking on the call-to-action included in a web page.
Lead generation or "lead gen" is part of the sales funnel.
Here are the four components of lead generation strategies (both B2C and B2B):
1. Lead Capture
At this stage, the web page collects the basic information of visitors. For instance, their name and contact number.
2. Lead Magnets
This component is the way to get the attention of the site visitors. It is the incentive that entices them to join or make a purchase.
3. Lead Qualification
This determines the leads' likelihood of buying. It does this based on the information they sent to the website.
4. Lead Segmentation
This is the procedure of segmenting leads based on their online activities, habits, and information.
This helps businesses to learn how to get quality leads and convert them into loyal clients. Now, let's take a closer look at 15 of the best lead generation techniques and how to use them.
15 Lead Generation Techniques To Triple Business Sales
Website Optimization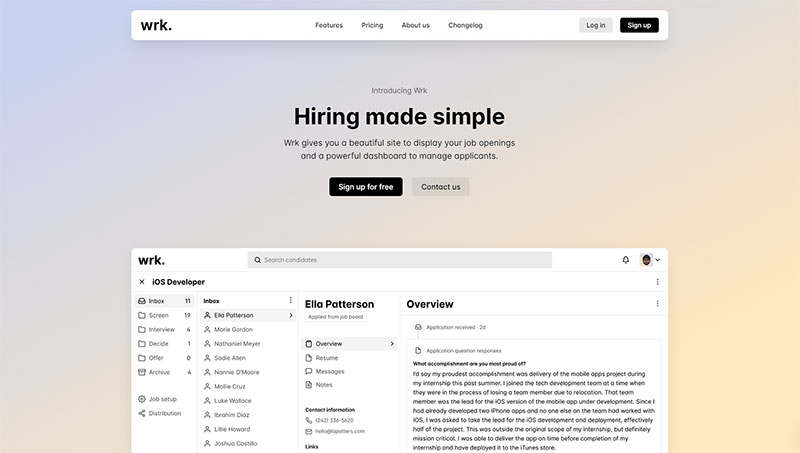 The first thing to do is to make sure the business has a website.
Without an online presence, leads are fewer. There is also a lower chance of reaching potential clients or customers.
So, it is crucial to make the website's home page enticing enough to grab visitors' attention.
Ensure that the home page's content is easy to read and without error. The page should also be functional and SEO-friendly.
A lot of companies fail to invest in improving their website's design. Unfortunately, poor design drives people away and they never come back.
The main goal of a website is to lead visitors exactly where they want to go. For example, if they are looking for a hotel room, the site should navigate them to a page full of hotel rooms.
The web page should have all the information or details needed to let them book a room. They shouldn't have to go through loads of pages before reaching the hotel room listings.
On-site funnels segment audiences and send them to the most appropriate lead magnet. Appropriate lead magnets will resonate with a leads' needs and preferences.
So, it is essential to promote lead magnets throughout the website.
How To Use Lead Magnets Around The Site
Use a lead magnet in the sidebar
Make a pop-up lead magnet
Put a lead magnet at the end of blog posts and pages
Make the lead magnet the primary homepage call-to-action
Build a resource library full of gated content
Use a lead gen "hello" bar (located at the site's top or bottom section)
Take Advantage Of Social Media Profiles For Promoting Lead Magnets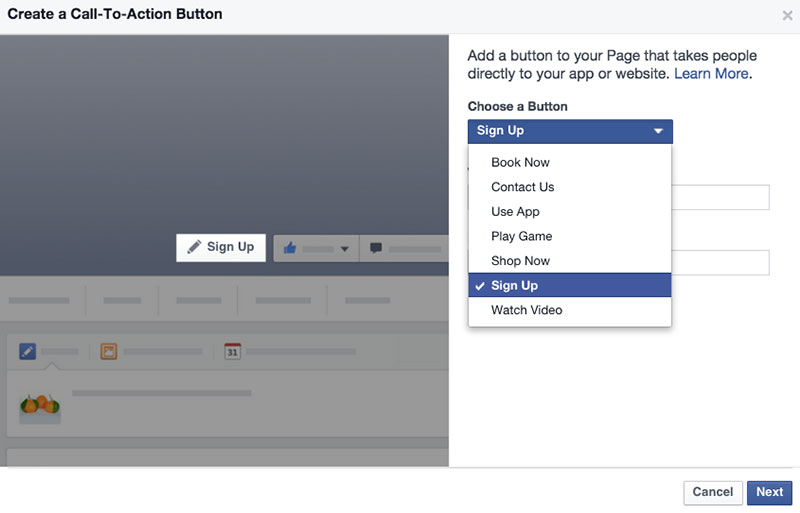 Generating new leads and fostering present clients is easier with social media profiles. Using social media correctly leads to shared posts and interaction with potential clients.
When followers share a business's social media posts, they help generate potential leads.
The best way to market a business using social media is to share original content. Or share relevant posts from other pages.
Sharing and creating new posts reaches more people and improves the business metrics. This is true especially on the LinkedIn website, which has a Social Selling Index metric.
It's also important to create a dialogue with customers and potential customers. Only posting products and services is not enough to catch the viewer's attention.
When using social media as a lead generation technique, focus on the quality of leads this will create. It's not about how much reach the profiles get, but it's about reaching the right people.
Twitter, Linked In, and Facebook have different algorithms. Study them and learn how to connect with the people interested in the business.
Online networking can produce results that are equal to traditional business networking. It enables a business to reach more leads.
Use Search Engine Optimization and Backlinks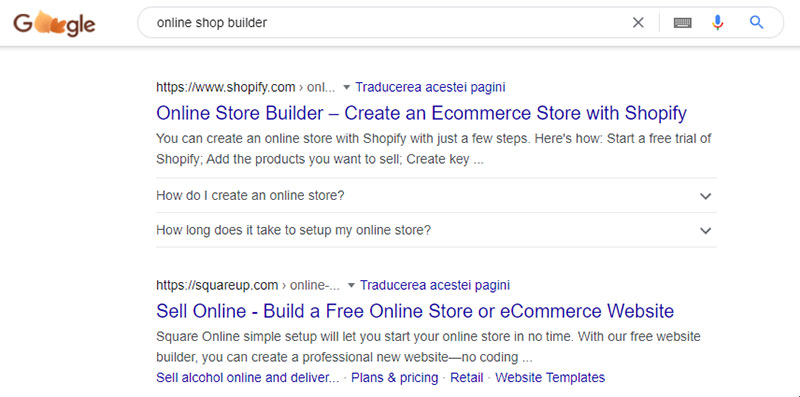 Having a website and social media profiles is not enough. Without the right use of SEO and backlinks, all the original content in the world would be worthless.
That's because It will not be visible at the top of searches.
That's why using search engine optimization and backlinks is essential. They enable people to find the content.
There are different ways to promote the page's content. However, running ads might annoy people who are not interested in the product.
The best way is to use strategies that lead visitors to the content in an organic way.
SEO is an effective lead generation technique. It helps to push the website or content to the top of SERPs (search engine results pages).
Most content creators are dependent on Google algorithms. That's because Google has more visitors than any other search engine out there.
A backlink is also an important part of SEO.
The Google algorithm senses how many backlinks lead to the business website. A good amount of backlinks means it has relevant content that is worth visiting.
Here are the three ways to get more backlinks:
Relevant Outreach
Reaching out to influencers, bloggers, content creators, and B2B marketers is the best way to boost backlinks. Make sure they post within the same niche or have similar products and services to you.
Broken Links
With broken links, find anchor text containing the business website's keywords. Especially where the destination URL is not available anymore.
Guest Posting
Guest posting is a popular lead generation and backlinking technique used nowadays.
It means to offer to write a blog post on behalf of another website or blog. Then using that post to link back to the author's main business website.
Recapture Lost Leads Through Remarketing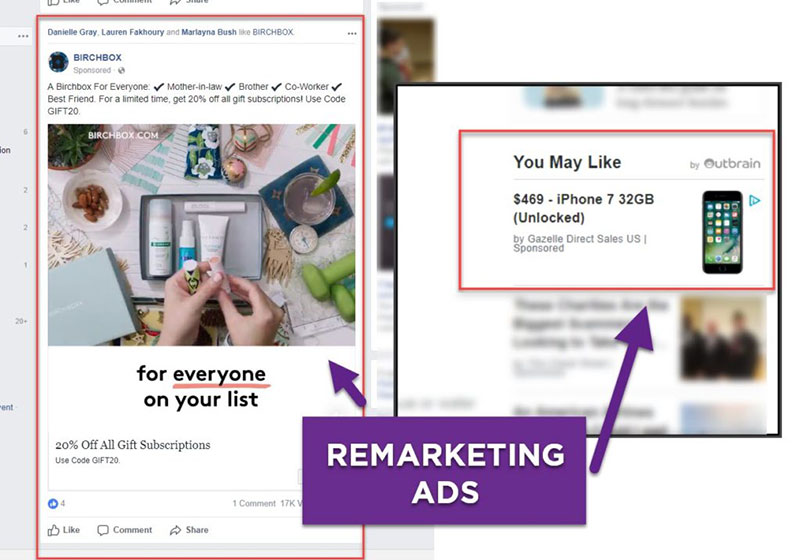 Unfortunately, not all potential leads will go through the final part of the sales funnel. Some of them show interest but leave the web page.
Entrepreneurs use the remarketing lead generation technique often. It enables them to tag site visitors and stay in front of them while they are scrolling around the net.
According to research, 97% percent of leads close the page without buying anything. If that is the case, then business owners should use the remarketing strategy.
This is how remarketing works:
A user goes to the website.
The website uses a tracking code to tag these visitors.
Even though these visitors exit the page, ads to your site will appear on the pages they visit elsewhere.
Having interacted with your website already, they're more likely to visit it again.
Remarketing is effective for people who hop from one website to another to find the product or service they want. This technique reminds them of the website they have visited.
Use Newsletters
Some people might think that newsletters are outdated, but they're not. They are still effective even in the present digital age.
Email marketing is a popular lead generation technique used by online marketers.
Sending out a regular e-newsletter reminds readers about the website. It entices them to purchase the items or services.
But of course, the newsletter is also about the quality. To catch the attention of readers, ensure that the quality of the newsletter is excellent.
Creating a high-quality newsletter can generate new leads. It will also maintain a positive connection with the readers.
To get more subscribers, offer a free subscription to the newsletter on the website. Or include the invitation in your email signature.
Producing a high-quality newsletter will make it more enjoyable to read. It will stir eager anticipation for the new editions.
Instead of viewing it as spam, recipients will actually read it and take it seriously.
This kind of lead generation technique is also a great way to nurture the existing leads on the list.
Here is the suggested newsletter content to entice more subscribers:
Special offers or discounts
Upcoming events or seminars
Products or services update
Latest blog posts
Recommended readings or articles from other thought leaders
Give Freebies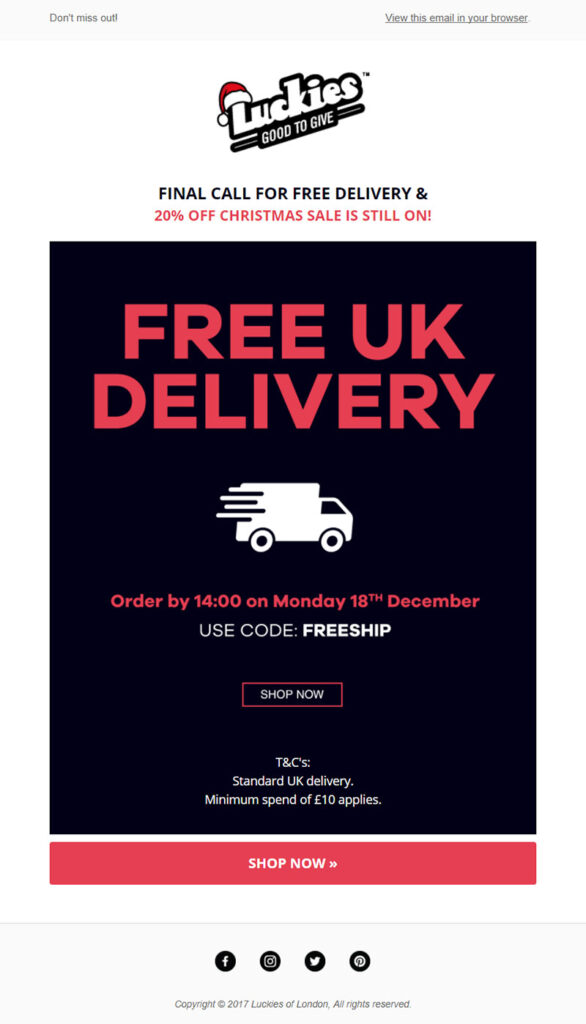 Clients and customers love anything that is free. For a new website or business is that needs more leads, this lead generation technique is very effective.
Customers love the words "high-demand," "limited," "exclusive," and "free". They trigger a psychological reaction, which makes them grab the offer.
Free trials or consultations are available from so many companies these days.
This ranges from software companies, plastic surgeon services, and other businesses. Even food companies are giving out free tasters around the mall or supermarket.
So, businesses need to have a unique offer that entices customers to buy more in the future.
People are sometimes skeptical about new products coming around. That's why they grab these unique offers to see if they will get something of value.
Potential clients may sign up for a free trial of a premium service or product for a number of days. Turn them into paying clients by promoting paid-for features and services.
However, don't allow the trial to end without emailing them. Encourage them to upgrade their account by listing down all the benefits they'll get.
Start Or Host A Webinar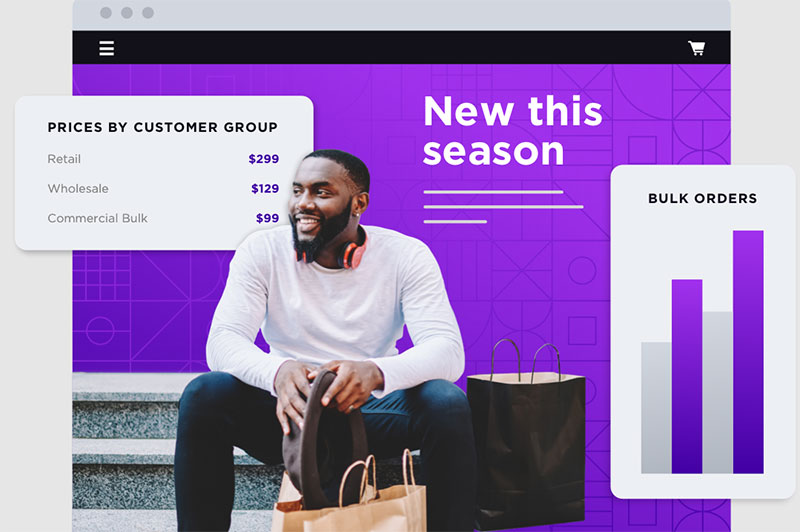 A webinar is the online equivalent of a face-to-face seminar or an educational event held in an office. Most lead-generating webinars are free.
This allows marketers or entrepreneurs to collect essential information from the attendees.
When creating a webinar, always make sure that it is educational.
It should never turn into a sales pitch forced on to a captive audience. That will turn them off and they will leave the webinar in no time.
Before starting, think about what topics interest the prospective clients. By providing a valuable educational event, attendees develop trust in the business.
Thus, it will become their go-to place for learning new things.
Here are some webinar options to consider:
Host an online training
Create webinars that tie in to a specific event
Invite influential people to host the webinar
Produce a series of 'how to' webinars
Have a regular Q&A session with the users
Create a case study webinar series
Compile Industry Research Reports
One effective lead generation technique is to write industry research reports. It is crucial to offer executive summaries on the business's specific niche or industry.
The reality is that B2B buyers are serious about their research. By becoming their go-to research source, inbound lead generation is bound to explode.
This is possible by collaborating with bloggers or influencers through their blogs. Other possible ways are through surveying buyers and interviewing subject experts.
When choosing research topics, make sure people want to hear about them. By following these important steps, the business website gains more credibility.
This lead generation technique also provides an opportunity to partner with a trade association and non-competing firm. This can increase credibility and reduce marketing costs.
Start Blogging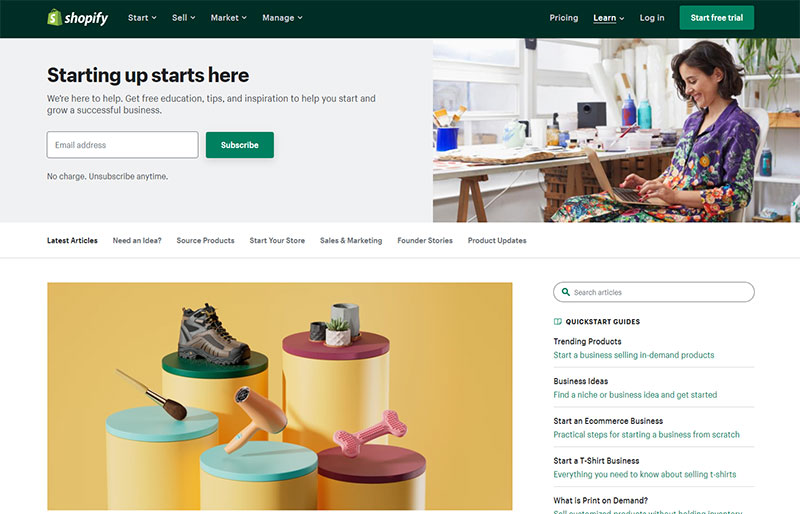 Blogging is a great way to boost the business website's SEO. A business full of products alone likely would not hook buyers.
When creating a website, it's not only about the functionality or design. It is also about its relevance and content.
Using SEO keywords in blogs will lead to a better ranking in search engines.
The top three search engines are Google, Bing, and Yahoo, each with its own algorithm. As a content creator, it is essential to know more about them.
Blogging makes it possible to invite more people to the business platform. SEO efforts can be useless without a blog, so it's a good idea to start blogging.
Of course, the content should be relevant to the business.
For example, one could write posts about business management. They could then use these posts to make a comprehensive guide to business management.
Before starting, it is crucial to have plans and to execute them well.
At the start, it might be acceptable to get some ideas from other bloggers. But always relying on someone else's content would have a negative impact on your content.
Share personal opinions about the blog topics. Or ask other professionals about their experiences.
Blogging can take time to take off. But with the right strategy and persistence, it can be the pillar of B2B lead generation efforts.
Build an Online Community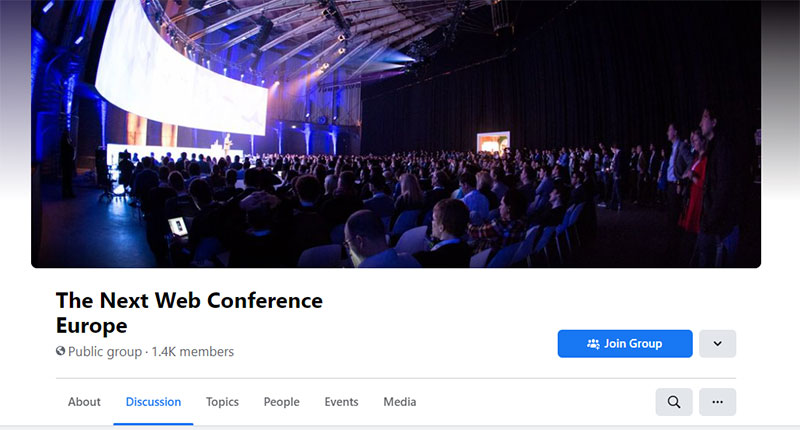 This is one of the top lead generation techniques used by online marketers. Most of them establish an online presence through LinkedIn and Facebook groups.
These platforms created successful B2B marketing strategies for promoting businesses.
It could be challenging to build an online presence through LinkedIn and Facebook. This is because many online entrepreneurs are doing the same.
But nothing is impossible. It's all down to having the right strategies and attitude.
Thus, businesses can build up awareness and enable more people to find them.
Take Part In Networking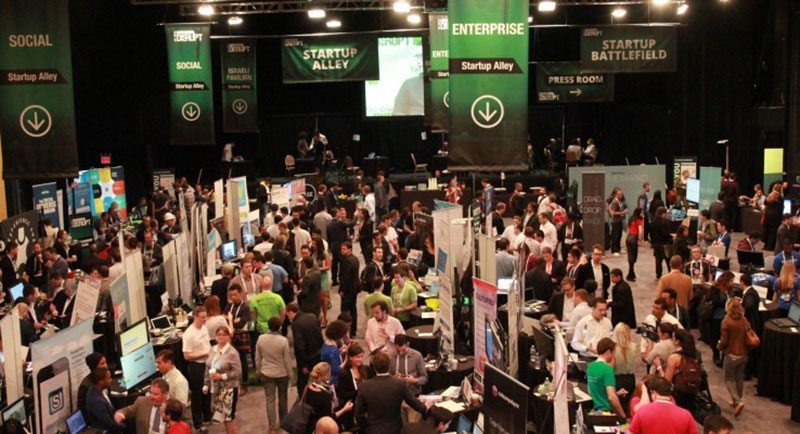 It is true that digital marketing is the best lead generation technique to grow sales. But networking events or face-to-face contact can build more trust with clients.
With networking, there is a two-way conversation that helps to develop trust.
If there is a chance to go old-school, grab that chance and talk with clients personally. It would be best to have a 10 to 15-minute presentation about the services or products on offer.
Most of the time, face-to-face presentations can lead to direct sales. It can also encourage attendees to recommend the business to people they know.
One-on-one follow-ups allow clients and entrepreneurs to get to know each other.
Gaining trust is crucial to a business. It keeps it going in the long run.
Offer White Papers or e-Books
White papers are one of the most common and effective lead generation techniques. It can help a business to earn prospective clients and grow sales.
It can establish credible and high-quality leads. It can be free or appear behind the registration screen.
Moreover, it is also possible to distribute it through third-party services. What's more, it can generate pay-per-click offers.
A variation of white papers is the e-book. It is a longer version with relevant topics that are helpful to the readers.
An intriguing subject and high-quality content can establish a reputation. Before creating an e-book or white paper, pick a topic that is relevant to the website's product and services.
Run Campaign Relevant To The Competitor's Keywords
Sometimes, there's nothing wrong with copying. Especially when it comes to using the competitor's keywords.
That's why it is essential to be observant and put organic keywords on blogs and other website content.
When creating content, target the usual keywords used by the competitors.
Another way to generate top keywords is to use research tools like SEMrush and Ahrefs. Target the same website and keywords to drive more sales.
Use Calls-To-Action And Landing Pages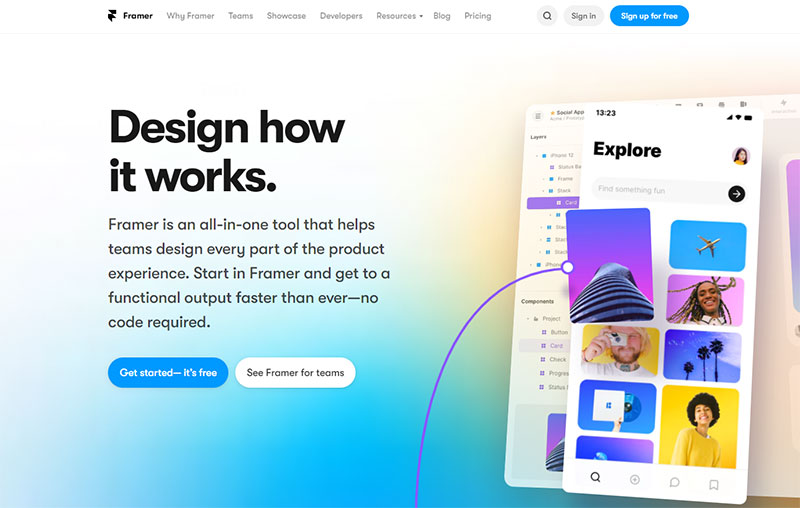 Everyone wants to find the easiest way to get something. That is also true with increasing B2B sales and landing pages.
Leads need step-by-step instructions on how to buy the services and products. Not providing these results in a low conversion rate.
In LinkedIn and Facebook profiles, include a clear-to-call action. Do this too throughout the marketing for the services or products.
Steps To Get Quick Lead Generation On The Landing Page:
Use enticing headlines to catch the visitors' attention
Make a relevant call-to-action
Show credible evidence with the copy presented on the landing page
CTAs should be effective enough to show clients what they will get out of the business products. Plan ahead, think about the audience's pain points, and use them in the CTA section.
Grow Your Sales Through These 15 Lead Generation Techniques
There are other lead generation techniques that would help businesses to grow sales. The 15 strategies in this article are the top suggestions for online entrepreneurs.
However, don't stop discovering what works best for the business.
There's more to digital marketing that people haven't discovered yet. Sometimes techniques become outdated too.
Using the strategies that suit the platform's needs and interests is the best option.
If you enjoyed reading this article on lead generation techniques, you should check out this one about sales automation tools.
We also wrote about a few related subjects like sales funnel examples, how to sell SaaS, best sales apps, useful elevator pitch examples, sales pipeline stages, cold calling vs. warm calling, and sales automation software.