Most people likely know how fast things can change in the digital marketing world. Adjusting to these changes and changing with them is essential.
This allows companies to provide customers with products that fit their needs. Digital marketing strategies need to comply with market advancements and customer interests.
Even though they can be very useful, it's not all about using innovative strategies.
For an organization to maximize investment initiatives, they need the best marketing tools. This includes strategies to engage customers.
Engage customers by proving that you understand the challenges faced in the industry. Companies should also show that they're thought leaders.
This article showcases some of the best marketing strategies for IT companies. By applying these strategies, companies can use their energy, time, and resources wisely.
These are key to marketing for IT companies.
A Website Based On the Conversion Process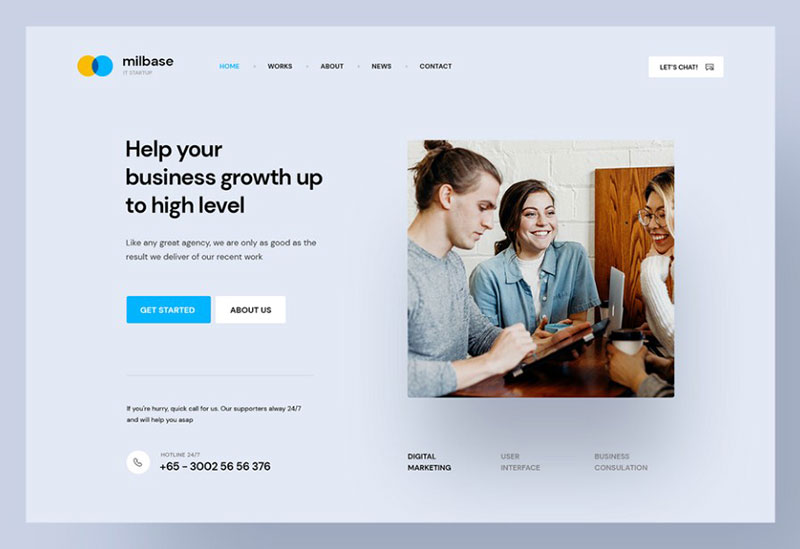 In the past, it was easier for tech companies to sell products because they didn't need to do a lot of marketing. This is because their technology almost sold itself.
Today content marketing is very important.
In the past, tech companies would grow by word of mouth. That is why many of these companies have bad websites with even worse user experiences.
Nowadays, a website must be impressive, even flawless. Customers view it as an indicator of a companies' credibility and product quality.
This is especially true for tech companies.
Remember that a website is a customer's first impression of the company. So, it's a good idea to invest some time and money into making a good website.
This is important marketing for IT companies. Make sure to add these key elements to the website:
Design and UX
To look like the IT powerhouse that you are, use a professional, sleek, and intuitive design.
Think mobile-first
Many IT marketing website visitors use computers or desktops, but this doesn't matter. Google will only display the mobile version of the website, so it better be a good one.
SEO
Good, professional SEO can place a website at the top of the first page on a search engine. The more clicks and views a website has, the more leads you'll receive.
Accessibility
To ensure that everyone enjoys the website and has a good experience, make sure it holds up to accessibility standards.
Speed
Google and people only want the fastest technology and sites. Make sure the web.dev performance score is up to date and above 70 at the least.
A website isn't just a marketing tool to keep up with tech companies and the digital market. It can also become a hub for:
online presence
social media platform presence
joining expert content
explanation of service
target audience
A web design can be very attractive to users but it can also cause a loss of conversion opportunities. You might wonder why this happens.
It's because these websites start to prioritize aesthetics over utility. This can be a big mistake in marketing for IT companies.
This is why content marketing matters.
A website shouldn't simply be a marketing showcase to the customers. It should be a tool to find information on the product or service provided.
It should be able to facilitate navigation for users. This will help connect with the target audience.
If using a dynamic web design, make sure it doesn't get in the way of the user experience. In marketing for IT companies, it is vital to verify that it is convenient and user-friendly.
Content Marketing
Content is the most important aspect of a marketing strategy. Some may even say it is the key to IT services marketing.
The strategy is to attract target audiences, generate new business, and qualify new leads.
As may be obvious, it's best to avoid blindly making content.
Content creation requires a careful assessment of customers' wants and needs. Any content marketing must meet those wants and needs in order to attain leads.
Don't try to bait people by using content marketing that has keywords and such.
Using keywords will help search engines to find you. But they won't necessarily draw target customers.
The aim should be to create content that solves real-world problems. It should satisfy real desires without requiring a purchase.
Try to publish content that is original. Make sure to release content that will work for each stage of the sales process.
Using multiple formats is always a good strategy. This can help to make the most of a website and appeal to a wider audience.
For example, experiment with formats like:
Attract Prospects Looking to Solve a Problem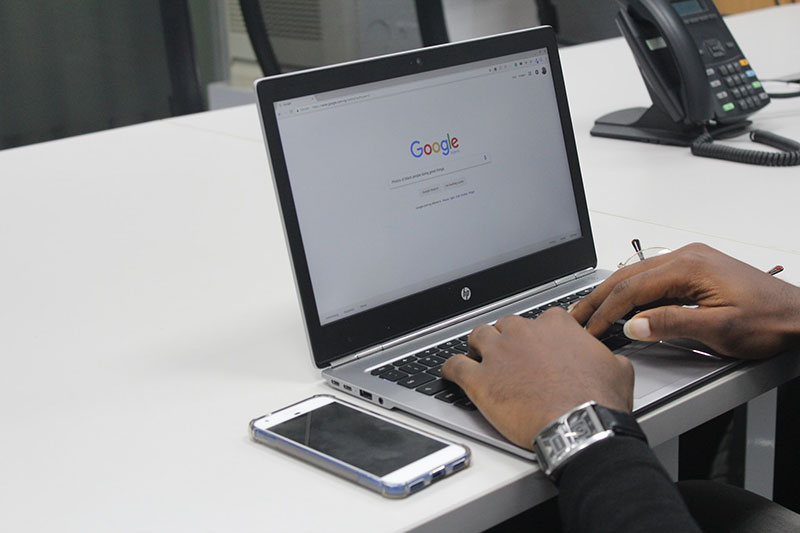 Say there is a problem, it could be a customer service problem or a coding one. Where do you go to find a solution?
Or maybe you know the fix but don't exactly know how to do it. Where do you go to find help or even someone who can fix it?
For most people nowadays, performing a Google search is the first step. This is the foundation of content marketing for IT companies.
Blogs are another great way to attract people to a site. They can become interested in the brand as well.
Blogs can be specific or general. They can also target any stage in the buyer's journey.
To use a blog to the fullest, it should be:
engaging
buyer-centric
informative
Blogs are usually focused on educating readers, not selling to them. Customers are looking for answers to their questions in the content, making you an expert.
Demonstrate that you understand their problems and the challenges that exist. Most important of all, show that you know how to help.
This can build trust in the mind of customers and is part of building a relationship.
Influencer Marketing
B2B marketing via influencers may seem ridiculous to some.
But this type of influencer isn't the kind that one's teenage daughter follows. These IT influencers are sources for publications and speakers at industry events.
These are the people one would want to run into whenever the opportunity arises.
One mention of your brand from the mouth of one of these influencers can be a big deal. This can expand company awareness and drive many new leads as well.
In the IT industry, these influencers are especially important. Customers are almost always going to take the advice of professionals.
They take the advice in order to make good purchasing choices. So, a recommendation for your product is almost like a sure sale.
This is because buyers often lack experience and knowledge when making these choices. Technology consumers often know this.
They also usually understand the biases that relate to the branded marketing. That is why most buyers rely on expert opinions.
Buyers are increasingly reliant on professionals and influencers in the IT industry for their digital marketing. This gives IT companies an amazing opportunity.
They can now leverage influencers to market their products. This is especially effective if the influencer has a large following and credibility.
Below are three steps to quickly develop an influencer marketing program.
Identify Target Buyers
A company needs to be noticed by these influencers. To do that, it's necessary to understand the people that make up the target market or target audience.
Try to figure out what kind of people they follow and admire. It always helps to understand what type of platforms they like as well.
Part of this is also finding out their wants, needs, and desires. Finding solutions to customer problems is the best thing for lead generation.
Determine Industry Influencers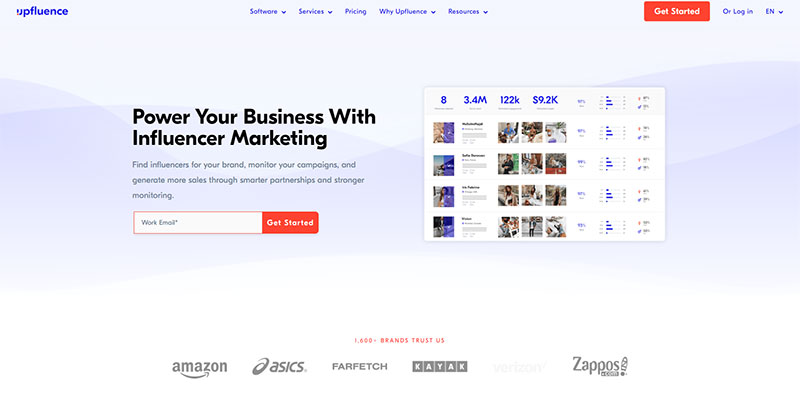 Influencers are individuals that have established themselves in a given industry. They are professional individuals known for their expertise.
They have built a large number of followers. For these followers, they become a go-to source for information and advice.
They can help motivate consumers to buy specific products or become loyal to brands.
Build Social Credibility
Influencers need market credibility. Followers must perceive them as independent thinkers, not product or brand marketers.
Being an independent and thoughtful industry leader is important in IT marketing. Influencers won't collaborate with companies that are only looking for free publicity.
Event Marketing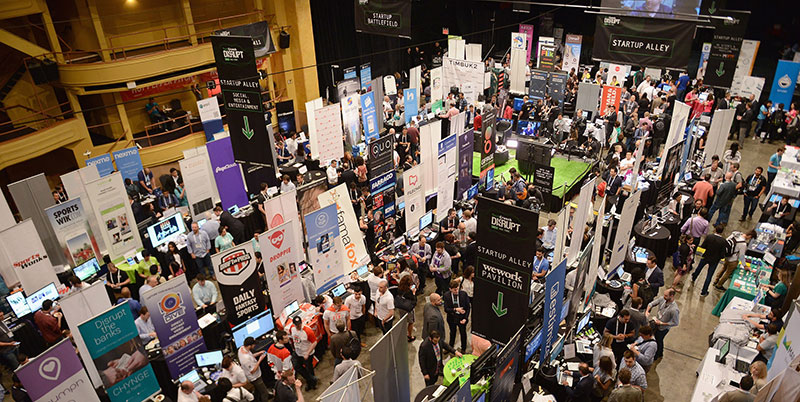 Networking is another grassroots method that is still effective in the digital age. Ultimately humans thrive on relationships.
Networking takes a long-term approach to professional relationships. A coworker or a person sitting next to you at a conference could become a valuable contact years down the road.
Consider hosting an in-person network marketing event. Industry conferences, product reveals, and after-hours events can help build a professional network.
Consider co-hosting an event with a complementary company to expand reach. For example, a tech company could co-host with a hardware company.
Networking is about allowing professionals to meet the people behind your brand. It's not about selling but about making human connections and building professional relationships.
It can also give consumers a hands-on experience with the product in a relaxed setting. It can build buzz and word-of-mouth advertising about the product or brand.
Online networking is another option. Host webinars and virtual conferences to educate potential customers.
Live Q&As and expert discussion panels also engage the customer base and establish market credibility. Learn to distinguish general leads from promising leads.
Contribute to Other Websites
Guest posting and blogging can be another great way to reach out. Team up with another tech company and consider trading guest posts or blog opportunities.
This can expand the reach of both companies.
Reach out to high-profile brands or individuals. Invite them to review your products.
Run promotions that encourage online product reviews. For example, offer a free, one-month product subscription to customers that post a review.
Link building is a vital part of a website's optimization for search engines like Google. Gaining links is sometimes as simple as giving other websites something they need.
These resources can include things like blog posts and reviews.
An example would be a company that provides photo processing software. A blog post about how to improve photo quality could be a great idea.
Other companies can link back to the blog for quality content. This will increase your ranking in search engines like Google.
The result is that the company will rank higher in queries that relate to your industry and product. Search Engine Optimization is a necessary strategy for any business to grow their product and brand.
Email Marketing and Marketing Automation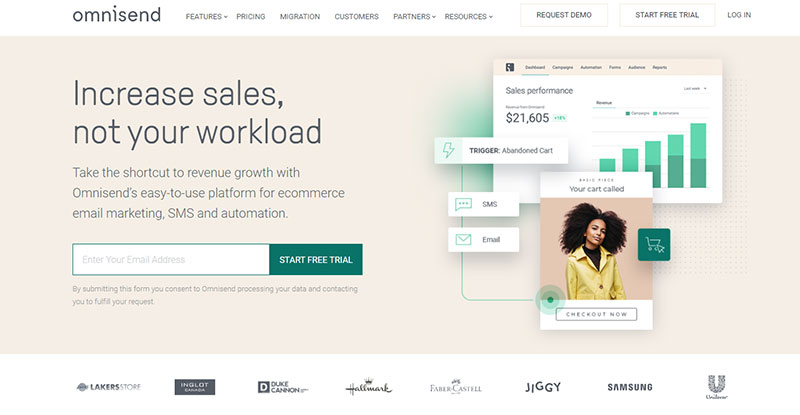 Building a collection of email addresses of customers and potential customers is vital for an email marketing campaign. One of the best ways to do this is by email gating the content.
This means that visitors must submit an email address to access certain content on the site. This is a tried and true marketing strategy.
Finely tailored email campaigns are the most effective. Gather information regarding the interests and needs of customers.
This ensures that mass emails contain information that is relevant and valuable to the customer.
Create market segments for leads and customize content for these segments. This will provide them with a sense of personalization.
The result will be higher email open rates and sales conversions.
A successful email campaign is a combination of the right message, to the right people, at the right time. Use email campaigns to thank customers, announce new products, invite leads to release events, and create brand awareness.
Think of email campaigns as a direct line of communication between the company and the customers. That is why it is such a vital platform.
But it can be challenging to make it effective. One of the challenges is low open rates.
Getting customers' attention in a cluttered email inbox can be difficult. Providing quality content can help with this problem.
But creating such content is time-consuming and therefore expensive.
Creating a drip email campaign is another way to address this issue. A drip email campaign gradually drips high-quality email content to customers.
This style of campaign preserves resources while moving customers through the sales pipeline.
Social Media Marketing
Of course, social media marketing is vital. It can be highly effective, but it must be done right.
There are several factors to consider.
Organic Social Media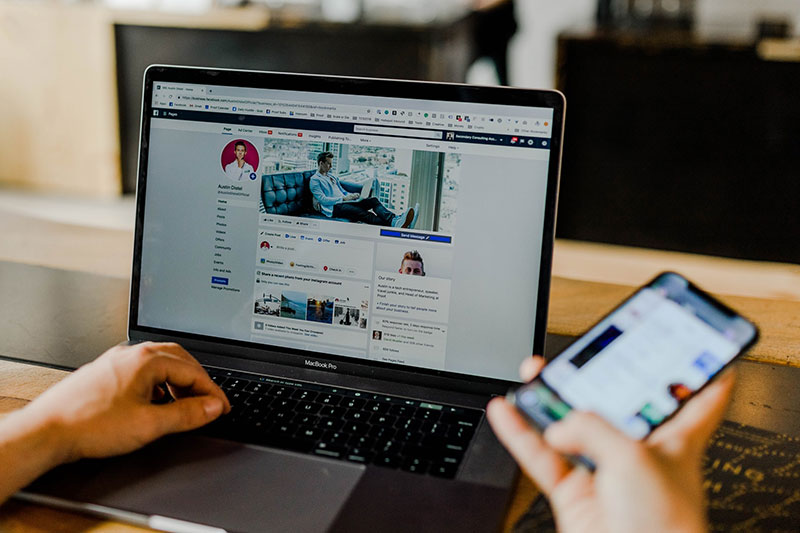 Organic social media is about developing relationships. Don't use social media to constantly pitch a product.
Use it to engage with people. One of the best ways to engage the audience is to share valuable information or instructions.
Give the audience bits of information that are valuable to them. This builds the brand as a source of solutions over a period of time.
Make use of thoughtful individuals and gregarious personalities within the organization. Thoughtful engagement is key to b2b connections.
Focus on the social media platforms that are most engaging to the target market or demographic.
Interact with industry influencers and leaders. This requires more than following them and hoping for a follow back.
Companies need to have real interaction with these individuals.
View social media as your best branding opportunity.
This is the best platform to establish who the brand is and what they stand for. It is public and fluid.
The end goal with social media is for users to share their content with others. This increases brand recognition and awareness, resulting in further brand reach.
This establishes the brand as an industry leader, both trusted and recognized.
Paid Social Media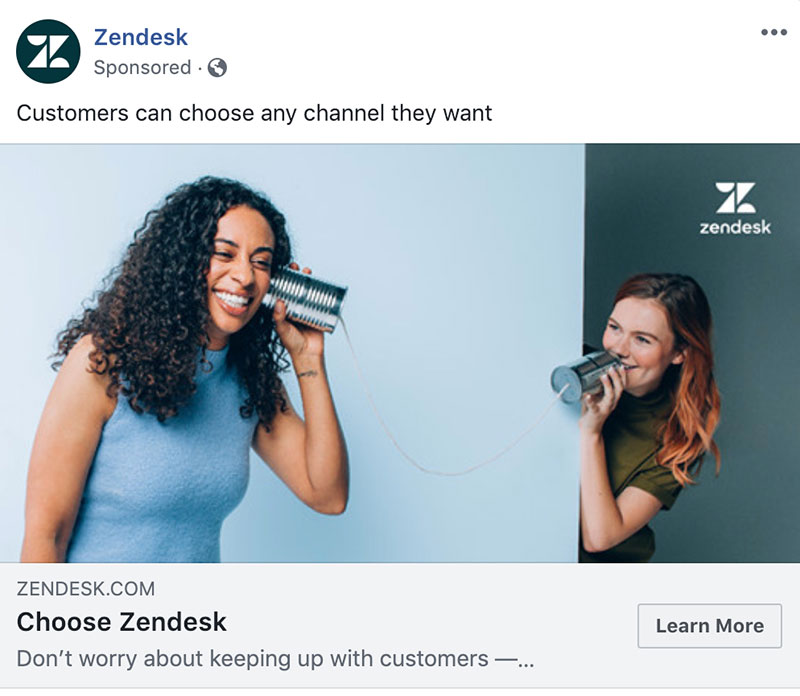 Paid ads on social media platforms like Facebook and Instagram are another option. They can be a good way to expand the subscriber base and followers.
Facebook is very effective at targeted marketing. All that's needed is an image, a link, and an attention-grabbing tagline.
Facebook makes it easy to set and stick to a budget, review statistics and track what is effective. There is a learning curve and it takes a little practice to find what works.
Don't give up. Use the analytics provided to learn what is effective in reaching the target market.
Ending thoughts on marketing for IT companies
There are many methods of social marketing for IT companies. Whether it is social media, super influencers, or email campaigns, it is best to take a long-range approach.
Social marketing is about building a brand and a reputation. It takes time to develop relationships and build credibility.
View this time as an investment in the company. It will help to grow the customer base and company value.
It takes time and effort. Effective social marketing campaigns require a lot of human interaction.
This can involve considerable labor but it will pay off in the long run.
Digital marketing involves a lot of trial and error. Companies have to develop a brand personality and strategy that works for them.
This marketing strategy will be unique to each tech company.
If you enjoyed reading this article on marketing for IT companies, you should check out this one about best sales apps.
We also wrote about a few related subjects like sales automation software, best CRM for Gmail, useful elevator pitch examples, sales pipeline stages, cold calling vs. warm calling, sample LinkedIn connection requests and templates and sales automation tools.